A dual-camera borrowed from Realme 2
The Realme U1 lifts its main camera from the Realme 2 - it's a 13MP+2MP camera combo. Only the 13MP one can be used on its own, while the 2MP module is used for depth detection (read: portrait shots with defocused backgrounds).
The primary sensor sits behind f/2.2 lens, while the secondary 2MP is behind f/2.4. Phase-detection autofocus, and a LED flash complete the camera specs. This is a downgrade from the Realme 2 Pro's 16MP f/1.7 main snapper for sure.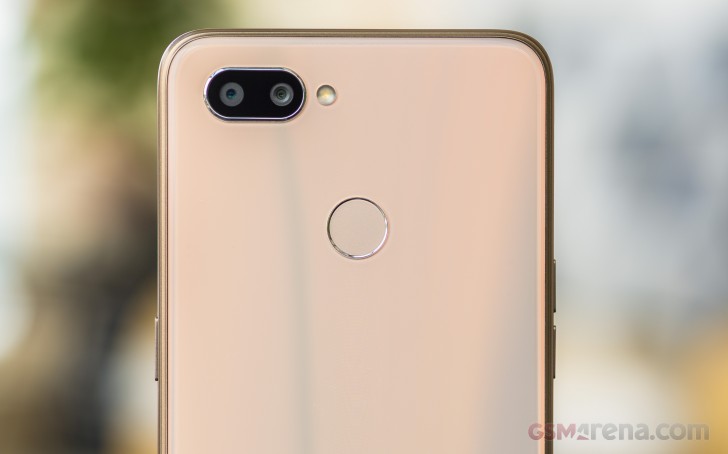 The camera app UI is borrowed from the Oppo software branches, without any changes or special re-branding. It recently got the so-called AI-boost, which is a fancy name for scene recognition. You'll see a small icon when a scene is successfully recognized, and the software will tweak all settings accordingly. Food, snow, pets (dogs and cats), sunsets, grass, among other scenes, are caught mostly correctly.
Most settings are on the left (or top, depending on the orientation), while different modes are selected on the right next to the shutter key. And you swipe between modes, of course.
The app offers two trendy modes - 2x telephoto zoom and blurred background. Those have dedicated shortcuts on the viewfinder, but as you can imagine, the 2x zoom is purely digital.
Luckily, the Expert mode is available. Its shutter speed control offers fine adjustment and it's good mostly for very low-light shooting - it starts at 1s and increments at full stops to a maximum of 16s. Manual focus and ISO adjustments are present as well.
Image quality
Before we begin, we have to mention that we weren't that lucky with our local weather. Winter is coming around here, so it won't get better any time soon, and that will put some phones into a bit of disadvantage, including the Realme U1. And we will try to account for that in our judgements.
The 13MP photos we snapped with the Realme U1 are far from impressive and pretty much match the Realme 2's camera quality. The images have enough detail for the class and accurate color rendition, while the contrast is good. But they suffer from every issue typical to a cheap camera with darker lenses - higher noise levels, softness around the corners, and a low dynamic range.
The 2x zoom is purely digital, there is no telephoto lens on the Realme U1. But the maker still opted for a toggle on the viewfinder, so here is what you'll get if you use it.
The HDR mode works on the Realme U1, but at the expense of some intricate detail. You also get auto mode, which does a good job of jumping in, when the conditions call for it. HDR processing generally helps rescue some details in shadows and highlights but it spoils some of the more complex spots elsewhere.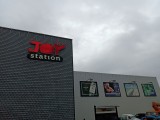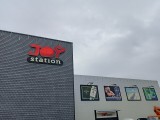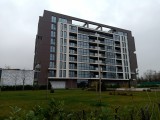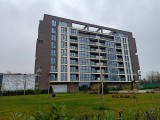 HDR off • HDR on • HDR off • HDR on
The low-light images we took with the Realme U1 are nothing to discuss really. Exposure comes out quite dark, they lack detail and are often blurry, and everything is washed out. You can see what's on the pictures, but there are some samples that won't do even for quick sharing on social networks.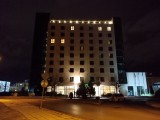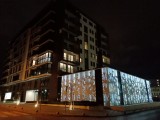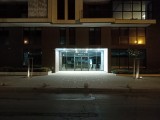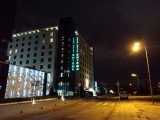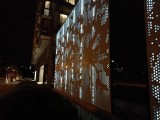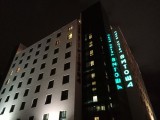 Realme U1 13MP low-light samples
And once you're done examining the real-life samples you can have a look at our Photo compare tool for some studio shots. We've pre-selected the Realme 2 Pro and the Realme 2. You can, by all means, pick any other set of phones to compare once you're there.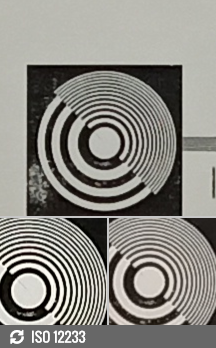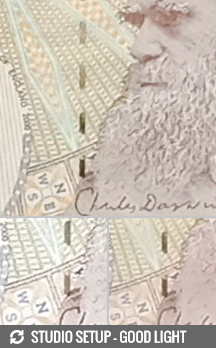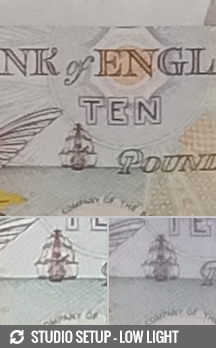 Realme U1 against the Realme 2 Pro and Realme 2 in our Photo compare tool
Portrait mode
The Realme U1 needs to justify its second camera somehow, and that's where portraits come into play. The camera does a pretty good job separating the person from the background, with the usual caveat that hairstyles better have a clear outline.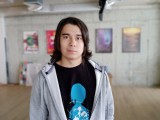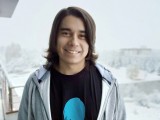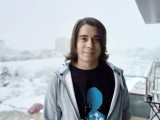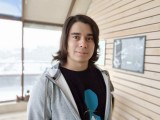 Realme U1 13MP portrait samples
Portrait Lightning effects are available, if those are your thing.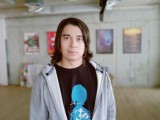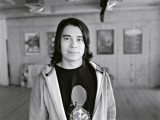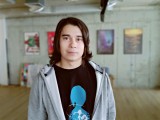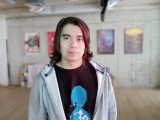 Realme U1 13MP portraits with effects
Selfies
Oppo has a reputation of a Selfie Master but that's mostly limited to the F-series of devices. And now Realme U1 is the first among the Realme series to shares such aspirations as well and make those F models run for their money. The U1 has a 25MP Sony IMX576 sensor with f/2.0 lens. It's a fixed-focus lens; there is no dedicated flash, but you can use the so-called screen flash.
And the 25MP selfie cam does an excellent job. Despite the unimpressive dynamic range (there is HDR for that though), there is not much to complain about. There is more than enough detail, the colors are nice, and the images are sharp enough. Sure, you have a limited range for the focus and that's a bit less than an arm's length, but once you master this, you'll have no problems.
And here are a couple of photos taken indoors, where light isn't as favorable. Those came out noisier but still quite usable.
Finally, we snapper a few selfies in a dark room. The noise is everywhere, and the screen flash isn't helping.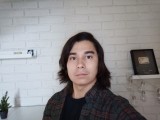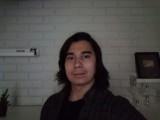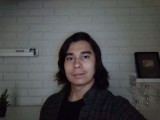 Low-light selfie • Low-light selfie • Low-light selfie with screen flash
The selfie cam also offers the simulated bokeh, just like many other Oppo selfie snappers. Those are pretty good but are saved in 8MP.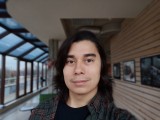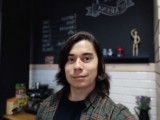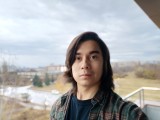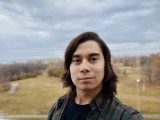 Realme U1 8MP selfie portraits
There is a beauty mode, complete with an automatic "AI" setting, to play around with as well. And a pretty extensive animated sticker collection. All these modes spit the images in 8MP resolution.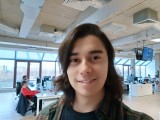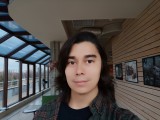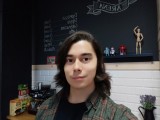 Realme U1 8MP selfies with beauty effects
Video recording
The Helio P70 can do 4K videos, but for some reason the Realme U1 can't. There is no 1080p at 60fps mode; EIS is not present either.
The 1080p video are captured with stereo sound and have plenty of resolved detail - an improvement over the Realme 2. The dynamic range seems a bit higher - another improvement. The colors are accurate, and the noise is handled well. Overall, we are happy with the videos we got from the U1.
You can also download the 1080p@30fps (10s, 22MB) video sample taken straight off the Realme U1.
The last stop is, of course, our Video compare tool where you can compare the Realme U1's output against other phones we've tested. We've pre-selected the Realme 2 and the Xiaomi Redmi Note 6 Pro, but a different set of devices is only a few clicks away.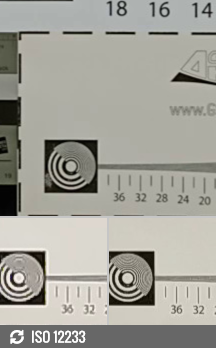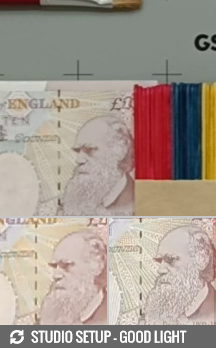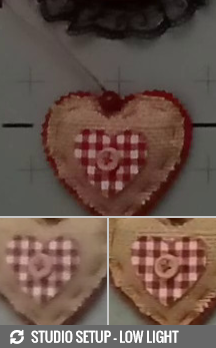 1080p: Realme U1 against the Realme 2 and the Xiaomi Redmi Note 6 Pro in our Video compare tool