Apple's iPhones usually boast some of the highest update rates as users are treated to the latest firmware update as soon as it's released by Apple. According to data from Mixpanel an estimated 90.45% of iOS users are running iOS 14 on their devices. Apple still hasn't officially backed up these claims but the numbers make sense if we go by previous values.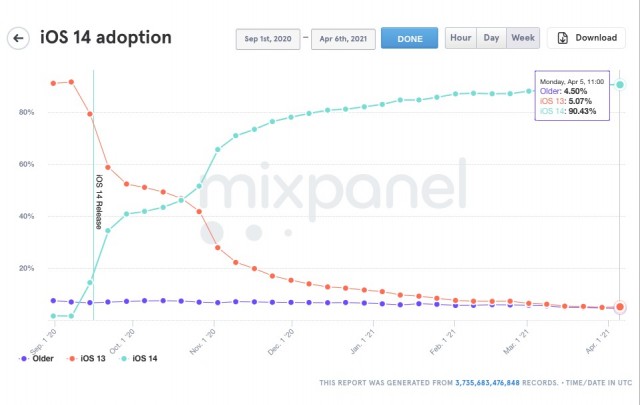 iOS adoption rates (data by Mixpanel)
Back in February, Apple published official adoption rate data for iOS 14 with data measured by the App Store. The numbers revealed 86% of all devices introduced in the past four years used iOS 14 and 80% of all iPhones ran the iOS 14.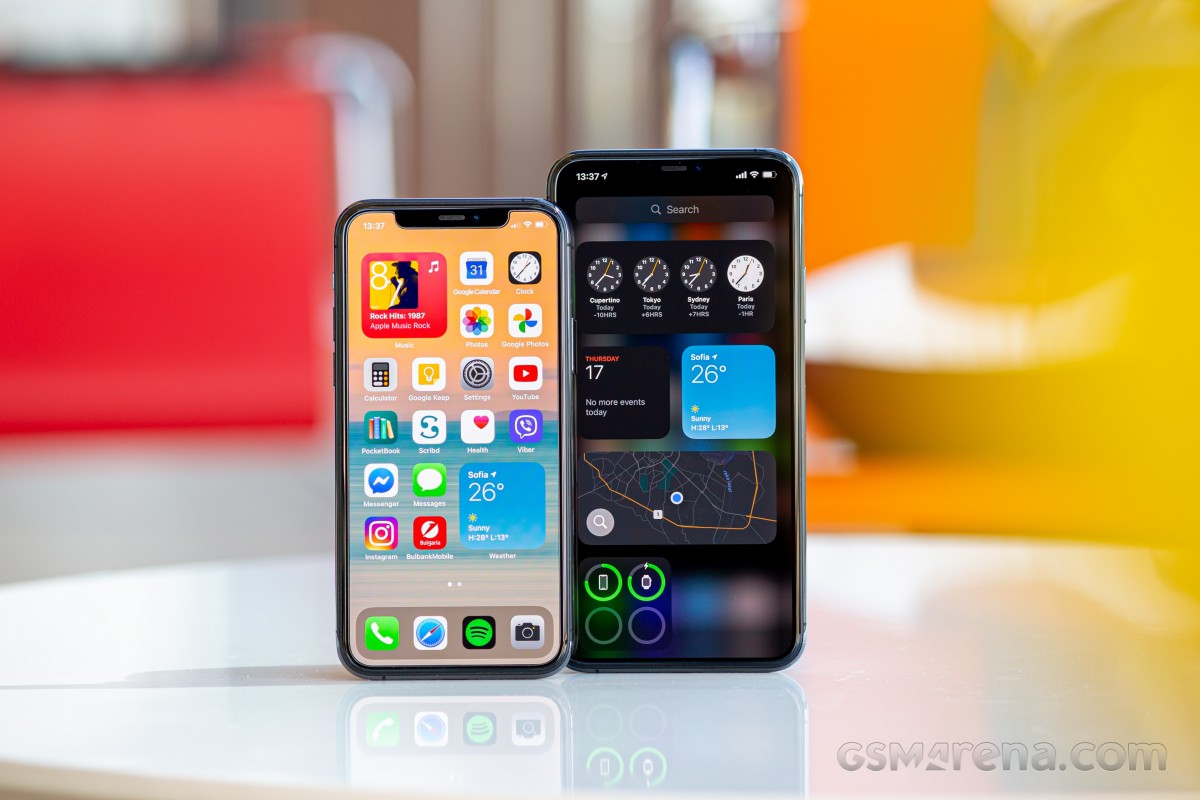 A quick comparison to a recent report on Android 11 adoption rates revealed that only 25% of phones in the US ran the latest Android 11 OS. On the opposite end of the spectrum, each new iOS release usually surpasses the adoption rates of its predecessor.
a
Yes it does seem like that.
?
Here a fun fact, go google the refresh rate of your own organic human eyes. You'll find the refresh rate is about 30-60 frames. Makes me wonder how much difference you are seeing VS how much actually exists. And don't get me wrong, so duh a...
?
At this point it helps a lot that they make the whole thing from hardware to software. Where with Snapdragon chipsets, all vendors are left at mercy of Qualcomm for Android drivers. Which seem to only go as far as 3 years of support and then they cut...