According to MacRumors, recent rumors suggest that Apple is in the works of preparing the MacBook lineup for an imminent refresh across the board. The MacBook Pro, of course, headlining a possible announcement for a late-October release of a refreshed MacBook Pro.
Currently, macOS 10.12.1 is in the final stages of development for an expected release within the week. This version of macOS is said to incorporate the new hardware features that we expect to see in the new MacBook Pro laptops like Touch ID and the OLED panel.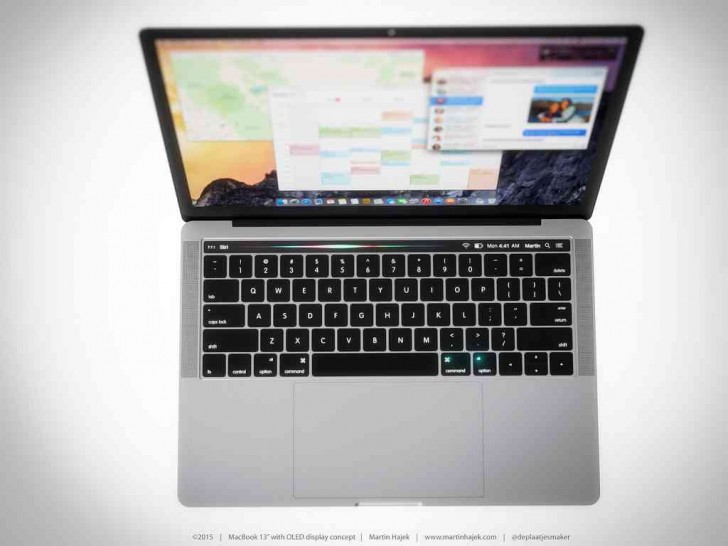 Refreshed MacBook Pro concept render
Other rumors point to new MacBook Air models with USB-C ports, Macbook Pro models 15 inches and above to include Polaris graphics to replace AMD graphics. At this point, itís not known how the MacBook refresh will go down, we hope to see an announcement that outlines a more specific timeframe for the actual release dates of the updated MacBooks.
As well, report say Apple is working with LG on a 5K external display, perhaps to fill the void left by the discontinuation of the Thunderbolt Display. As for the blatantly outdated Mac Pro and Mac Mini, there is not yet any word as to when these machines might be refreshed with concurrent hardware.
Are you patiently awaiting the new MacBook Pro laptops to come out?
D
Then dont read his/her comment
H
The new innovative Apple. Lets wait and see the price increases too. It's been apples marketing technique for the past 5 years. According to Apple price increase reflects increase in innovation.
D
Starting Windows 7, Windows OS are very stable and virus free. And Latest Windows 10, is raises the bar