Desktop app
Windows RT now also comes with Desktop mode. Think of it as an app, which allows you to browse the file system of your device as well as access the Control panel, Device manager and Task manager. Unfortunately, classic x86 apps are not able to install on Windows RT.
In Desktop mode things look and work almost exactly like on a Windows 7 PC sans the Start button in the bottom left.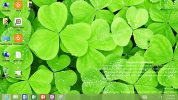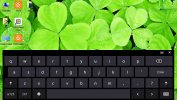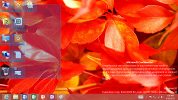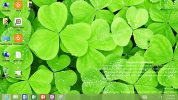 Desktop app in Windows RT • Task manager
The task manager app has been redesigned and now shows two groups of processes - active and background. There's a reading of how much RAM and processor power each app consumes, along with other useful information. You can also see a cool graph at the bottom of the window showing general usage of system resources.
The File explorer works as intended and the slate didn't have any difficulties connecting to external storage devices and transferring larger files.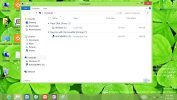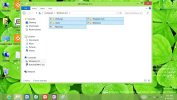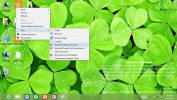 Handling files in the File explorer
Microsoft is betting big on the revamped Internet Explorer 10 in Windows 8. Here, IE10 comes in two flavors - classic and Metro. The latter is available when launched only from the Start menu and relies on gestures to get the job done.
Swiping from the top unveils the tabs and address bars on the top and bottom respectively. You can open and close tabs, as well as pin tabs to the Start menu. From here, you can also access favorite websites
Internet Explorer 10
The classic look of Internet Explorer 10 is accessed from within the Desktop app. It features the same design as previous versions and supports everything from tabs to bookmarks. You can even play around with the settings on a more advanced level, including cookies, allowed and blocked websites, cache management and more. There's no Flash of course.