Samsung Australia accidentally reveals that the Galaxy S21+ is getting a Phantom Green color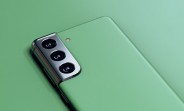 The Galaxy S21 trio will go on sale next week and while it will be available through multiple retailers, some colors are exclusive to the Samsung online store. As it turns out, Samsung has been holding back and kept one Galaxy S21+ color under wraps - "Phantom Green".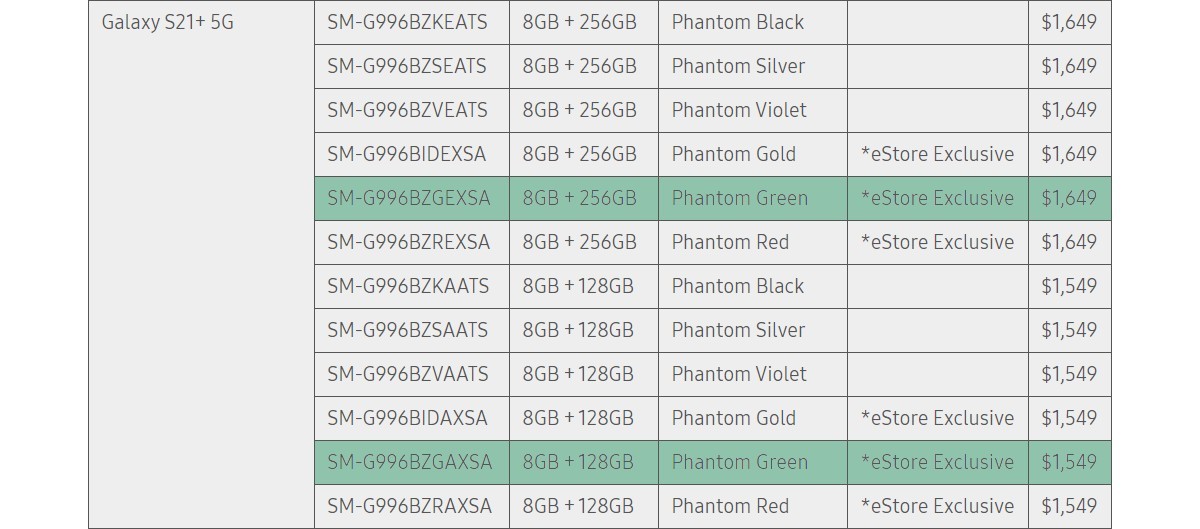 Phantom Gold and Phantom Red are the two exclusives that were showcased during the announcement. However, when Samsung Australia detailed which devices are eligible to receive pre-order goodies it included a Phantom Green paint job for the S21+ as well.
The bad news is that there is still no image of that colorway on the company's official site and no way to pre-order it. The good news is that LetsGoDigital created 3D renders of what the Green version might look like.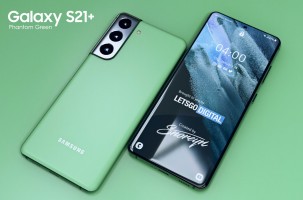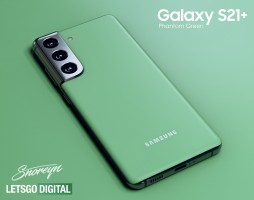 What the Samsung Galaxy S21+ in Phantom Green might look like (unofficial renders)
This isn't some special edition, the table makes it clear that the Phantom Green S21+ will be available in the same 128GB and 256GB storage configurations as the other S21+ units. And it will cost the same too (note: the prices are in Australian dollars).
There's no clue as to when the new color will be available. If it is to participate in the pre-order promotion, it needs to go online before January 29 (when the pre-order ends).

The current selection of basic and exclusive colors for the S21 series
PS. the poor vanilla S21 still has no eStore exclusive colors.
Source (in Dutch)
N
Wished that Samsung put some exclusive colors to Ultra to differentiate with 21/21Plus at first glance. The camera would need to be bragged for having their flagship one.
ADVERTISEMENTS