Leaks about the upcoming Samsung Galaxy S20, S20+, and S20 Ultra are pretty much everywhere at this point, but it's always something special when the manufacturer itself decides to chime in. This is not one of those stories where transparency was intentional, mind you.
Instead, someone overseeing Samsung's German website slipped up and so for a short while an official listing for the upcoming LED case for the S20 went up and was live for everyone to see. It's obviously been taken down now, but the enterprising folks over at WinFuture managed to grab the screenshots below as proof.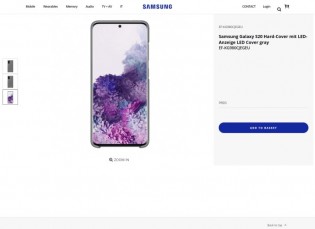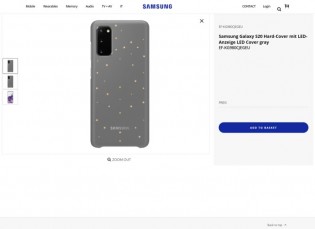 Galaxy S20 case listed by Samsung
This confirms that 2020's flagships will indeed skip a decade and be called S20, and not S11 as logic would've dictated. With the new naming, assuming next year we'll see an S21 and not S30, it sort of makes more sense because now the release year is basically built into the branding too.
The LED case listing also confirms the design of the S20, both its front and its back, including the huge camera hump. Seems like 2020 is shaping up to be the year in which you're better off not looking at the backs of phones at all.
The Galaxy S20 family goes official on February 11, not February 20 - so maybe they were initially supposed to be called S11.
Source (in German)
?
Apple is already fond of that naming scheme, and I hate it.
M
Nothing wrong with the S11 but...it will be the big problem when the galaxy S is reaching for the number: 13. Will they skip it?
?
Someone should send this picture to @SamsungMobileUS https://www.reddit.com/r/Galaxy_S20/comments/exkqm3/the_official_samsungmobileus_twitter_account/
ADVERTISEMENTS