The usual 16MP A-series camera, plus an extra 5MP one
The Galaxy A6+ (2018) comes with the same 16MP camera as the A6 (2018) and the A8 (2018), but adds an extra 5MP module for depth sensing. The primary cam's lens has an f/1.7 aperture and a 26mm equivalent focal length, and relies on phase detection for autofocus. There's no OIS. The lens on the secondary cam has a fixed focus and an f/1.9 aperture.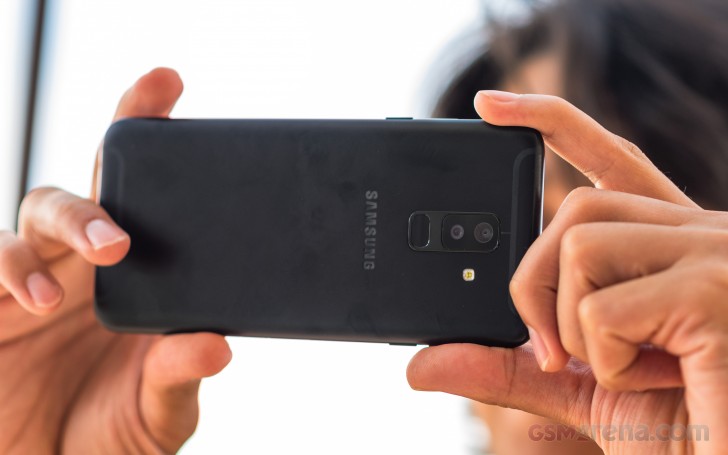 Just because the Samsung Experience version on the A6+ (2018) matches the one on the flagship S9, doesn't mean the camera app does - in fact, the A6 (2018) didn't have the latest version app, either. No worries, it's still functional and intuitive. Up/down swipes switch between front and rear cameras, swiping in from the left brings out the available modes, settings are accessed from the cog wheel icon up top.
Bixby vision (who even uses it) and stickers aside, there's also a Live focus mode on the Galaxy A6+ (2018) - or portrait mode, as others like to call it. After all, that's the only reason the 5MP module exists on the phone's back.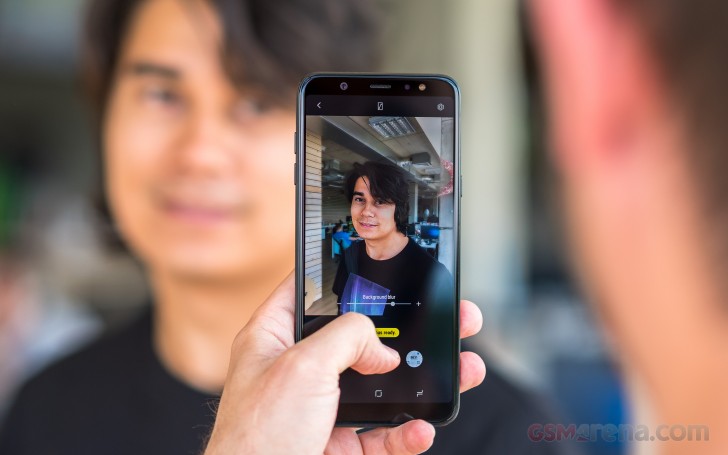 There's also a Pro mode, but there's hardly anything pro about it - you can only choose ISO (in the 100-800 range), exposure compensation (-2/+2EV in 0.1EV steps), and white balance (presets, but no light temperature).
Image quality
The Galaxy A6+ (2018)'s photos in good light are very nice with good levels of detail and well handled noise reduction. We're liking the laid-back processing that leaves colors lively enough without turning saturation up to 11. We're less thrilled about the limited dynamic range - the snail's shell is almost entirely clipped to white.
There's an HDR mode (or 'Rich tone' in Samsung speak) that can help you squeeze out more detail in the tonal extremities. It's a menu option and not a shooting mode (the way it is on the non-plus) and there's Auto HDR, though it's missing the live preview you'd find on the higher end Galaxies.
We found that keeping it in Auto didn't necessarily engage the HDR processing in all situations we would have liked. So you should keep an eye out for the 'HDR On' popup that shows up when it does decide to go HDR, and engage it manually if it doesn't.
With HDR on and looking back at the snail, we can see the shell has been developed much better, so it's a shame the A6+ would engage HDR in Auto. The highlight recovery hasn't proven detrimental to shadow detail and it's an overall better image in our book, despite the minor loss of sharpness. Pretty much the same holds true about the iPhone mural, only here the Galaxy was on our side of the 'to HDR, or not to HDR' argument. You can't just leave it On all the time though, because less contrasty scenes like the third one will up washed out.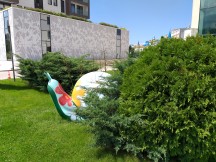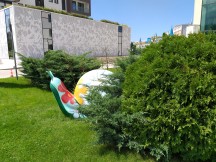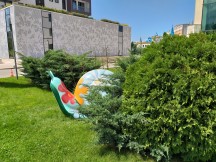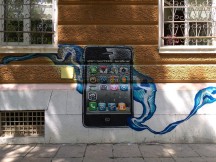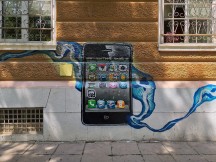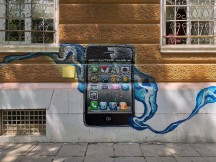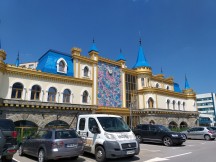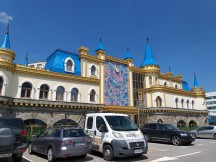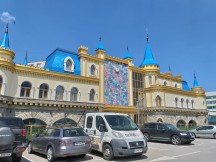 HDR (Rich tone): Off • Auto • On
By all means do check out the Galaxy's rendition of our test posters. We've pitted it against the Huawei P20 lite and the Oppo F7, but you can explore our vast database of tested phones.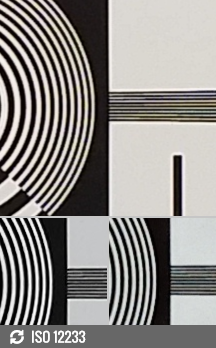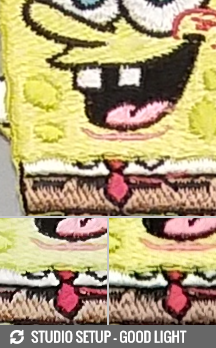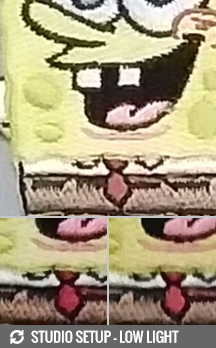 Samsung Galaxy A6+ (2018) against the Huawei P20 Lite and the Oppo F7 in our Photo compare tool
Live focus (portrait mode)
The A6+ (2018) can also take faux-bokeh portraits in what Samsung calls Live focus mode. Depth sensing for Live focus is, in fact, the sole purpose of the secondary 5MP camera even though portrait modes have been done with a single cam (Samsung's own Selfie focus, for one).
Anyway, the portraits from the Galaxy A6+ (2018) come out pretty nice with competent separation between subject and background and a natural looking blur. A minor issue is that because the camera's focal length is pretty short, you'd need to be uncomfortably close to your subject to get a headshot style framing.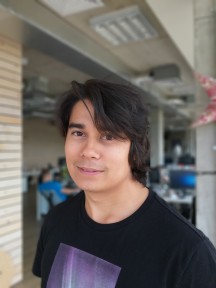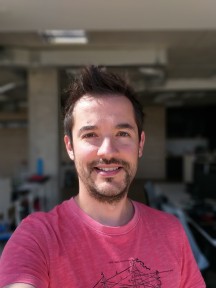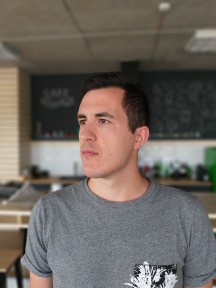 Live focus (portrait mode) samples
It works on non-human subjects too, in a hit-or-miss fashion depending on the combination of subject and background.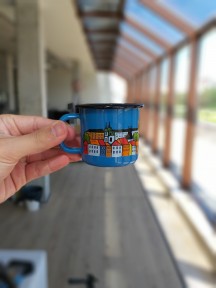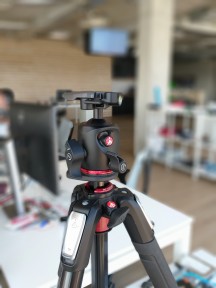 Live focus on non-human subjects
Selfies
The A6+ (2018) ups the pixel count of the selfie camera, compared to the non-plus - it's a whopping 24MP as opposed to 'only' 16MP. The lens has an f/1.9 aperture again and focal length is a 27mm equivalent.
In abundance of light, the camera captures stunning detail and colors are great too.
The caveat is that the tiny high-res sensor has very limited dynamic range, and the A6+ (2018) is quick to go into HDR (Auto is enabled by default) and that leads to softer images - still pretty fine ones.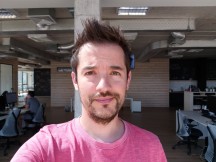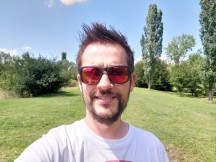 Selfie samples: HDR Off • HDR On • HDR On
As we mentioned, just because it's a single camera on the front doesn't mean there's no portrait mode. Alright, it's 'Selfie focus', technically. Again, Samsung's nailed subject separation and the blur looks good. There's some skin smoothing and lightening going on, which you can't control, but it's not too heavy and helps hide blemishes and wrinkles.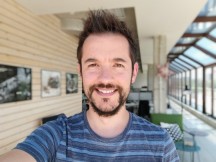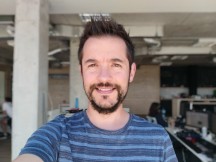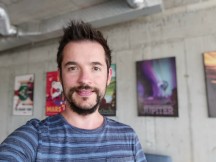 Selfie focus samples (portrait mode)
The Galaxy A6+ (2018) has a front-facing flash too. It's been a while since we were amazed by the quality of the results achieved with a front-facing flash (have we ever been?), and in this case too the images are just okay. It's good to have the option, we admit.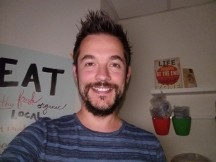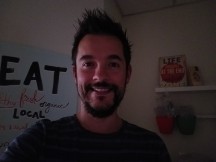 Selfie samples, flash: On • Off
Video recording
Much like the vanilla A6, this A6+ (2018) comes with a rather barebones feature set for video recording. This one is more expensive, naturally, so it's hard to turn a blind eye to that fact. Resolution is capped at 1080p, there's no 1080p/60fps mode, and there's no electronic stabilization.
The video bit rate is 17Mbps, very much the standard number, while audio is recorded in stereo with a 256Kbps bit rate.
Oddly enough, the A6+ (2018) videos differ from the ones from A6 (2018). They're slightly less sharp (still okay, but the A6's were truly excellent in this regard) and have a more processed look compared to the A6's more genuine rendition. Colors are more saturated coming out of the plus too, though we can see how some people could prefer it that way.
We've uploaded an unedited short 1080p/30fps sample on our server for you to download and examine on your own.
As a final step, you can head over to our Video compare tool to see how the Galaxy A6+ (2018) handles the test posters in the controlled environment of our studio.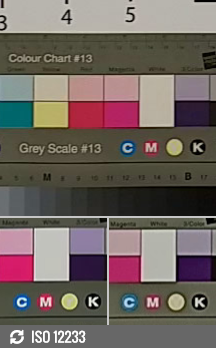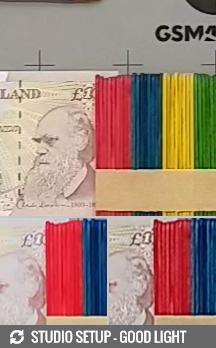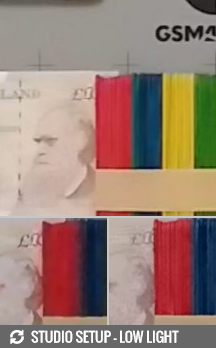 Samsung Galaxy A6+ (2018) against the Huawei P20 Lite and the Oppo F7 in our Video compare tool