While-u-wait
Samsung I9070 Galaxy S Advance review: While-u-wait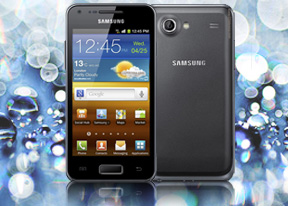 Streamlined and feature-rich connectivity
The Samsung Galaxy S Advance has quad-band 3G and GSM/GPRS/EDGE support, with HSPA+ (21 Mbps downlink and 5.76 Mbps uplink).
Moving on, there's Bluetooth 3.0 for fast local file transfers. Then there's Wi-Fi b/g/n support and a Wi-Fi hotspot option.
The AllShare app allows you to stream content to and from various devices (TV or computer) over DLNA.
Top-rated web browser
The interface of the Android web browser has hardly changed. Its user experience is, as always, flawless.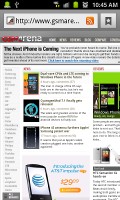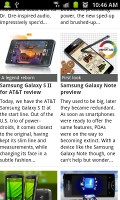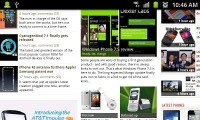 Browsing GSMArena.com on the Samsung Galaxy S Advance
The browser supports both double tap and pinch zooming along with the new two-finger tilt zoom. There are niceties such as multiple tabs, text reflow, and find on page and so on. A neat trick is to pinch zoom out beyond the minimum - that opens up the tabs view.
Yet another neat trick is the browser-specific brightness setting. You can, for example, boost the brightness in the browser to comfortably view your web pages but keep the general brightness low to conserve battery.
There's Flash 11 support, which means you can watch YouTube videos right in the browser (videos up to 720p worked smoothly) and play Flash games too.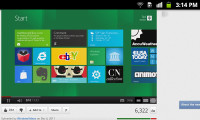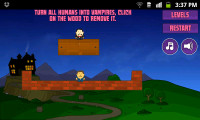 Watching a YouTube video • Playing a touch-optimized Flash game
Samsung Hubs - games, Facebook and more
The Social hub we've seen before - it combines your email accounts with social networking (Facebook, Twitter, LinkedIn) and email accounts and shows all incoming messages on one list with handy shortcuts to reply, mark as favorite and so on. There's filtering by message source too, to help manage the inflow of incoming updates.
The Music Hub lets you browse music online (with search tools, charts, lists of new releases and so on). You can preview songs (30 seconds each) and buy tracks or whole albums.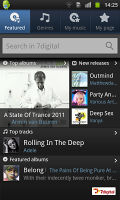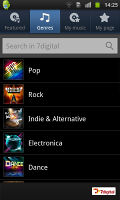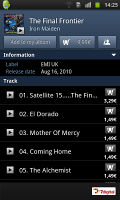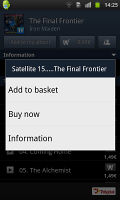 The Music Hub helps you discover and buy new albums and songs
Finally, there's the Game Hub, which will quickly become your go-to place for finding new games. The titles break down into Social and Premium, and there's a news section, too. You also get to try before you buy. The nice thing about that Hub is it includes the titles by Gameloft, which are otherwise not available on the Android Market.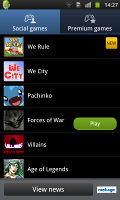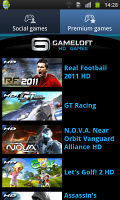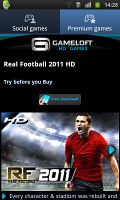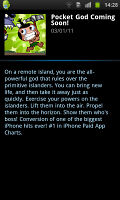 The Game Hub is great for mobile gaming fans
Impressive office suite
The Samsung Galaxy S Advance comes with Polaris Office preinstalled. It's one of the most feature-rich mobile editors we've seen. You can view, edit and create Word, Excel and PowerPoint documents (Office 2003 and Office 2007 are supported) and there's a PDF viewer as well. The app enables searching through your office files just like in a file explorer.
There are a large number of editing options - from font size and style, justification and bulleting options, to table styles. You can easily pick Excel functions from a list too (a feature commonly missing in mobile editors).