First look
Samsung Galaxy Tab S2 9.7 hands-on: First look
User interface
Samsung Galaxy Tab S2 9.7 boots Android 5.0.2 Lollipop, dressed in the Korean giant's TouchWiz UX out of the box. The latest iteration of the Korean manufacturer's custom UI is highly capable and perfectly suited for large screen devices.
Split-screen multitasking is naturally available. It works like a charm on the large display.
Samsung Galaxy Tab S2 9.7 offers support for up to five active applications. The latter can be minimized and kept as small shortcuts on any homescreen for quick access.
Samsung Galaxy Tab S2 9.7 camera samples
Like its predecessor, Samsung Galaxy Tab S2 9.7 packs an 8MP main camera. This time around, the snapper has no LED flash - the manufacturer has bet that you will capture the majority of your photos with your smartphone and rightfully so.
While 8MP might not sound much, the Tab S2 camera is really capable as a video recorder - the camera on the tablet can record up to UHD video (2160p).
We snapped a few photos with the slate for you to take a look at. We will pass our final judgment on the camera in our full review of the device.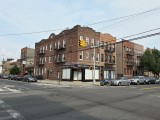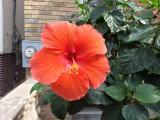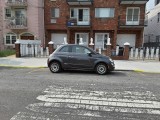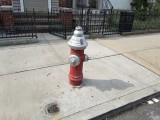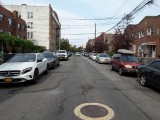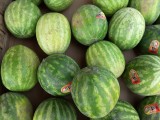 The front camera on the Tab S2 is only 2.1MP.
First impressions
Samsung has worked obsessively to make the Galaxy Tab S2 9.7 the thinnest and lightest slate in its class and has succeeded. We expect the device's dimensions to be its defining feature and for a good reason - the Tab S2 9.7 breaks the rules about how a full size tablet should handle.
The chipset found in the device raised a few eyebrows, as it isn't the most powerful solution available at the moment. It is however, a massive improvement over the SoC found in the tablet's predecessor.
To sum things up for now, Samsung Galaxy Tab S2, like its direct rival from Apple, is made to complement your smartphone, which is preferably from the same brand. We will learn more about the slate while we're preparing our full review, so stay tuned!