Samsung Galaxy Watch3 and Buds Live get triple the sales of their predecessors
The Samsung Galaxy Watch3 and Galaxy Buds Live have tripled the sales of their predecessors during the first weeks of availability (they went on sale on August 6). This report comes from Korean agency Yonhap News, which adds that Mystic Bronze was the color of choice for the buds – half of the people who bought them picked the bronze version.
The Buds Live reached 300,000 sales in the two weeks following the launch. You can read our review if you're wondering whether you should get a pair for yourself.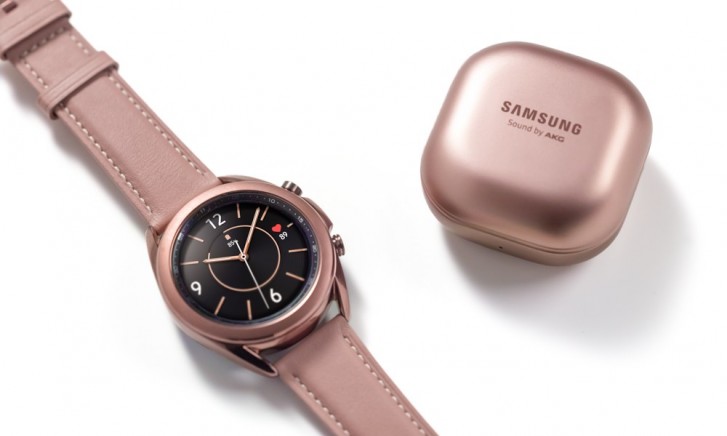 The Galaxy Watch3 sales hit the 60,000 mark, triple what the Galaxy Watch Active2 achieved early on. The Watch3 also broke Samsung's record for first-day sales by moving 7,000 units. Not bad considering the higher price point - the Watch Active2 started at €300 (€400 for the stainless steel version) while the Watch3 started at €430.
Is it the return of the hardware rotating bezel that made this smart watch a hot seller? Check out our review for our thoughts on the matter.
Note that these sales numbers are for South Korea only, but the strong demand should still be very indicative of their popularity globally.
p
***DO NOT BUY THE BUDS LIVE*** Don't buy these, they are NOT ONE SIZE FITS ALL. Thats pure BS. I tried different wing tips and none of them worked. And when you try to workout or go for a run they fall out easily and if you are sweating then forget a...
8
They are acting like thieves, ive ordered my new galaxy watch 3 lte to replace my current galaxy watch 46mm but i have to wait to at least 04.09.20 for the store to send it to me, but they like keeping my money that i already paid them. I contacted s...
S
I dont know how to feel about this. Watch 3 used the same Exynos 9110 as the Galaxy Watch in late 2018. We are now seeing a 6 months release cycle with incremental upgrades. Ticwatch and Samsung are supposed to be last hope for android wearable, but ...
ADVERTISEMENTS