Samsung Galaxy Z Fold2 Thom Browne Edition and bespoke accessories presented on video
The launch of the Galaxy Z Fold2 sees a repeat of the collaboration between Samsung and fashion designer Thom Browne. The special edition costs a hefty $3,300/£3,000, however the bespoke extras that come in the box will allow you to fully accessorize your outfit.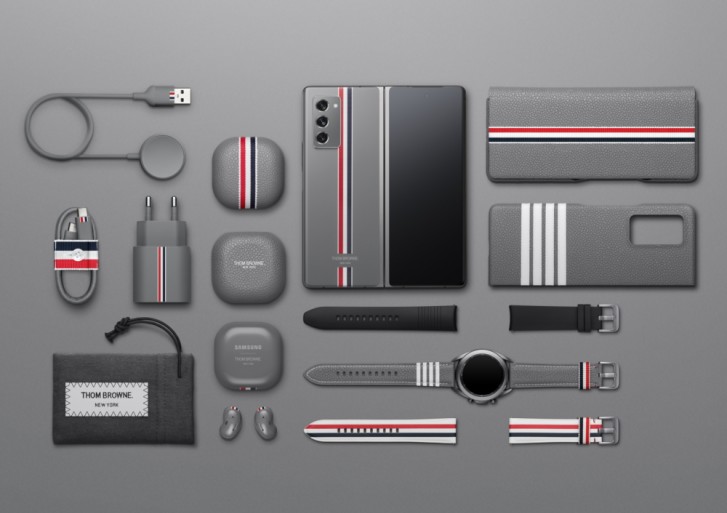 The Galaxy Z Fold2 phone comes in the trademark Thom Browne gray with a red, white and blue stripe. The fashionable look is carried over to the pre-installed wallpapers which are sketched by Browne himself. The four bar design from the home screen continues to the included cases.
There are two of them, both gray leather (with stripes). One is a clamshell cover that conceals the external screen with a flip while the other is more casual and only covers the back.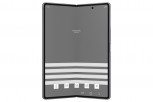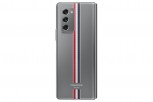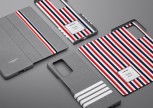 Samsung Galaxy Z Fold2 Thom Browne Edition comes with two bespoke cases
Besides the wallpapers and icon pack, this edition of the phone also comes with two exclusive photo filters for the camera TB...1935 and TB...1903. Even the basic accessories (charger, cable) are painted a matching gray.
The retail package of the Thom Browne edition also comes with Galaxy Buds Live. The buds and their case are adorned by the tricolor, but there's also a leather case included, which gives the buds a more premium look.





Samsung Galaxy Buds Live Thom Browne Edition
The Samsung Galaxy Watch3 (41 mm) is also in the box. It has the Thom Browne name etched onto the side and comes with three wrist strap: gray, three color stripe and black, all three are leather. The watch also has bespoke watch faces so the UI matches the look of the hardware.




Samsung Galaxy Watch3 (41 mm) Thom Browne Edition
The Samsung Galaxy Z Fold2 Thom Browne Edition will be available for pre-order in select regions soon and will ship on September 25. Also check out the pricing of the regular Z Fold2.
k
people buy it just for the sake of "limited edition"... some with intention to keep them in original wrapping and sell for profit in future... not that this "oh wow so famous designer" really designed the phone and the assessori...
?
Well I wouldn't understand but these special edition is so popular somehow. Z flip thom browne edition was sold out immediately and appeared on second hand market for over $5000. Crazy.
ADVERTISEMENTS