While the Gear S smartwatches had several launches (and the Gear S3 sort-of confirmed), the Samsung Gear Fit smart band has not been updated since its 2014 launch. The new model peeked out from under the covers, giving us an early glimpse of what's to come.
The band still features a curved Super AMOLED display, but the new model will be even curvier to fit better on your wrist. The other major change is the built-in GPS, which will allow the Fit to perform better as a fitness tracker (better accuracy for running and cycling).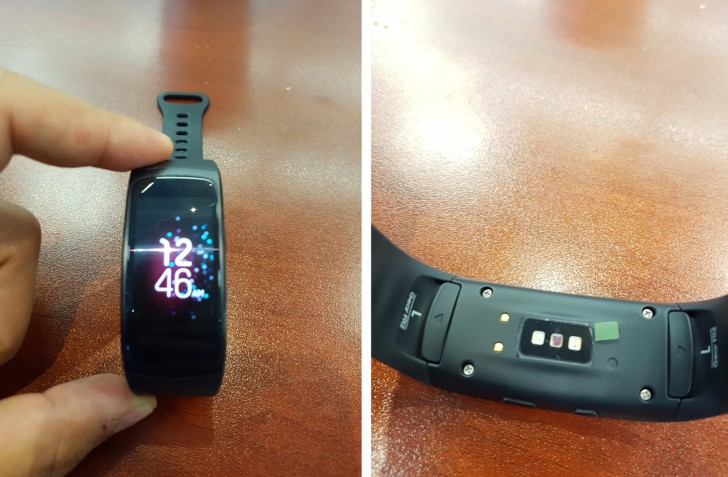 Curved Super AMOLED display • Heart rate monitor
Also, incoming is the successor to the Gear Circle headset. The Gear IconX is completely wire-free, removing even the connection between the two ear plugs.
The IconX can work over Bluetooth or stand-alone - it has 4GB of onboard memory and touch controls. The plugs are dust and water resistant and are normally carried in a box that charges them (this extends their battery life and keeps you from losing one of them).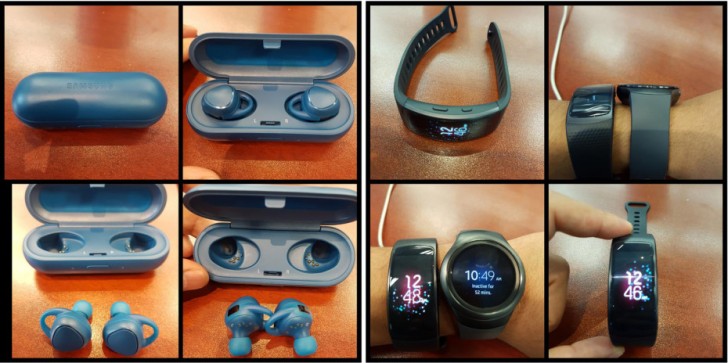 Samsung Gear IconX • Gear Fit 2 next to the Gear S2
Expect to see the Samsung Gear Fit 2 and Gear IconX at IFA.
D
Anytime bud, I'm sure it'll be great, never had a single issue with the Galaxy Gear Fit when I owned it.
i
Thanks for mentioning that mate. I am really looking forward for this Fit 2 to release too.
D
You could feel it pretty firmly