Smarter direction
Samsung Gravity SMART review: Smarter direction

User interface: Froyo and TouchWiz
The Samsung Gravity SMART runs Android 2.2.2 Froyo, dressed in Samsung's own TouchWiz UI. You get four docked icons at the bottom of the home screen, which have become a signature for Samsung, as well as a serious issue of contention with certain competitors.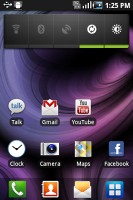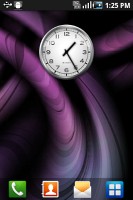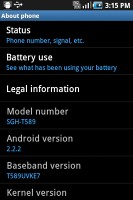 The TouchWiz 3.0 user interface comes preinstalled on top of the Android OS
We have prepared a video of the Gravity SMART UI in action. Check it out below:
The Gravity SMART supports up to seven homescreen panels, which can host every widget and shortcuts you'll ever need. However, if you don't need all seven of them, the unnecessary ones can be deleted. Doing so makes the phone noticeably snappier.
Sliding the notification bar down reveals the Android notification area. It is majorly overhauled from the stock Android one and holds five switches for Wi-Fi, Bluetooth, GPS, sound and rotation-lock.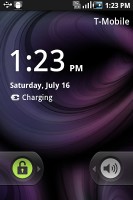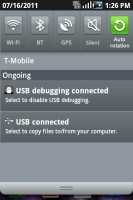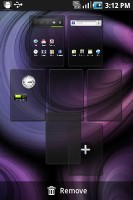 The notification area and the lockscreen • editing the homescreens
Pressing the menu button while on the homescreen lets you add variety of content on it (a press and hold on the homescreen does the same thing), add or delete homescreen panels, change the wallpaper or quickly access the settings menu Live wallpapers are supported as well, but none come preinstalled. There are however many available in the Market. The contextual menu has shortcuts too for search and notifications.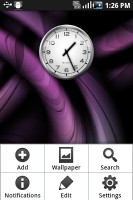 Homescreen edit mode
By default, the main menu consists of side-scrollable panes, much like the homescreen, instead of a vertical scrollable grid (like in the vanilla Android). List view is not available.
You can rearrange icons freely. Icons are shown in a 4x4 grid with a total of 16 icons per menu screen.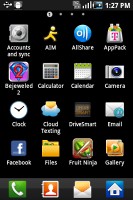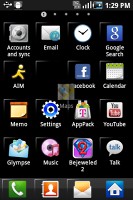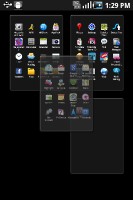 The main menu • editing the main menu
An interesting change in the Android 2.2-compatible version of Samsung's TouchWiz launcher is the built-in task manager. Complete with a homescreen widget that shows the number of currently activeapps, it saves you the need to install a task killer. It gives the user details on RAM usage, the amount of free storage and can be accessed through virtually any spot in the UI by holding the home button.
Synthetic benchmarks
We've already told you that the Samsung Gravity SMART is no powerhouse of a droid. The device's benchmarks confirm this fact. We ran a couple of them and here are the results.
The Gravity SMART has an ARMv6 800 MHz processor and 270 MB worth of user available RAM. In a world of dual-core Android, it's only natural that the Gravity SMART doesn't exactly top the performance charts.