Fingerprint readers were pushed to the back by shrinking bezels but may return to the front, except they'll live below the screen. You can't put a selfie camera on the back, however, which resulted in notches on some phones – like the iPhone X and the Essential Phone. But can cameras join the fingerprint reader and live below the screen too?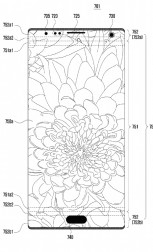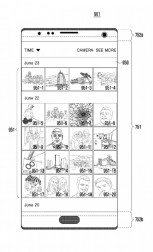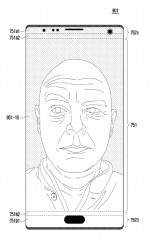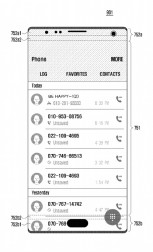 Patent drawings of putting the selfie camera, earpiece and sensors behind the screen
A Samsung patent shows such a device. It goes a step further and moves everything under the surface – including the earpiece, the proximity and ambient light sensors. The Xiaomi Mi Mix (an early mover in the bezel-less game) already had an earpiece below the screen but it didn't sound great.
The Mix also put the selfie camera on the bottom, not our favorite position. This patent shows a traditional placement along the top of the phone, but if the camera can see through the screen, it can (in theory) be placed anywhere. That would solve an awkward thing about video calls – you either look in the person's eyes or at the camera, neither a great choice.
Anyway, the problem is that no one has built such a camera yet. An early patent (referenced by Samsung, Apple, LG and others) suggests using a transparent OLED. With a high refresh rate, the device could flick the screen on and off and allow the camera to have a look during the inactive periods.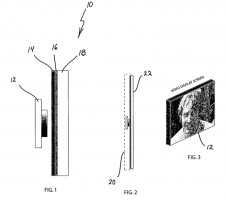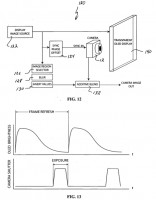 An early patent for a behind-screen camera
M
No way tempered glass reduces camera quality significantly, can't be true, you must be smoking something :D I was watching video where some dude was testing rear camera tempered glass lens protector, neither him or me could tell a difference of quali...
Y
Good news, maybe now we will have eye to eye video chat.
D
You wont need tempered glass as the new displays are expected to be unbreakable. They are flexible enough to not shatter on impact but absorb the shocks.
ADVERTISEMENTS