Samsung filed a trademark in the EU for a software product called "Neuro Game Booster". The name is pretty self-explanatory and it seems like Samsung is working on a GPU booster of its own like Huawei's GPU Turbo tech. The trademark filing reads:
Software for smartphones; Electronic game software for mobile phones; Electronic game software for handheld electronic devices; Computer programmes for playing games; Computer application software featuring games and gaming; Artificial intelligence software; Downloadable computer game software; Recorded computer game software.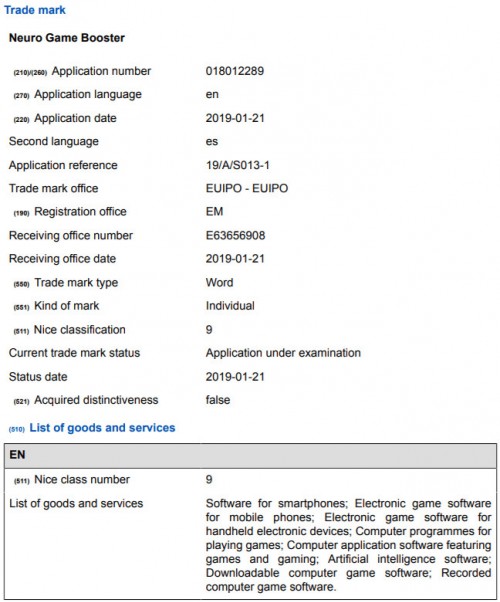 The AI-aided software will optimize the performance of the GPU for smooth gameplay experience and will probably benefit from Samsung's new NPUs on the Exynos 9820. We hope to hear more about it during the announcement of the new Galaxy S10 trio on February 20.
Yet, still no rebuttal to the actual points I brought forward, and NO PROOF. You go ahead and stand by "Your Words", and I will stand by Science. I simply hoped you would be open minded and show a modicum of skepticism. As they say, Denial is stron...
S
Tested, is not owning it to fully understand about Gpu Turbo along with the AI features in the phone. Learn to know the difference.
ADVERTISEMENTS