Third time's the charm
Samsung S8600 Wave 3 review: Third time's the charm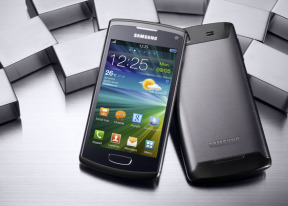 A very good 5 megapixel snapper
Just like its predecessor, the Samsung S8600 Wave 3 is capable of taking 5 megapixel photos and capturing 720p videos.
The camera viewfinder is quite reminiscent of company's recent cameraphones. The comfortable interface is nicely touch-optimized and has all you need on the two vertical bars on each side of the viewfinder, but there is an option to hide them both.
All the important settings are user-configurable: ISO, white balance, default storage, stabilizer, face and blink detection, geotagging etc. You can switch the default storage between the main memory and the microSD card. Touch-focus is enabled too.
The S8600 Wave 3 produces excellent photos for a 5-megapixel cameraphone. The amount of resolved detail and the contrast are very good, with noise kept well under control. Here go the Samsung Wave 3 samples.
Photo quality comparison
The Samsung S8600 Wave 3 steps up in our photo quality compare tool to face other 5MP shooters. The tool's page will give you more information on what to look out for.
The Wave 3 captures similar pictures as the Wave and Wave II, but offers better colors and contrast. It did very good on all the three posters.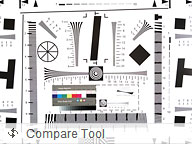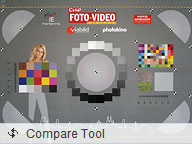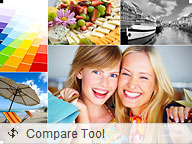 Samsung S8600 Wave 3 in the Photo Compare Tool
Uninspiring HD video recording
The camcorder interface has very few visible options, while the rest are hidden in the advanced settings menu – effects, stabilization, exposure, white balance and resolution. You can also switch to the front-facing camera, which is capable of recording up to VGA resolution.
The Samsung Wave 3 captures 720p@30fps videos. The resolved detail is lower than we would have liked, but overall the quality is good and will probably fit the most users' needs. Contrast is good too and the noise levels and compression are quite low. Motion is smooth.
And here's a 720p@30fps video sample from the Samsung Wave 3.
Here is another one that we uploaded on YouTube for your convenience.
Video quality comparison
It's time for the Samsung S8600 Wave 3 to go into our video quality comparison database.
As far as synthetic resolution goes, it did average. Compared to the previous two Waves the Wave 3 produced better colors and contrast though. Overall, although the videos are quite unimpressive, they are on par with most of the droids released this year. It seems the video recording is not a top priority feature for most manufacturers (outside the specs sheet).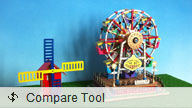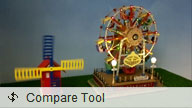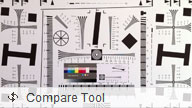 Samsung S8600 Wave 3 in our Video Compare Tool
Connectivity misses NFC
All kinds of network connectivity are at the user disposal - GPRS, EDGE and 3G with HSPA. The GSM/EDGE networking of course comes in quad-band flavor and the 3G in dual-band - 900/2100MHz.
Samsung S8600 Wave 3 supports Bluetooth version 3.0. Naturally, A2DP is also supported. To activate Bluetooth (and Wi-Fi), you can use the dedicated control hidden in the notification area on top of the screen.
Some apps like the Samsung Store, Facebook or Twitter require a configured packet data profile and an active SIM card to use Wi-Fi connectivity. Still those services don't actually use packet data instead of Wi-Fi, they just check if it's available. Strange indeed.
Speaking of Wi-Fi connectivity, the Wave 3 supports 802.11 a/b/g/n connectivity as well as Wi-Fi Direct. Thanks to the latter you are able to exchange files with other Wi-Fi Direct-capable gadgets and no Wi-Fi router is required. It works just like the Bluetooth transfers usually do.
Thanks to the Mobile AP you can also turn your Samsung Wave 3 into a wireless hotspot for connecting up to three Wi-Fi clients that will use its HSDPA connection for Internet access.
The S8600 Wave 3 is DLNA-capable device. You can use the AllShare app to connect with other DLNA-enabled gadgets to share music, picture and video content.
The S8600 Wave 3 also packs a standard microUSB port. You can choose from 4 connection modes - Modem, Mass storage, Samsung Kies and USB debugging. Samsung Kies is the new software used to connect your Samsung mobile phone to a computer. In Mass Storage mode the phone mounts its internal memory (1GB user-accessible) and the inserted memory card as removable drives on the computer.
Our review unit was not NFC-capable but since Samsung claims it the other way round, we guess, it would be an optional feature much like it was with the Samsung Galaxy S II.