Qualcomm is on pace to introduce its next flagship chipset in December, and we expect the name to be Snapdragon 875. According to reports from South Korea, Samsung Semiconductor Company has managed to offer a better deal than TSMC and will manufacture the whole batch of chipsets for next-year's flagship phones.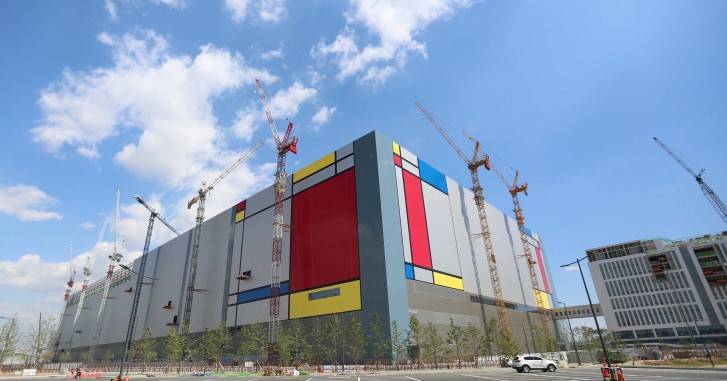 Samsung Semiconductor factory in Pyeongtaek, South Korea
Samsung Semiconductor Company is a division of Samsung Electronics and is the biggest semiconductor manufacturer in the past 20 years. The latest deal will help the Korean giant to reinforce this position, and reports are the deal is for all the Snapdragon 875 chips, which will cost Qualcomm about between $850 million and $1 billion.
The San Diego chip company had a keynote during IFA 2020 earlier this month, where many smartphone company owners showed up on stage to pledge their allegiance to Snapdragon chipsets. Among them are Oppo and Xiaomi, and we expect to see the next Mi flagship arrive with the Snapdragon 875 as early as March.
?
Yeah I know. Silly me for using logic
?
Are you gonna said Nvdia run by Clown because their mistake so now they forced to used mediocre Samsung Fab LMAO, Congrats !!! You are biggest Clown in the World . Qualcomm and Nvdia board executive members knew who is better than Clown like You .