Samsung tops global shipments in Q2 2015, Huawei leads Chinese brands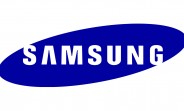 According to a report released by TrendForce, Samsung has topped the second quarter shipments worldwide in 2015, with a market share of 26.8%, no doubt helped by the strong sales of the S6 and the S6 edge. Apple took the second spot with a market share of 16.4% thanks to the huge demand for the iPhone 6 and iPhone 6 Plus, due for an update later this quarter.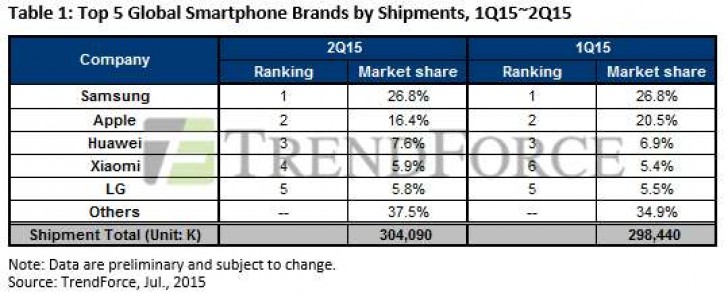 Huawei lead the Chinese manufacturers, with an overall market share of 7.6% and 18.3% among the Chinese OEMs. The company is expected to ship close to 100 million units this year. Xiaomi also did relatively well, surpassing Lenovo among Chinese OEMs and LG among global companies.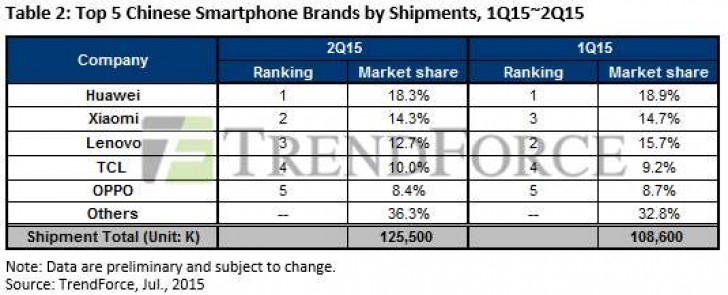 TrendForce estimates the shipments to be down this year compared to last year due to weakening demand and negative global economic outlook for the rest of the year.
?
http://www.statista.com/statistics/263401/global-apple-iphone-sales-since-3rd-quarter-2007/ Apple to Samsung: "You can continue to keep your marketshare, I'm all to happy to!"
ADVERTISEMENTS