Two days ago DJ Koh, director of the mobile business at Samsung, admitted his company messed up the Galaxy Fold launch that eventually led to the delay of the phone. Now Bloomberg posted a report, revealing the company is done with the redesign. People, linked to Suwon, revealed there have been improvements of the display protector film and the hinge.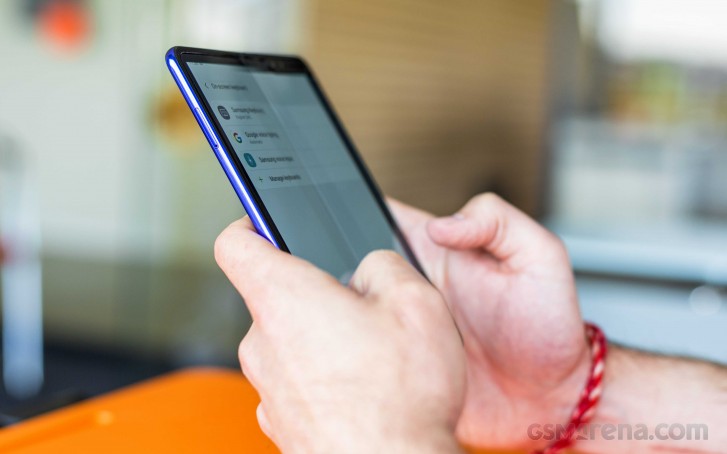 The biggest problem was the film screen that many reviewers mistook for a screen protector and tried to peel off, just to render the phone unusable. In the second-generation Galaxy Fold the film is stretched and tucked under the outer bezels of the device so you can't peel it. The other issue was the hinge that now comes with extra protection both for the display and from the elements.
According to Bloomberg, Samsung will soon start shipping components to its factory in Vietnam while the company is deciding on a launch date. Rumors are suggesting we will see the redesigned phone at the August 7 launch of the Galaxy Note10 series, but at this point that seems unlikely.
This is a huge product bound to change the industry (if it has better luck in its second attempt), and Samsung will likely dedicate it a separate event.
M
Mini IPad 2019 still cheap. Samsung Fold 2019 still expensive and untested. Maybe when they are more or less proven and less costly will get one for a late run.
B
I believe it wasn't the hinge components damaging the screen but external things like dirt going into the hinge and being smashed against the screen by the hinge when folded. I wasn't a fan of the looks of the back of the Fold. I didn't like th...
ADVERTISEMENTS