Cyber shot, cyber hot
Sony Ericsson C905 review: Cyber shot, cyber hot

Location services and knowing your way around
Available for free download and compatible with a variety of mobile OS and Java-enabled handsets, the Google Maps for Mobile come preinstalled in the C905. With Location services you can get help finding your way, view information about your current location and save your favorite locations. To use all features of the Location services internet access is a must.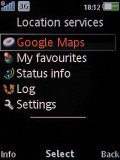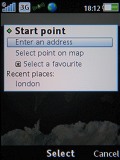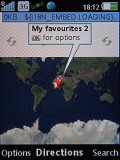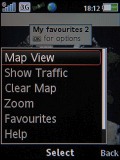 Location services with Google Maps • User interface and some of the menu options
After defining a start and end location, the possible routes are being calculated with overall guidance, based on the available information in the database.
Two different view modes are available - Satellite and Map view. Traffic information is another important feature here. The user interface is nice and intuitive.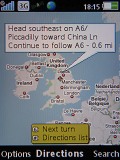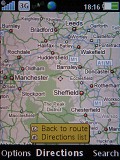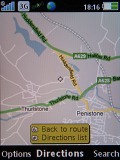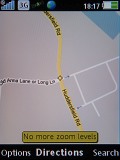 The Map view is very informative • zooming in a street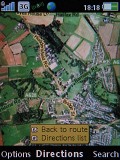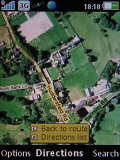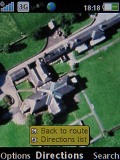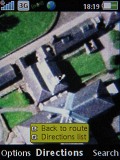 Zooming in a satellite view brings you to a street level details
Tthe Status info application displays the current activity in km/h for a 60 minutes period. GPS connection status is indicated on the second tab of this application.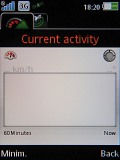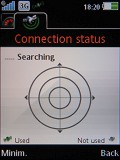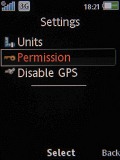 The Status info application and some of the available settings
Of course, saving your most recent routes is as easy as it could be. Within several clicks, a title, description and position is all you need to save a favorite location.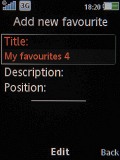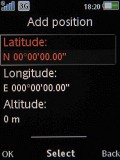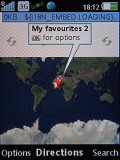 Adding a specific location as favorite
The Log application in the Location services tracks and saves each position request, which is accessible at any time afterwards. Each entry in the log is saved in descending order by date and displays the date and time, as well as the exact GPS position.
Wayfinder Navigator 7 navigation software
The Wayfinder Navigator 7 is the real deal navigation software but in previous Sony Ericsson models it offered time-limited trial turn-by-turn navigation and then required a paid monthly subscription. We guess the situation with the C905 won't be much different.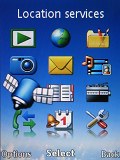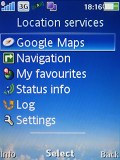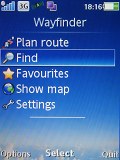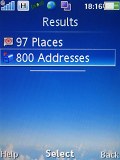 The Navigator 7 app is within the Location services section
Route planning is extensive, there's pedestrian mode, as well as the option to avoid toll roads. Routes can be optimised for either stime or distance. You are allowed to choose among tree modes of voice prompts: complete, fewer or none.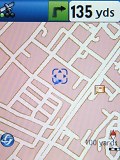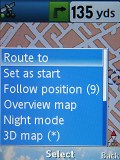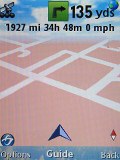 The 3D map view and the pop-up menus
The other navigation modes are 2D map, guide and automatic.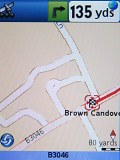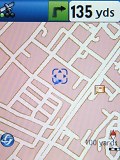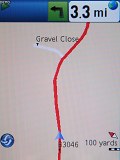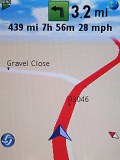 The rest of the navigation modes
The Overview map with day and night modes is also onboard.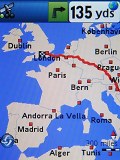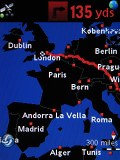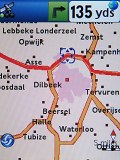 The overview map with day and night modes
The game section houses three accelerometer based games - Need for Speed ProStreet, Kasparov Chess and Tennis Multiplayer.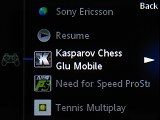 Three games are on-board - Need for Speed ProStreet, Kasparov Chess and Tennis Multiplayer
Need for Speed has a cool 3D interface and is quite entertaining. And what's worth noting, your NFS car can be steered with both the D-pad and the built-in accelerometer function.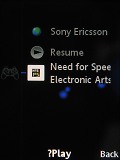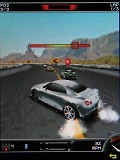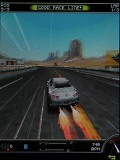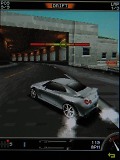 The accelerometer based game Need for Speed ProStreet
The other two games are Kasparov Chess and Tennis Multiplayer. The classical Chess game has very good graphics. The Tennis we liked less.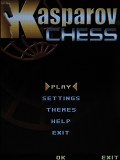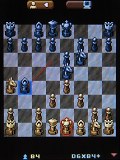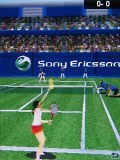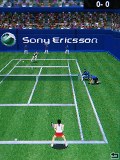 The Kasparov Chess and the Tennis Multiplayer games
Final words
Well, there's a beast of a Cyber-shot at large, so you'd better watch out. Sony Ericsson C905 is already in the hands of the first users and for all we know they should be quite happy.
The nice camera-centric styling and solid interface are the right place to start exploring and enjoying a wealth of talent. Indeed, it's a feature set that built-in GPS and Wi-Fi make really hard to resist.
The outstanding camera performance gives the C905 all the reasons to hope for a meaningful and rewarding run. Some minor built quality concerns and inadequate video recording seem easily outweighed.
Now, all of that is more than reassuring if you look at the latest Cyber-shot on its own. But it may get well painful in that small but steep 8-megapixel food chain.
At this point we know the C905 as more affordable than the INNOV8 but that's more or less offset by storage, the larger display and the Symbian blood. With LG KC910 Renoir and Samsung M8800 Pixon poised to take off, it soon won't matter that INNOV8 and C905 drew first blood.