Who was that?
The Calls log is divided in four different tabs. They are: All, Answered (Received), Dialed and Missed. The tabs altogether contain up to 30 call records, which are shared between the separate tabs.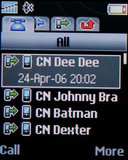 Calls log
Text, picture or voice?
All messages, except emails, use one Inbox. No matter what kind of message has been received, it goes to the common Inbox. Only email messages have their own separate Inbox. There is a My Friends feature which works like an instant messaging application and can be used if your network operator supports it.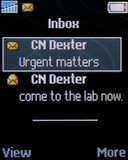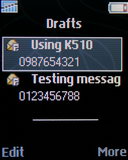 Messaging menu • Inbox • Drafts
When you start typing a message, first you must choose from the three variants: Text message, Picture message or Voice message. I don't see the point in this as you can easily transform a SMS into a MMS along the way. There is an option to attach objects to the message and thus turn into a MMS. The editor shows up to 5 lines en bloc. There is a character counter which activates when you reach 20 characters before the 160 limit. When you pass the limit a "2 SMS" warning sign comes up for a second to alert you that the message will be divided in two parts. Of course, there is T9 dictionary to assist the typing.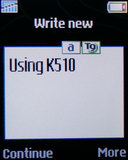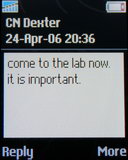 Writing SMS • reading SMS
The email client supports POP3 and IMAP protocols. It can also manage several accounts simultaneously. You can choose from downloading only headers or headers and text. There are many options available for the check interval, you can set it to check from every 5 minutes to 12 hours or disable the automatic check at all.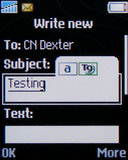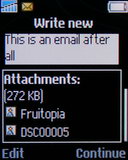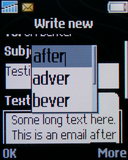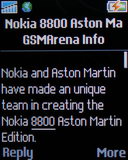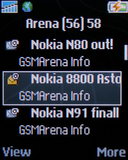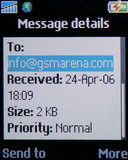 Writing email • reading email • email Inbox • email message details
Definitely not a jukebox
Sony Ericsson K510 supports MP3, WAV, MP4, AAC, AMR, MIDI file formats. The media player has an equalizer with several options and can manage Playlists. It also plays both music and video files. It can be set to run in background so you can do other things on the phone while listening to music. The control of the player is intuitive, it can be controlled via the joystick and that makes it really easy. Regrettably, there are only basic features implemented in this application.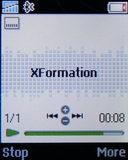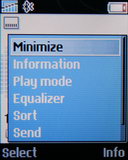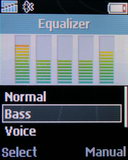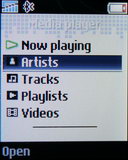 Playing a song • media player options • equalizer • adding media
One of the best cameras in its market class
The camera of K510 is of very good quality for such price. The camera capabilities of mobile phones are developing very fast as only an year ago Sony Ericsson S700 with its 1.3 megapixel camera was considered as one of the best camera phones available and now K510 makes pictures at least as good as S700 but at a far lower price tag. This performance is a very good strike for this price range. The camera has Night mode, self-timer, panorama, frames, burst features. Several color effects are available too. There is no LED flash, however.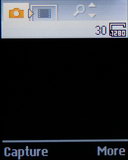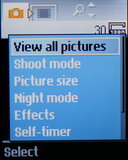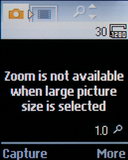 View finder • menu options • no zoom in 1.3 MP mode















Sony Ericsson K510 sample photos
The videos taken with K510 are with low resolution but the phone makes bigger files with less compression artifacts than other models with similar cameras. The picture viewer of the phone allows horizontal mode. Regrettably, the pictures cannot be zoomed in.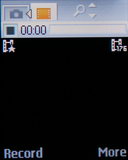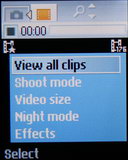 Shooting video • video options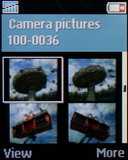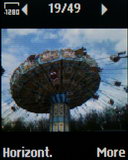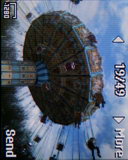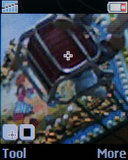 Viewing pictures • picture editing
NetFront Browsing
The web browser of Sony Ericsson K510 is the Access NetFront Web browser which has become a standard for currents SE phones.. It has WAP and picture modes. It supports content created for HTML 4.01, xHTML 1.0, CSS and Java script, WAP 2.0. Supported security protocols are SSL/TLS.
Regrettably, the display does not allow exploring the full abilities of the browser. There is a Smart-fit feature of the browser for resizing the web page to be visible on the display.





Sony Ericsson K510 web browser