Organizer
The Sony Ericsson Mix Walkman has no preinstalled document viewer. You can still use the native Notes app if you want to write down and save a note. Your saved notes will appear as an extra homescreen pane, just like the music player widget does.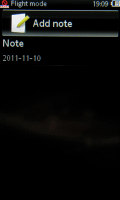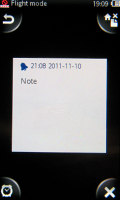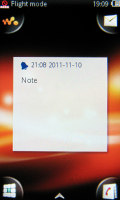 The notes appear on the homescreen
The calendar has two view modes - daily and monthly. Adding a new event is quick and easy, and you can also set an alarm to act as a reminder.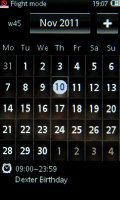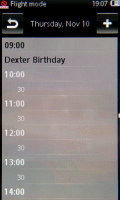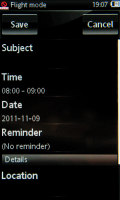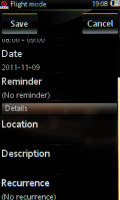 The calendar offers monthly and daily view modes only • Setting up an event
There is also a calculator, voice recorder, timer, stopwatch as well as a decent alarm clock aboard. Those are all nicely touch optimized - the buttons are big enough and easy to hit.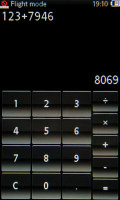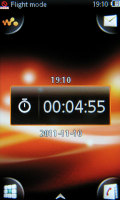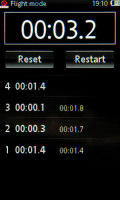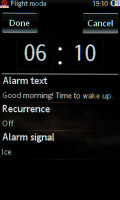 Calculator, timer, stopwatch and alarm clock
Alarms are very easy to set too.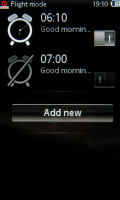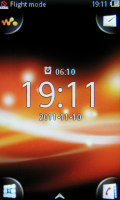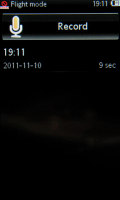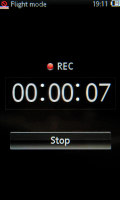 Setting an alarm • The Voice recorder
Also preinstalled there are a couple of game demos (Quadrapop, Night Club Fever, BB Revolution and Music Quiz).
Everything else in the start menu is just a shortcut to a specific mobile website (like Gmail, Yahoo, Orkut, etc.).
Final words
A simple music phone with Wi-Fi and some basic social skills sounds good. And well, it's a Walkman so it sounds good. There's even a firmware upgrade already – this phone's in the low end but not quite in the middle of nowhere.
The Mix Walkman comes cheap so there's much to forget but nothing to forgive. Better screens, better cameras and more functionality are at an arm's length but smartphones are not everyone's cup of tea.
The only way is up for anybody owning the Mix Walkman. They will eventually be ready for a smartphone. In fact, they will want one sooner rather than later. That's why it doesn't feel right to suggest older and cheaper droids as an alternative. Yes, the first-gen Xperia X10 mini and the W8 cost the same and offer more. But it's not about ticking boxes and completing checklists. It takes more than that to make a loyal user. Sony Ericsson must be thinking: "Let them love their Walkman, there's time for them to love their droids."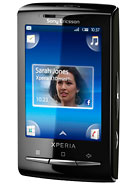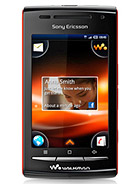 Sony Ericsson Xperia X10 mini • Sony Ericsson W8
And the droids will come. The likes of the Live with Walkman and the new Xperia mini are the next logical step. The future belongs to them. Affordable and friendly phones like the Mix Walkman can do little against smartphones that are just as affordable and friendly.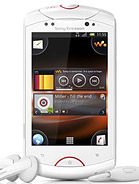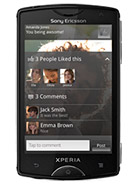 Sony Ericsson Live with Walkman • Sony Ericsson Xperia mini
Sony Ericsson have already realized they have no choice but move towards a smartphone only portfolio. The Mix Walkman and the txt pro may as well be the last of their kind. They will hardly make a splash but perhaps can make a difference for their young users. The kind of difference Sony Ericsson want them to make.