Bring your 'A' game
Sony Ericsson XPERIA Play review: Bring your 'A' game

Final words
Let's get one thing straight here. The XPERIA Play is a gaming droid and you shouldn't get hung up on the less than stellar video and single-core-only CPU. It wasn't meant to be the flagship in the XPERIA lineup – it's up to the Arc to shoulder the responsibility.
And come to think of it, the Sony Ericsson XPERIA Play is one of the easiest phones to recommend. Whether you're a die-hard PlayStation buff or just after a fun-to-own smartphone, the Play should be on your list. Want a phone to play games on? Be my guest. They don't get any better than that.
But life is never this simple. If you're paying so much you might as well want your phone to do other things too. The Play is half smartphone, half-PSP Go and it's got the gamepad to prove it. It's exactly the gamepad though that you need to be absolutely sure about.
And we mean it. No second thoughts allowed. Otherwise you may never make up your mind.
The XPERIA Play sure costs a pretty penny and most of the price is down to the unique game control deck. The moment you start wondering what else you can buy for this kind of money, things start to look bad for the PlayStation phone.
Want a bigger and better screen? The XPERIA Arc's Reality display will do. Dual-core processor anyone – there's enough on offer already by most leading manufacturers. 8-megapixel still imaging or full HD video are no less exciting than PlayStation gaming. And if you're into tweaking you can get the PSX4Droid emulator for free and play virtually the same titles as on the XPERIA Play.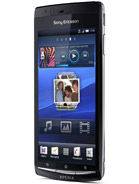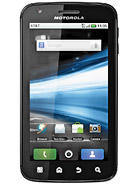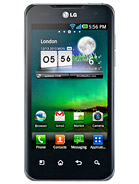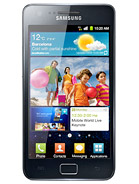 SE XPERIA Arc • Moto ATRIX • LG Optimus 2x • Samsung Galaxy S II
Not least – you won't be playing games 24/7. Or so we hope at least. But the extra weight and width will be there regardless. The XPERIA Play is just not the most comfortable of gadgets to use as an everyday phone.
But we guess we shouldn't be treating the XPERIA Play as just another phone. The unique gamepad puts it in a league of its own – and in a place that's pretty much safe from competition.
The first thing for Sony Ericsson XPERIA Play to worry about is filling up its game store with exclusive content – and quick. But even if it fails in that it, will have accomplished something. For one, it proves people wrong who thought the gamephone went extinct with N-gage.
Secondly, it's the first thing in a long time to really question touchscreen as the only direction worth heading towards. And who knows – if the industry has caught the gaming bug for real, the next thing to expect is perhaps a better second try at motion based gaming (we're looking at you Sony Ericsson Yari).