XPERIA in the middle
Sony Ericsson X8 review: XPERIA in the middle

A nice organizer, only the doc viewer is missing
Our Sony Ericsson XPERIA X8 came with no preinstalled document viewer so we had to snatch one off the Android Market. There is plenty of choice there so we don't consider it too much of a disadvantage.
When you download an app it automatically integrates with the Gmail app as well, so you can view attachments. Unfortunately, you can't save them in the phone memory (that only works for images). Attaching saved files (and we mean all kind of files) is possible though.
Another option is to use the Preview option of Gmail, which renders the Office file (or PDF) into HTML which is then displayed on the phone.
The calendar has only two view modes - daily and monthly. Adding a new event is quick and easy, and you can also set an alarm to act as a reminder.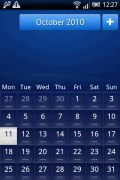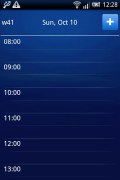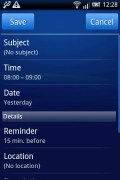 The calendar offers monthly and daily view modes only • Setting up an event
There is also a calculator, a timer and a stopwatch aboard. Those are all nicely touch optimized - the buttons are big enough and easy to hit.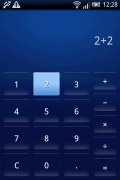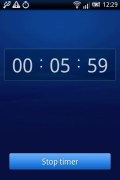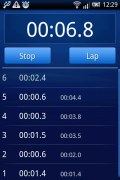 Calculator, timer and stopwatch
The XPERIA X8 features a decent alarm clock application, which allows a huge number of alarms to be set, each with its own start time and repeat pattern. We also found a nice little app called Data monitor. It is meant for users without unlimited data plans. The app alerts you once your usage reaches a certain amount of data in a certain amount of time.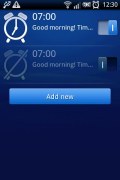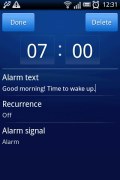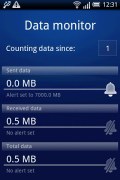 The Alarm clock app offers all you will ever need • The Data monitor
The RoadSync applications, which also come preinstalled, use the Microsoft Exchange ActiveSync protocol to provide push synchronization of your emails, contacts and calendar.
The Creatouch app lets you create your own wallpapers. It uses a simple yet nice interface.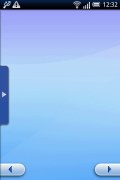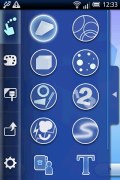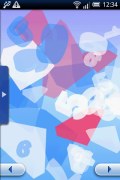 Creatouch lets you refresh your homescreen
Also on board there are a few games – Crazy Penguin, Tower Bloxx NY, Roller, CA Gold. The last two are demos.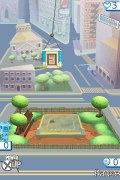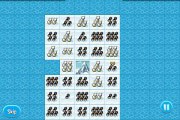 A few games are preloaded as well
Finally, the YouTube app partially compensates for the web browser's lack of Flash support. Its interface is simple enough to let you find whatever you're looking for as quickly as possible.