Final words
Originally planned for China and other Asian markets, the Sony Xperia C obviously did better than expected and quickly made it well beyond its intended destination. Or it could be that Sony had global availability in mind from the start - only not making too much noise after the official China debut.
Oh well, the Xperia C may not be the kind of phone to brag about but has obviously done more than a few things right. The phone is designed to look like the Xperia flagships and is built to high standard. The Android experience is reasonably fluid, something Sony did well to build on with a good set of home-brewed apps and a properly spec'd camera complete with 1080p video recording.
We should note that the specs don't quite translate into stellar image quality but the Xperia C is obviously not going to compete with top-of-the-line cameraphones. The screen resolution is perhaps not enough for the size but, after all, cheap screen real estate involves compromise. In the Xperia C's case that's pixel density, Bravia engine and Gorilla Glass.
We should not forget either that the right thing to do in this price bracket is match or outdo the competition without investing over the odds. With Asian markets flooded with affordable "high-end" phones, Sony went for the obvious choice of chipset, hardware and features hoping the quality Sony is known to deliver will tip the scales in its favor.
There's a different kind of competition to consider too - dual-SIM droids are thriving lately with most of the major manufacturers seriously involved.
Samsung may have closed a lap on the others with a second generation of their dual-SIM enabled Galaxy Grand. The original Galaxy Grand was released a year ago with a 5" WVGA display, an 8MP camera and a dual-core 1.2GHz Cortex-A9 processor. There's less raw performance compared to the Xperia C, and even fewer pixels on that massive screen. A successor has already been announced though to fix that. The Galaxy Grand 2 boasts a 5.25" 720p display and a quad-core processor, along with an 8MP camera with 1080p videos. It will hit the shelves any moment now, but it will likely costs more than the Xperia C.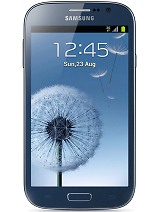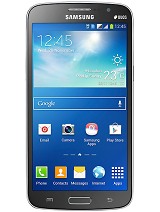 Samsung Galaxy Grand I9082 • Samsung Galaxy Grand 2
The LG G Pro Lite Dual is another dual-SIM option with a 5.5" IPS qHD display, dual-core Cortex-A9 processor and 8MP camera with 720p video recording. It has just been released, but unfortunately costs a good €50 more than the Xperia C. You will be getting a bigger screen, but less processing power.
HTC has a few dual-SIM packages this year with classy designs taking after the flagship. The HTC Desire 601 is the closest thing to an Xperia C direct rival and it scores points for stereo Boom Sound front speakers, qHD display and quad-core chipset. It's notably pricier though and unless you are really into music we can hardly justify the premium.
Oppo R819 is probably one of the Xperia C's biggest worry. Had it not lacked a microSD card slot the R819 would have been probably killed the Xperia C prospects altogether. Being a dual-SIM droid based on the same MT6589 quad-core chipset, but with a far superior 720p IPS display plus thinner and lighter body, the Oppo mid-ranger is a notable upgrade over its Sony rival. However 16GB of non-expandable storage will certainly make a lot of people cross the R819 off their lists.
Acer and Gigabyte have some attractive dual-SIM phones as well - the Acer Liquid E2 and Gigabyte GSmart Maya M1 v2. The two devices share most of their specs - 4.5" IPS qHD displays, quad-core MediaTek chips (same as Xperia C), 8MP cams and Android 4.2 in charge of operations. Both the Liquid E2 and Maya M1 v2 cost the same as Xperia C and the only difference is in the custom launchers the manufactures are providing.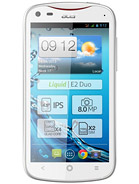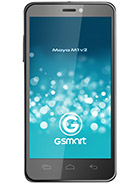 Acer Liquid E2 • Gigabyte GSmart Maya M1 v2
The Sony Xperia C can be summed up in a few words - it's the big screen and dual SIM support that define it, and the affordable price. This isn't the first attempt by Sony in the multiple SIM segment and big screens are a growing trend in the midrange. What Sony is doing right - and arguably better by the competition - is being able to both match the price of Chinese makers and the features of top-tier competitors. The Xeria C isn't a spectacular package, far from it, but one that focuses on the right things - and the right customers.