Final words
The Sony Xperia miro is made exactly by the book - just not sure whose book it is. It seems all major manufacturers have near identical offers in the Android low-end. And while Sony is only catching up, some makers have had the time to perfect the entry-level smartphone concept.
To be fair to the Xperia miro though, it's on the spot considering the most recent competitors in this price range, and it looks no worse than most - however subjective that is.
The HTC Desire comes with ICS of course and has the same screen size and resolution. It's marginally more compact though, which is mostly down to less screen bezel - and no fancy status LED. The processor is the same, only clocked lower at 600 MHz. More importantly though, the two are very well built and equally comfortable to use. The current pricing is slightly in the Desire C's favor.
The LG Optimus L5 is based on the same MSM7225A chipset, but costs a bit less than the Xperia miro and comes with a bigger 4" display. The bigger screen is not a clear-cut advantage though considering the resolution stays the same. The rest of the specs are identical, from the OS version to the imaging capabilities.
As usual, Samsung aren't short of options in this class either. The Xperia miro finds itself tightly squeezed between the Galaxy Ace Plus and the Galaxy Mini 2. None of them has ICS though - Samsung promised JB updates, but did not say when.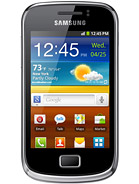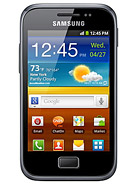 Samsung Galaxy mini 2 S6500 • Samsung Galaxy Ace Plus S7500
Entry level smartphones will be enjoying increasing demand and no maker can afford to not do anything about it. Starting strong with the NXT line, it seemed one possible route for Sony was to maintain a small but focused portfolio around the upper midrange. Exactly what HTC were doing at one point. Look at them now - they have generations of entry-level droids and are no stranger to dual SIMs.
So Sony too recognized the need to spread its portfolio wider. Entry-level and low-end smartphones are not exciting stuff but they end up in many pockets through carriers. To people in the know, who are willing to go SIM-free, the Xperia U is an absolute no-brainer, offering a dual-core CPU, a high-res screen and HD videos for the price of an Xperia miro.
That's not how this game is played though and manufacturers know it. They're keen to bring new players in and entry-level handsets like the Xperia miro are the invitation. Borrowing and mixing DNA from the Xperia go and the tipo, Sony have filled the price gap between the two - and given potential users more choice. As things look though at this point, the choice in the Android low-end boils down to brands, not specs.