Camera is as plain as it gets
The Xperia miro has a 5 megapixel auto-focus snapper and coupled with a single LED flash. It's capable of producing stills with a resolution of 2592 x 1944 pixels.
The camera interface features two taskbars on either side of the viewfinder. On the left you get four shortcuts to various settings, while the still camera/camcorder toggle, the virtual shutter and a thumbnail of the last photo taken are on the right.
The menu key brings up two pages of extra settings - scenes, resolution, smile detection, geotagging, image stabilization and focus mode among others. You can customize three of the shortcuts on the left (the shooting mode shortcut is fixed).
There are five capture modes to choose from: Normal, Scene recognition, Sweep Panorama, Sweep Multi Angle and 3D Sweep Panorama. In Normal, you pick the Scene settings manually or you can enable Scene recognition and let the Xperia miro take a guess.
The 3D Sweep Panorama is business as usual - you press the shutter key and pan the phone across the scene. The resulting panoramic photo can be viewed in both 2D and 3D (on a compatible TV).
The Sweep Multi Angle is much more impressive - you take a photo in the exact same way, but the result is very different. It produces something like a lenticular card, providing a different perspective when viewed at an angle.
The Xperia miro has the megapixel count to be considered a decent cameraphone but not the image quality to back that up. Images come out overly contrasty with low levels of detail while colors have a bluish tint. Noise levels aren't too bad, but to achieve them the miro applies overly aggressive noise reduction, which eradicates a lot of fine detail.





Sony Xperia miro camera samples
Overall, the Xperia miro is a major step back from other 5 MP Xperia smartphones like the sola, U, go, etc.
Image quality comparison
The standard test shots from the Xperia miro are in our Photo Compare Tool database. We've aligned it against the Xperia sola and the Desire C but you're free to pit it against the large number of available devices we've tested.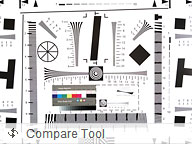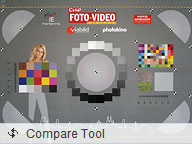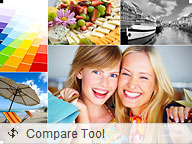 Sony Xperia miro in our Photo Compare Tool
Okay video recording
The Sony Xperia miro captures VGA video at around 25 fps, which is all we can expect out of a single-core processor and a 5MP camera.
The camcorder has the same interface as the still camera and some of the same settings.
Videos are recorded in MP4 files with a bitrate of 2 Mbps and stereo AAC sound (133Kbps, 48kHz). The resolved detail isn't great, as expected from a VGA shooter, but at least the videos are smooth. Sadly, once again, the colors are off more often than not.
If you want to look closer at the video quality, you can download this untouched sample VGA@25fps, taken straight off the device.