There are a lot of music services that offer plenty of options for your audio pleasure. TIDAL has FLAC music; Google Play works seamlessly with your Android and iTunes is Apple's response to everything above. Spotify is above them all thanks to its massive music library and worldwide availability but lacks the main feature that makes audiophiles turn their head the other way - the lossless quality of sound. And now Spotify tries to fight this issue with beta-testing Spotify Hi-Fi or as the company calls it - "The ultimate music experience."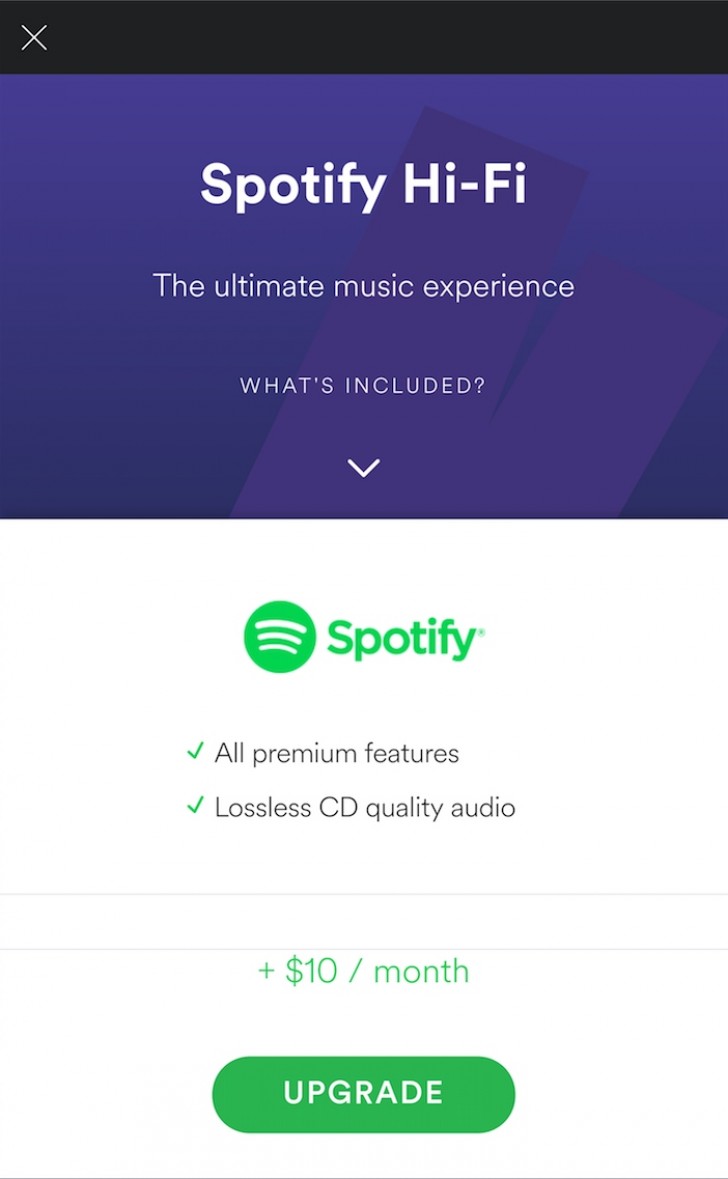 Spotify is preparing to launch a Hi-Fi version to its service to par the main feature of TIDAL, another key player on the cloud-based audio experience market, owned by rapper and producer Jay-Z. The company already started handing out invites for users to upgrade to the Spotify Premium service. According to Twitter users, the beta testers of Spotify Premium (apparently there will be no change of the name) will have all premium features plus bonus lossless CD quality audio, discounts on limited-edition vinyls and one free vinyl.
A Spotify spokesperson was quoted by The Verge saying:
"We are always testing new products and offers but have no news to share at this time."
Apparently Spotify is just testing the water. We are just wondering are the current Spotify Premium users have to pay extra or when the time comes, they will receive all the new features for free.
D
maybe. but I thought the same. but the A/B is a lot difference. it eliminates placebo!
O
I have an album Mr.Misunderstood by Eric Church in 24-bit (FLAC 2304kbps), 16-bit CD (FLAC 1411kbps) and MP3 320kbps (ripped from CD). Listen Mr.Misunderstood in MP3 is really noisy while listen in lossless file is really noise free, more clarity, mo...
D
Thanks very much, I thought the same, but wasn't sure because I didn't used Spotify before,