Xiaomi may have leaked the first images of MIUI 12 through the beta version of the MiSettings app.
Xiaomi releases beta versions of its apps to its MIUI Community forums and the latest version of the MiSettings APK, which was released a few days ago, featured a revamped user interface. A keen-eyed XDA-Developers forum member noticed this and collected a few screenshots. Xiaomi has since pulled the APK down, lending credibility to the fact that these are early stills from MIUI 12.
Below are a few side by side images of the current and the leaked UI of the MiSettings app. The biggest change is the new Refresh rate menu - where before there was a list with two options to choose from - 60Hz or 120Hz - there is now an illustrative menu.
Another notable change is the screen time week view, which now has a graph instead of bars.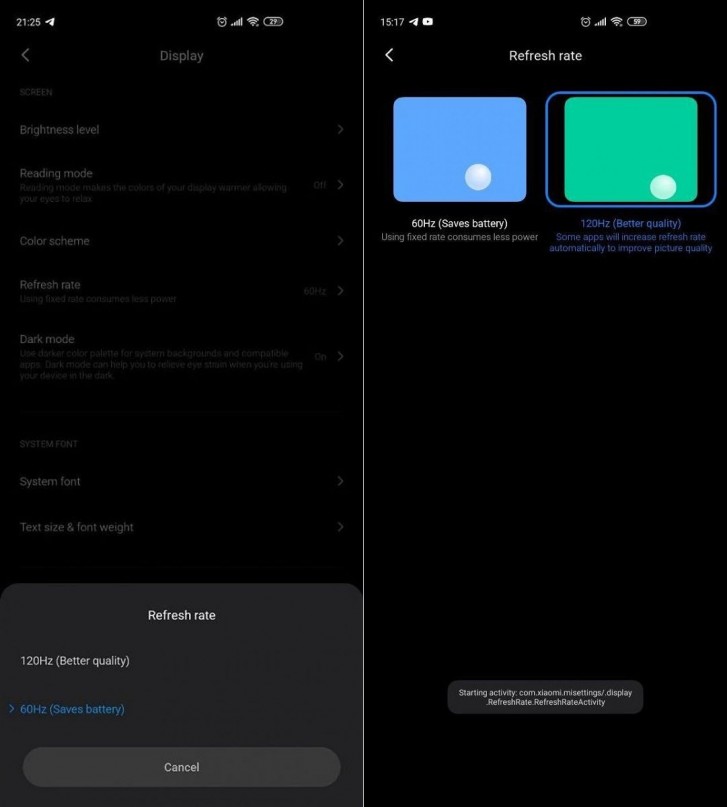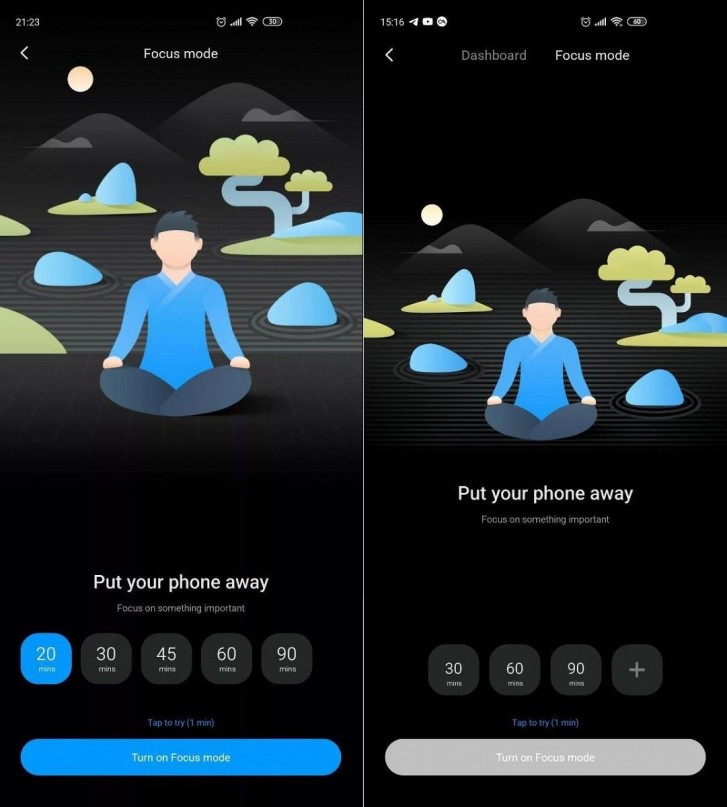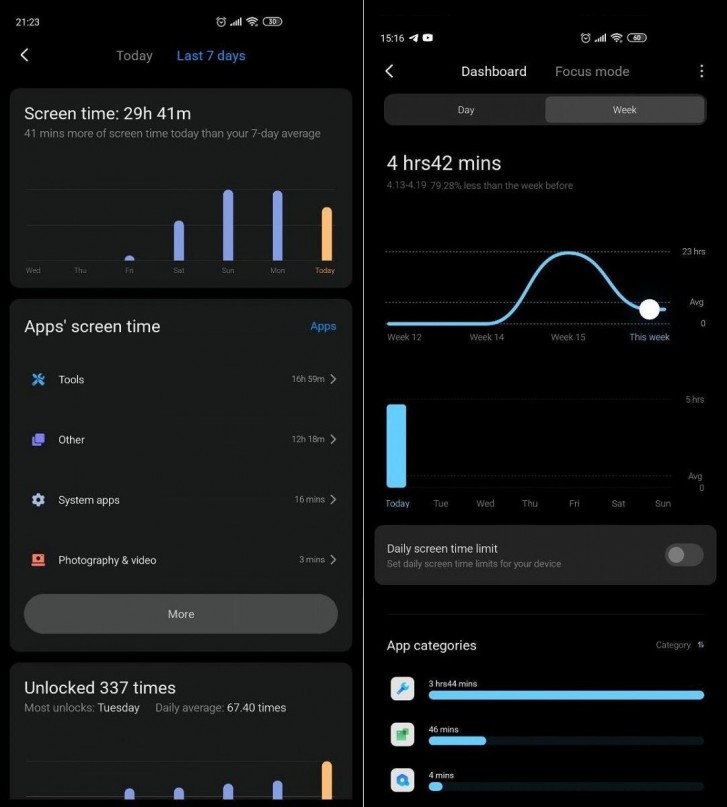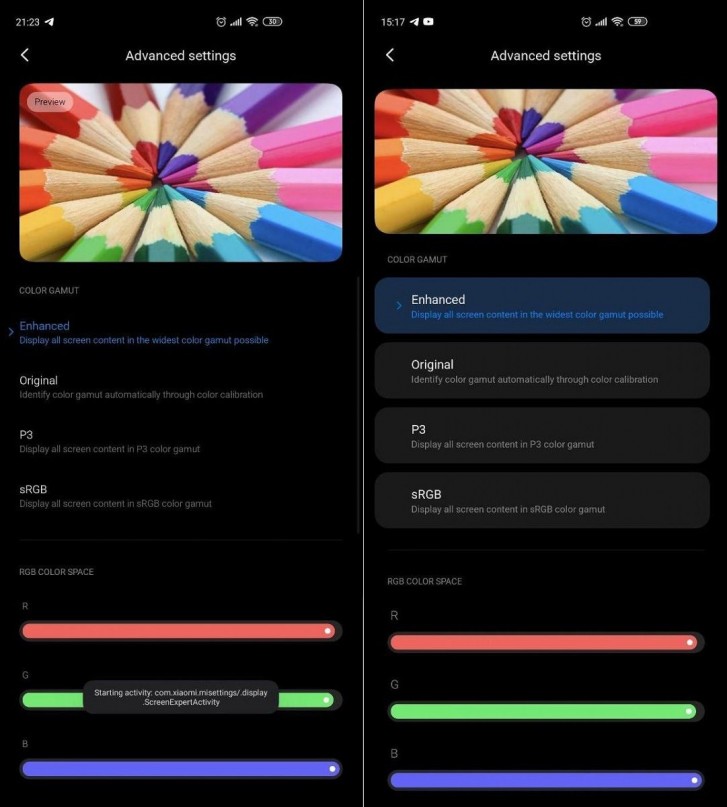 This is clearly a very early look at MIUI 12, which is expected to debut in Q3 of this year. Last month Xiaomi stopped the beta development of the current MIUI 11, which means that MIUI 12 beta development will be the focus from now on. so we should be hearing more about it in the coming weeks.
r
hope that xiaomi will update the refresh rate settings to 120hz for redmi note 9s/pro and pro max
K
Miui12 update mi note 7 pro release date in India
y
MIUI (11) is great if you: 1. remove bloat through adb. 2. use a third party launcher like i did on any other android phone. Mi 10 sound is great to me with a decent usb-c to 3.5 adapter with 32-bit dac, even better than my previous "qu...