We've seen this movie before - a Xiaomi Redmi Note on top of our weekly Top 10 trending chart for weeks on end. Now it's the Mediatek version of the Redmi Note 4 that's been holding the crown for three weeks in a row. The Snapdragon version is in here too, only in 9th spot. The previous model hasn't fallen off the chart either - the Redmi Note 3 is in 6th this week.
Returning to the podium, we see that the Samsung Galaxy J7 Prime has reclaimed its second spot, which the Nokia 6 occupied for a couple of weeks. The 6 itself is in 3rd.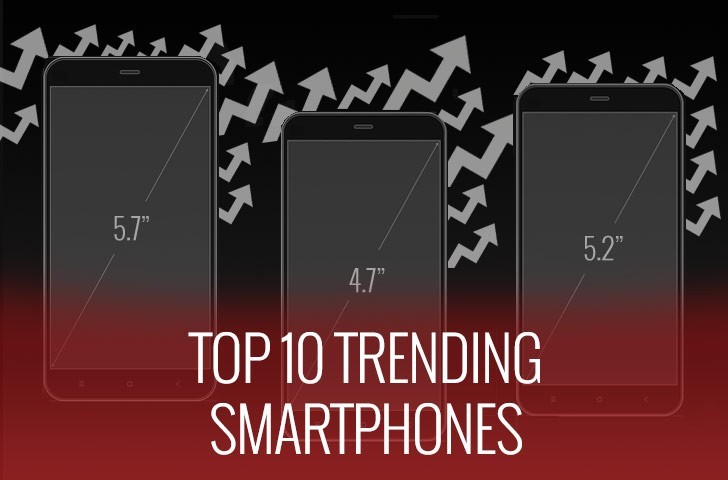 We have a couple of new entries this week, both coming from Samsung. One is the Galaxy A5 (2017) - the fine premium midranger we reviewed recently joins the chart in number 8.
The other newcomer, believe it or not, is the Galaxy S8. Samsung's future flagship is not to be announced until March 29, and yet almost 2 months ahead of that it's already in 7th spot in our trending phones chart.
?
I don't understand why GSMArena is deleting my comments, please some feedback so we can talk about it. If you really want to lose one long-time reader, you will also delete this one
?
Second one isn't right, but I agree with first one
T
Will you be making an in-depth review for Vivo V5?