While the Realme GT is getting most of the attention, the company is working on other phones as well. One of them was recreated in 3D by @OnLeaks who has some details on what appears to be an affordable model. Unfortunately, the name of it is not yet known.
That teardrop notch on the front and the fingerprint reader on the back are sure signs that this is not a flagship. Perhaps not even a mid-ranger. The phone will have a 3.5mm jack and a microSD card slot, but that's all the info we have so far.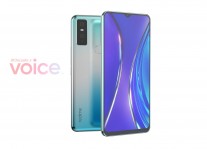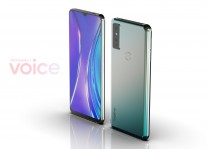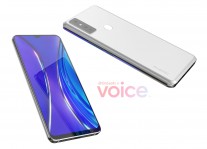 Renders of unknown Realme phone
The rear setup seems to feature three cameramodules, though one of them might turn out to be a sensor. This doesn't appear to be part of the Realme 8 series as that is teased with a square camera. Not a X9 by the looks of it either. And it's certainly not the GT.
This means it could be a new C-series model, but that's just a guess. The last we heard from the series was when the Realme C20 was announced in January.
s
when did a render ever look like the real thing? they never do, the bezels are non existent on renders then the official release comes out and they are thicker than an inbred american from Alabama.
R
Realme releasing way to many smartphones at the same time. I wish they just stuck to the (flagship-ish) X series and only 1 budget device.
S
The wallpaper on the screen resemebles the xt, so it might be realme x9 lite
ADVERTISEMENTS