The OnePlus 7T came out in two colors – Frosted Silver and Glacier Blue. There could have been a different color, Gold, but it didn't make it through the review process.
These images were shared by OnePlus designer Hao Ran. It's a pretty unique color, even among the various "golds" that have been released by other makers. It's brighter, more saturated than the Almond hue of the OnePlus 7 Pro.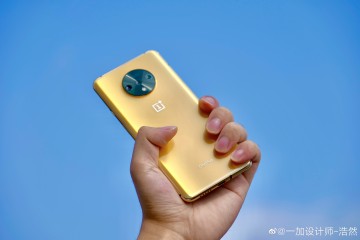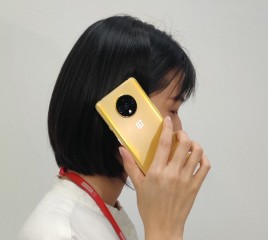 Unreleased Gold color option for the OnePlus 7T
This gold color is not the only one that didn't make the cut – according to Ran, the design team looked at "dozens" of colors before settling on the two we got at launch. OnePlus rarely releases new color options for existing models, so there's only a slim chance we'll get a Gold OnePlus 7T.
Still, why would the designer share this particular hue of all the dozens if they weren't at least considering adding it to their portfolio?
K
OP7T would be perfect...it not that stupid circle camera! WHYYY oneplus WHYYY
I
Iphone 11 Pro also has gold and since a long time, without limited production caps. Easily iPhone for me thx