Very good 16MP shooter
The Vivo Xplay5 Elite has a 16MP camera with a Sony IMX298 sensor behind a 6-element lens with an f/2.0 aperture. Phase detection autofocus comes standard with the IMX298, but there's no optical stabilization. There is a dual-tone dual-LED flash, though.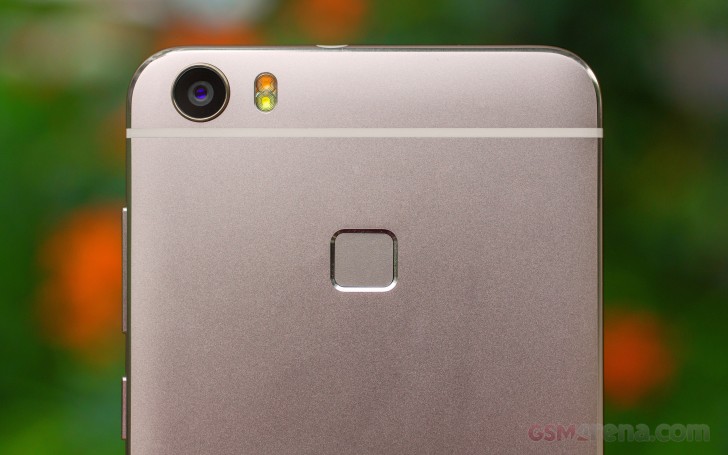 The simplistic camera app interface will be familiar to anyone who's picked up an iPhone and then consequently a lot of Chinese brand smartphones. Swiping left and right (or up and down in landscape orientation) switches between basic stills, beautification mode and video.
The separate video mode solves the age-old problem of the different coverage between photos and video when they share the same viewfinder - Vivo addressed that a while ago (X6 and V3Max come to mind), but it's still worth pointing out.
The flash toggle, front/rear camera switch and settings button complete the readily available controls. Readily available, but not too comfortable to get to single-handedly, as they require you to readjust your grip, and it's a bit more of an issue on the already somewhat awkward to handle dual-edge Xplay5.
You get the usual shooting modes like HDR, Panorama and Night. In terms of settings you're pretty limited, and for example you can only set a 4:3 or 16:9 aspect ratio, but not different resolutions for each.
Photo enthusiasts will be pleased to find a Pro mode, which gives you access to a lot of manual controls, including exposure compensation (in 1/3 increments), ISO sensitivity (all the way up to ISO3200), shutter speed (as long as 32s), white balance presets and manual focus.
There's also a number of grid and spiral overlays to assist you with framing, and if that's not enough, you also get a digital level. These are only available in the Pro mode though, which is a shooting mode itself. What that means is you can forget about shooting HDR, for example, with the level or grids on.
The Xplay5 Elite is capable of producing some seriously good photos. Packed with detail, with great contrast and colors a touch on the punchy side of accurate (green particularly tends to pop). Noise is present too, but well contained and non-intrusive. Autofocus is fast and dependable too.
If there's anything worth complaining about it's perhaps the limited dynamic range, an issue particularly visible in the shadows. Be prepared for a lot of black in there in high-contrast scenarios.
HDR mode does brighten up the shadows noticeably and produces even livelier colors, sometimes over the top. Detail isn't sacrificed either. You need to have stationary subjects as the multiple frames span a certain amount of time, and you're likely to end up with blurred cars, as in the first scenario below.
The panorama mode produces images with a vertical resolution of about 1800 pixels when shooting in portrait, and detail is about average. Stitching is very good, even nearby objects are nicely smoothed out.
The selfie camera on the Xplay5 Elite is an 8MP unit with an f/2.4 aperture lens. Its focus is fixed at arms length distance and in good light the camera resolves a lot of detail. It struggles to preserve the highlights in high-contrast scenes, but that's more or less par for the course with tiny sensor front cams.
We took the Vivo into the studio for some test chart shots and here's how it fared next to the Samsung Galaxy S7 edge and OnePlus 3. Of course, our tool allows you to compare it against any other smartphone that we've shot with.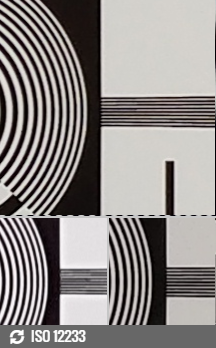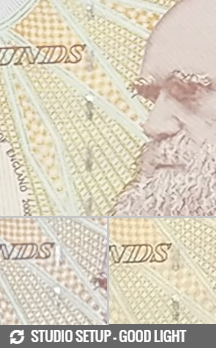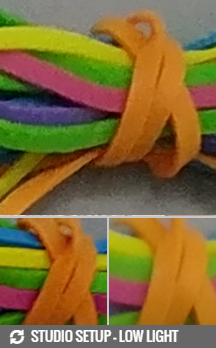 Vivo Xplay5 Elite in our photo compare tool
Great 4K video, mediocre 1080p output
The Vivo Xplay5 Elite records 2160p video at 30fps, as well as 1080p@fps, plus a bunch of lower resolutions. There's no 1080p@60fps mode, though, but there is a slow-motion (720p@120fps) mode, as well as a time-lapse mode in a choice of video resolutions, 4K included.
4K footage is encoded at almost 42Mbps, 1080p gets a comparatively high bitrate of 20Mbps, and audio is recorded in stereo, but at a rather low 96kbps.
2160p videos out of the Xplay5 Elite come out excellent with a high level of resolved detail. There is, however, quite a lot of noise too, especially in dark areas or in dim lighting, as Vivo's noise reduction algorithms have been geared to detail preservation. We're not ones to complain about such an approach, though.
If you're shooting a high-contrast scene, like our typical test scenario, you're likely to be less than thrilled with dynamic range. Shadows, in particular, tend to go pitch black, while overall the video is correctly exposed.
And while the noise issues we mentioned about 4K output apply equally well to 1080p videos, the good points don't translate here. FullHD videos are quite soft, and the level of detail is perhaps equal to 720p. The combination of great 4K footage, barely acceptable FullHD mode and vast 128GB of storage makes for only one logical choice then.
You can also download the untouched video samples: 2160p at 30fps (11s, 52.8MB), 1080p at 30fps (11s, 26.3MB).
You can also compare the Vivo Xplay5 Elite to any of the numerous phones and tablets we've tested, but we've pre-selected the Samsung Galaxy S7 edge and the OnePlus 3 below.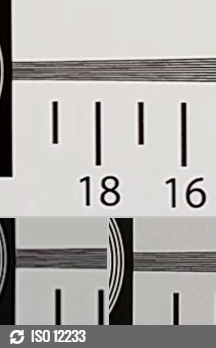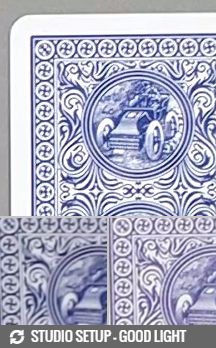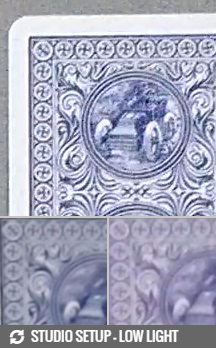 Vivo Xplay5 Elite in our video compare tool: 2160p