WeChat's parent company, Tencent, announced at a Two Sessions briefing in Beijing that the popular messaging and social media app WeChat has reached 1 billion accounts thanks to the spike in social media activity and messaging during this past Chinese New Year.
WeChat, is of course, China's most popular messaging app which offers some social media features, the ability to order food, hail a car, access bank services, file a police report, and even offers VoIP calling rates to landlines. The app has seen growth in Southeast Asia, the EU, and the United States, especially among Chinese immigrants who use the app to communicate with their families back home.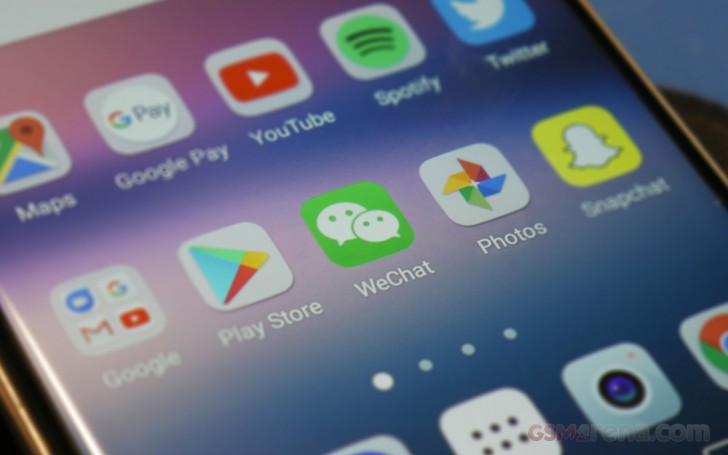 The number does indicate the number of active accounts, not necessarily the number of active people. Whatever the case may be, WeChat parent company's valuation might grow a lot if local Government of Guangdong's pilot program is successful. This pilot program would allow citizens to carry a virtual ID card within the WeChat app which would have as much validity as state-issued ID cards.
Chinese dominance is thanks to a few other messaging apps being censored or blocked altogether in China. Facebook-owned messaging app WhatsApp was completely blocked last year while LINE and Facebook remain censored by the Government. These blocked or censored apps use end-to-end encryption, which the Chinese government doesn't like.
?
YOu got that backwards. Dont you kids learn history where you are from? China AS like N.K,. they been moving away from that at an ever increasing speed. Go there, its not a closed whole where people cry in desperation over their lost freedom. Why do ...
?
Wow, whoooa there cowboy. WhatsApp is american??? It used rare in USA even after facebook bought it, but every person in India had it long before that. It was made sumwer in the former soviet union.
?
Youre wrong there, WeChat has for years been common in Asian democracies, and many westerners picked it up as well some 4-5 years ago but later it kinda died out in Europe. Still, you must have heard it before that it wasnt an all Chinese phenomena, ...