Fall is drawing closer and that can only mean one thing - new iPhones and the next addition to Samsung's coveted Note series are on the way. As was already established, both bear the "7" moniker. A lot is still a major mystery about the Galaxy Note7, but we are starting to slowly lift the curtain with news on new S Pen features and an ever-growing number of leaked benchmarks, albeit slightly conflicting ones. But probably best of all, traces of the 6-inch variant of the phablet have started popping up quite frequently.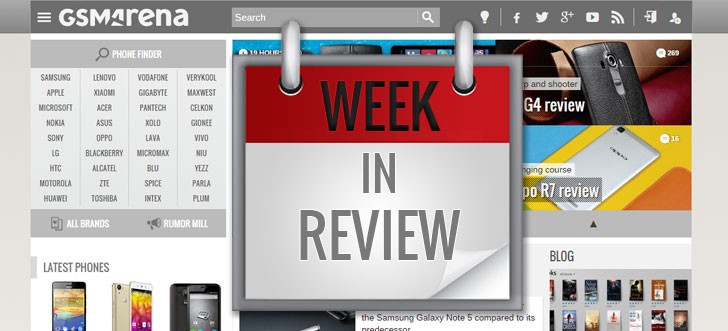 As for the iPhone 7, we are now hearing rumors of wireless charging and waterproofing - both quite viable, in the grand scheme of Samsung/Apple game. A set of leaked schematics might also offer an early warning and explanation as to why all your current iPhone accessories won't fit the iPhone 7. Cupertino has allegedly decided to make it narrower and shorter and just a hair thicker.
Xiaomi has also been soaking up the spotlight this week. Industry sources claim the Chinese giant is planning to out a $600 flagship-offer this year and going by other rumors, it might very well be the Mi 5s - a refreshed flagship with a dual-camera setup. The Mi Max has also been turning some heads, now with a new 2GB RAM, plus 16GB storage version for only $179.
In other news, what is said to be a future Nexus handset from HTC was spotted on Geekbench. Also, a few new devices were unveiled, notably the Sharp Aquos 507SH - the first Android One device in Japan. And then there are two new mid-range offers from LG - the X5 and X Skin.
D
Smart people would know that companies like xiaomi and oneplus are pushing other companies to do better But mostly the companies fail to improve Cough cough Apple Cough cough
D
When will Xiaomi branch out into other countries? As in Western markets
D
Did you just reply to yourself?