Xiaomi unveiled the Redmi Note 10 series for India and for the global market. The phones are mostly similar with a few notable changes, so you'll have to be careful when looking up information online about them.
And after you do your research and read reviews, will you buy one? And which one? Assuming the reviews are positive of course. Let's do a quick recap of what we're looking at.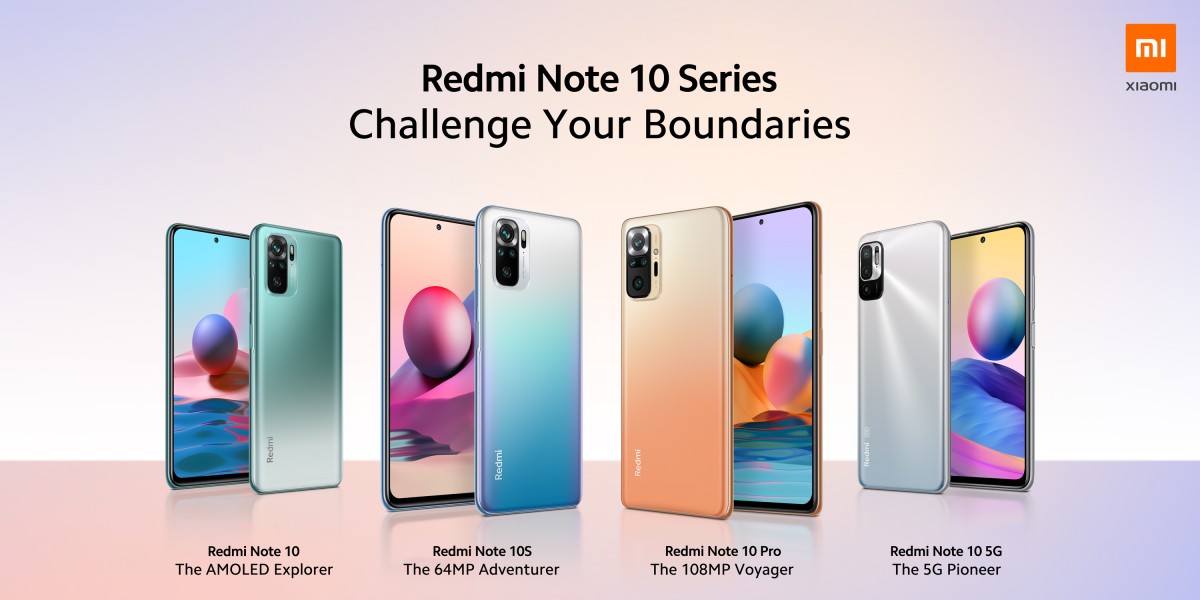 The Xiaomi Redmi Note 10 Pro has the best screen in the family, also the biggest – a 6.67" AMOLED panel with HDR10 support and 120Hz refresh rate. It has the best main camera too with a 108MP sensor, plus the best chipset, if you can call the Snapdragon 732G "best".
The Redmi Note 10 Pro will be available on Monday starting at $250 for a 6/64 GB phone. In India this is called the Redmi Note 10 Pro Max and other than the removal of NFC, it's the same phone. It will start at INR 19,000 for the same configuration when it becomes available on the March 18.
Before you vote, you should read our Redmi Note 10 Pro review. It's based on the global model, but the conclusions are valid for the India's Redmi Note 10 Pro Max as well (keeping in mind the lack of NFC). You can also watch our video review.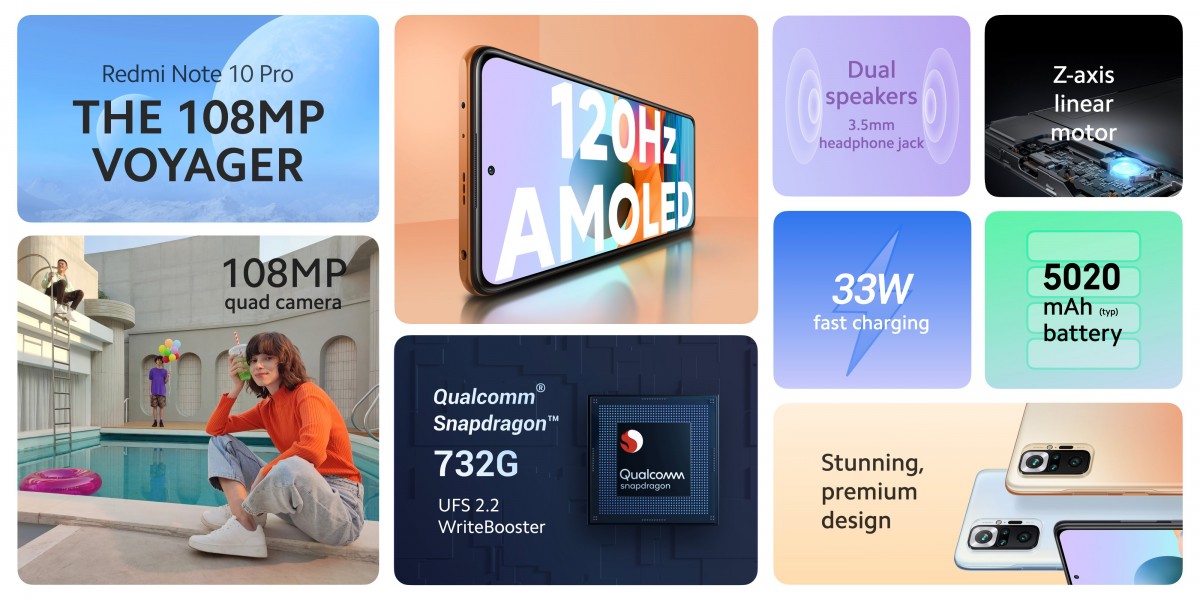 India is also getting a Redmi Note 10 Pro, but it's a Pro Max with a 64MP camera (same 6.67" 120Hz screen, same S732G chipset). This model will be available from March 17 for INR 16,000 (6/64 GB). Again, be careful when reading online about a "Redmi Note 10 Pro" as the global and Indian phones of that name have different cameras.
The global Redmi Note 10 and 10S have smaller 6.43" AMOLED screens with 60Hz refresh rate. The Note 10 is powered by a Snapdragon 678 chipset and has a 48MP main camera. Also launching on Monday this phone will cost $180 for a 4/64 GB configuration.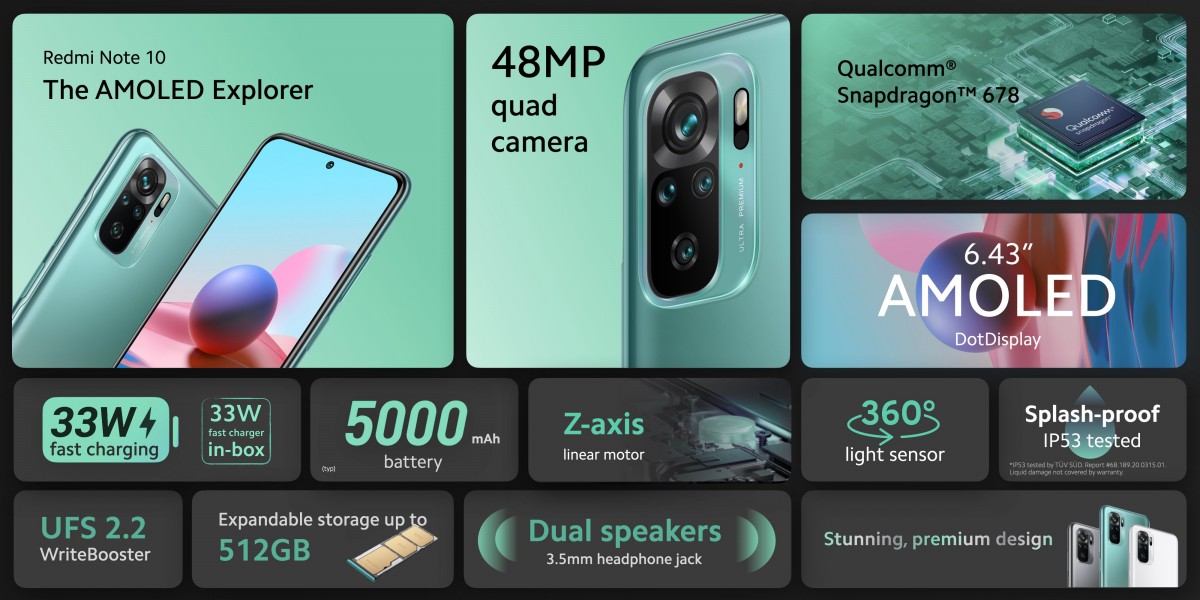 Surprisingly, the Redmi Note 10 in India is actually the same phone. It will start at INR 12,000 when it becomes available on March 16.
The global Redmi Note 10S switches over to a Helio G95 chipset. While that's a bit of a downgrade, the camera gets a slight upgrade to a 64MP sensor. This is enough to position it as the more premium model and it will cost $200 for a 6/64GB model. This one does not have an equivalent in India.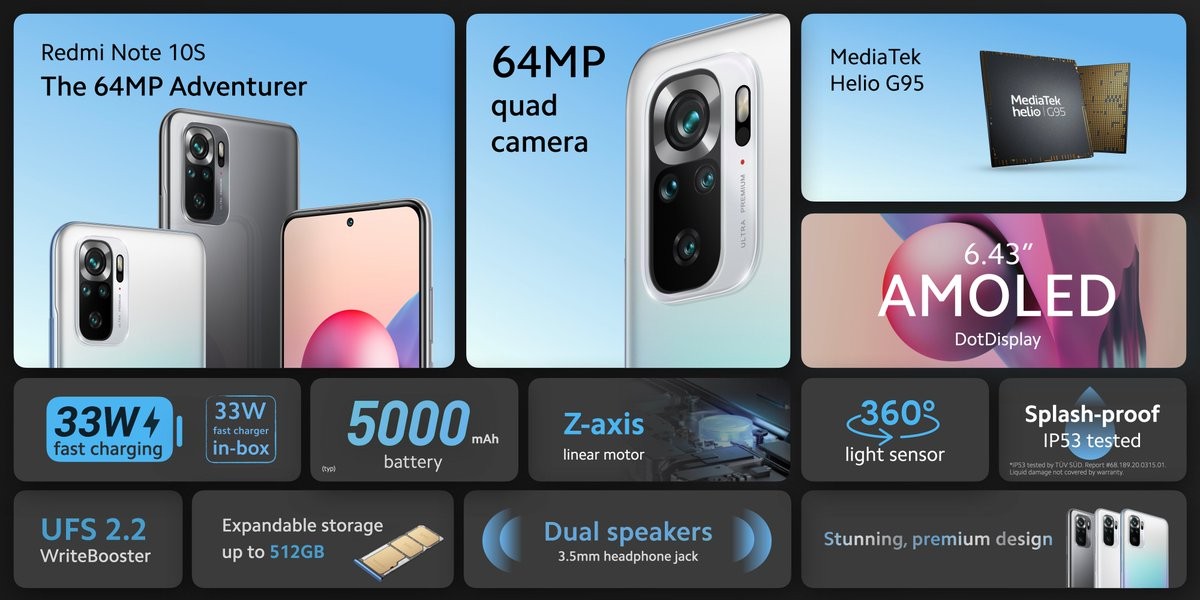 Still with us? Good because there's also the Redmi Note 10 5G. It prioritizes next-gen connectivity over the display, camera and even chipset performance – this one is powered by the Dimensity 700. The display switches to a 6.5" IPS LCD with 90Hz refresh rate and the main camera has a 48MP sensor.
Unlike its siblings, the 5G model does not have an 8MP ultrawide camera. Also, while all phones have a 5,000 mAh or so battery, the 4G models charge at 33W while the 5G one charges at only 18W.
The Redmi Note 10 5G will also start at $200 and will be available globally in April. It's not coming to India.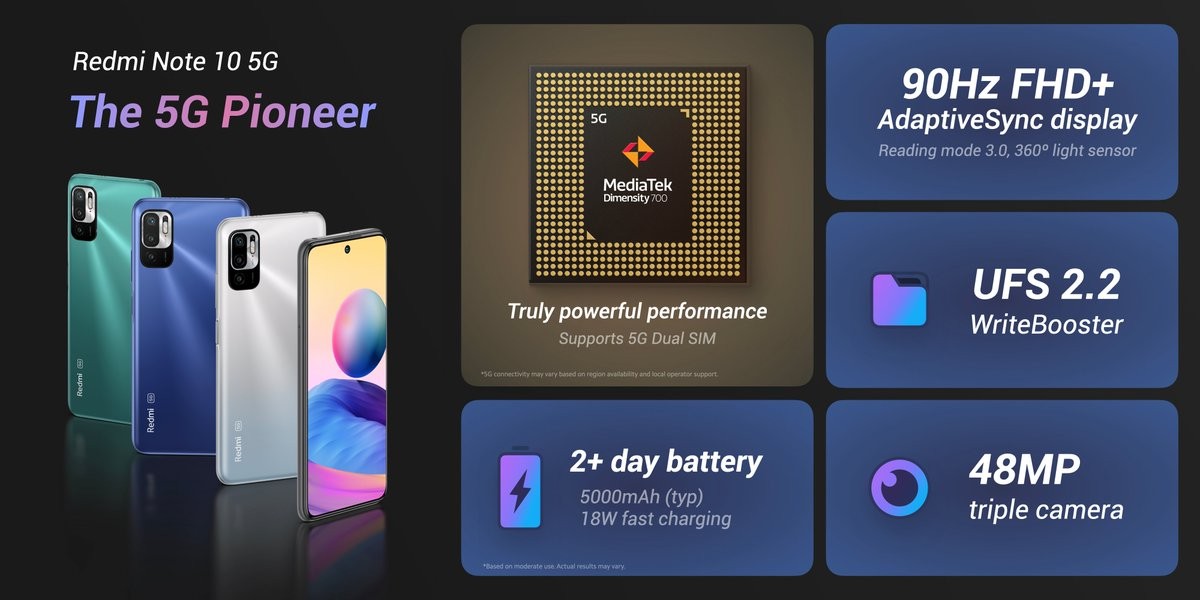 Okay, we have to split this up into two polls – one for the global market and one for India.
A
Well for example there are 10 Redmi 9 phones (without the Note addition), it's not exactly straightforward.
D
Maybe next year or season when price comes down ,as of now these are "premium" midrange chips....price would have gone above 350 $
ADVERTISEMENTS