Xiaomi held an event today where the company revealed the Redmi 5 and Redmi 5 Plus. But before the big stars, there were several announcements worthy of attention. The company announced 27.6 million smartphone shipments in the third quarter of 2017.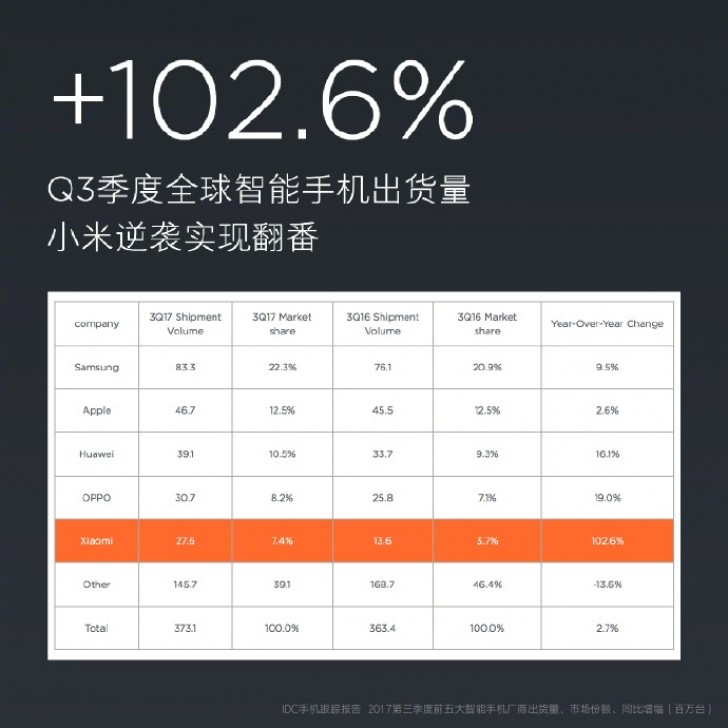 Xiaomi also quoted IDC to boast about their growth. The Chinese company achieved a huge 102.6% increase over Q3 2016. The market share also doubled from 3.7% to 7.4%, pushing vivo out of the Top 5.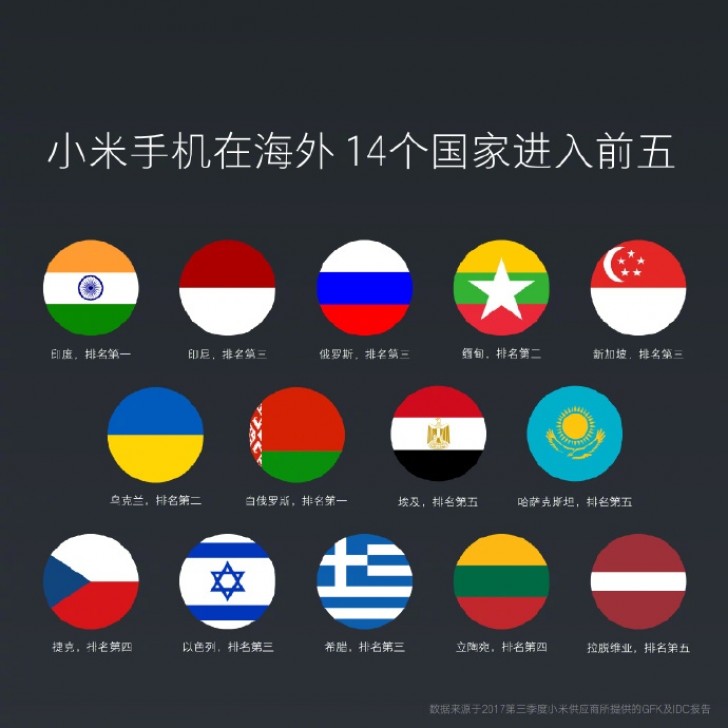 The company also showed its international success. Xiaomi is the top 5 manufacturer in 14 markets, including a tie for the top position in India. Other impressive countries are Indonesia, Malaysia, Russia, Egypt and four EU states.
S
I simply don't download dodgy apps. Facebook, Instagram and Whatsapp are enough for me, and if these aren't reputable apps - then I don't want to use a smartphone at all.
B
And if you use an android phone that comes from the UK or USA some of the apps you use and download where most people skip what the app is using could be spying on you. Like the one that for some reason needs to use you front camera. How comes you ar...
ADVERTISEMENTS