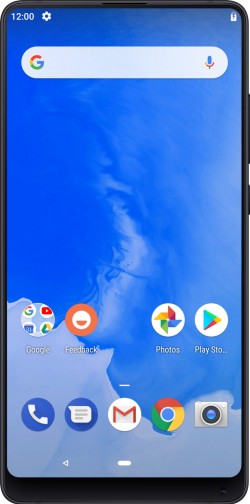 Today, Xiaomi proudly announces that its latest flagship device, the Mi Mix 2S, is part of the Android P Developer Preview program. Starting today, you can download the Android P preview that is built specifically to test on the Xiaomi Mi Mix 2S.
This work is thanks to Project Treble, which totally separated the Android ROM partition from the OEM's modifications, thus shortening the turnaround time for OTA updates. This developer preview has no trace of MIUI and is intended for developers to test and develop apps for Android P. You can even simulate a notch in the display if you wanted to test what your app would look like with this dreaded design feature.
Xiaomi today announced its participation in the Android P Developer Preview program. This provides developers and early adopters a chance to experience the latest Android release on Mi MIX 2S, allowing them to try out the latest features, and test apps they have developed, ensuring that they work on the upcoming Android P.
If you have a Xiaomi Mi Mix 2S (any variant), you can head to http://www.mi.com/en/androidppreview/ and download the preview. It weighs in at about 1.4GB and you'll need to flash it via fastboot. We don't recommend you use this build as a daily driver, as Xiaomi mentions several issues with the preview in its first build. We also don't recommend you try to flash this if you don't know what "fastboot" is.
Here are the known issues with the preview:
Play Music crashes when trying to navigate to the music library
Video editor is unresponsive
UI issues for landscape
Phone hangs when trying to access voicemail
Voice search crashes in the Settings app
Inability to edit local video
Internet connection isn't shown in the status bar
Remember to back up data before trying the preview/Beta on any device. If/when you revert back to the public release, your data will be deleted.
Xiaomi has always been a strong supporter of giving its users: both enthusiasts and developers alike, the opportunity to prepare any device for flashing aftermarket ROMs or participate in Beta testing for its MIUI builds. Xiaomi has even gone as far as developing MIUI for non-Xiaomi smartphones.
The Mi Mix 2S is among the lower-cost devices eligible for the Android P developer preview. It will depend, however, on how easily you can find one. The phone is already available in China for about $520 and will be available soon in Xiaomi's other markets.
To learn more about Android P, check out the announcement post from earlier today.
A
Yah why mi should have trable it already androidbone with stock android os.
i
Mi A1 will get Oreo 8.1 soon and it will support Treble....