2x12MP the way the other big names do it
The Mi 8 comes with two cameras on its back - any fewer would be inadequate in modern times, of course. It's the same normal+telephoto 2x zoom configuration you could find on the Mi Mix 2S, itself an updated version of the one on the Mi 6 from last year.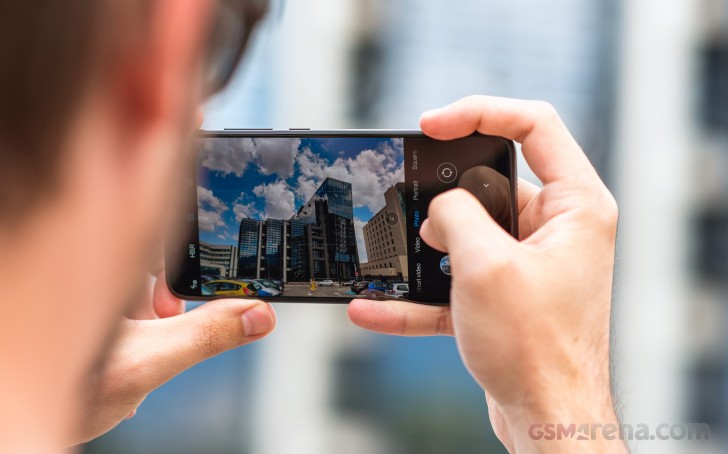 What that means is a primary 12MP shooter with 1.4µm pixels with dual pixel phase detection autofocus. The lens has an f/1.8 aperture and is stabilized. Not so for the telephoto optics, which sit in front of another 12MP sensor with 1.0µm pixels.
The camera has the modes arranged side by side for you to change by swiping left and right. Sadly, swiping up/down doesn't switch between front and rear camera - there's a button for that. A 1x/2x button toggles between the main and telephoto cameras. There are toggles for flash mode, HDR, and AI (sigh...), a set of filters and a hamburger shortcut to the settings.
A manual mode is at your disposal too, and in here you can adjust white balance (presets and light temperature), pick a shutter speed (1/1000s to 16s) and ISO (100-1600). You can also set your own focus (in 1-100 'units' between close-up and infinity) and there's focus peaking to help you with that. A 'lens' selector with 'wide' and 'tele' options has replaced the not-'manual'-enough 1x/2x button.
Image quality
Images from the main camera come out sharp and detailed, but we're seeing some noisy grain even at low ISOs. Colors are already nice and lively without engaging the AI camera, at which point things go a bit overboard in the saturation department.
Aside from this fact, the camera's dynamic range is quite good, with only the most challenging high-contrast scenes ending up with clipped highlights and black shadows.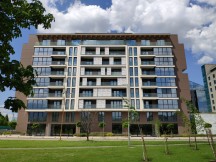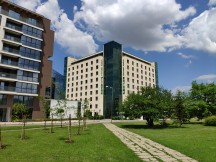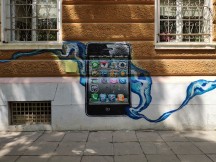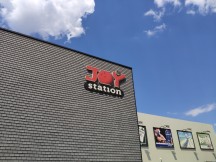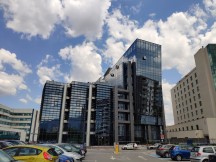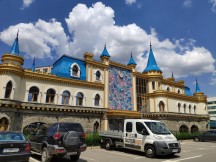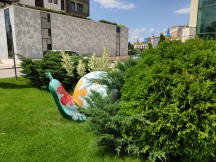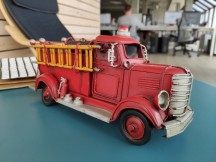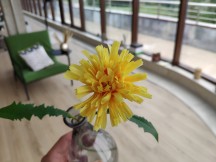 Camera samples, HDR off, AI off
Turning on the AI gives a boost in colors, as mentioned, and amps up the contrast too for some extra pop. The flipside is that you can generally expect to lose more detail in the extremes of the tonal range. Once again, as was the case on the recent Huaweis, you'd be wise to steer clear of AI unless, of course, you're a fan of the 'Instagram look' on all your photos.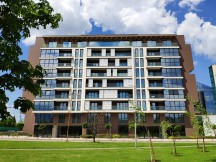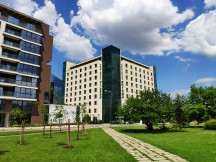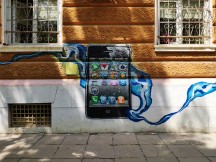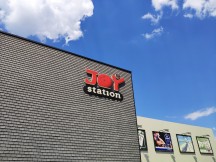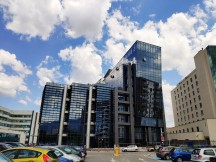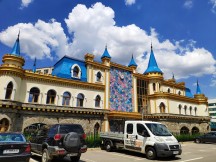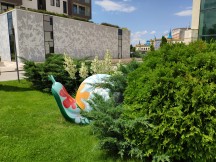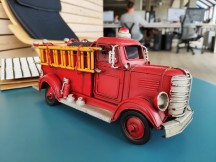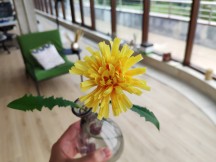 Camera samples, HDR off, AI on
The HDR mode isn't too keen to engage when set in Auto, so if you feel like you'd want the extra dynamic range, you'd better set it to On yourself. Another downside is that the processing takes an extra second, which shouldn't be the case on a high-end phone in 2018.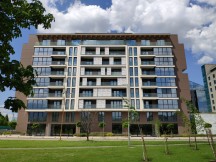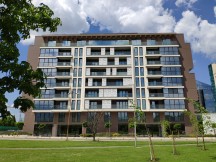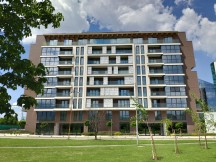 Camera samples: HDR off • HDR Auto • HDR On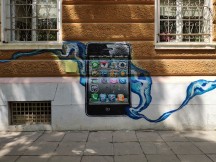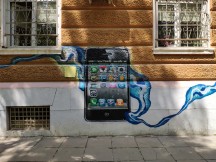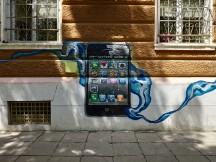 Camera samples: HDR off • HDR Auto • HDR On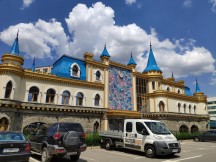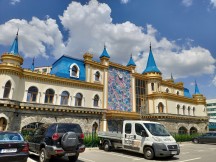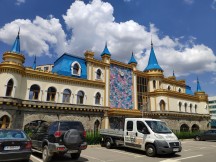 Camera samples: HDR off • HDR Auto • HDR On
The Mi 8's secondary camera is a proper telephoto one unlike the OnePlus 6's depth-only unit. And it takes some pretty good images too, provided there's plenty of light. Sharpness and detail are great, colors are similarly on point as with the main cam, and dynamic range is quite wide.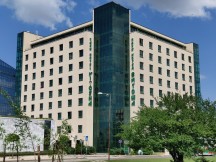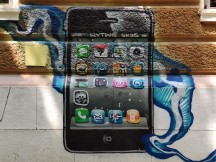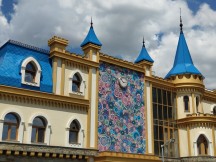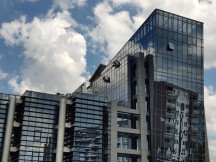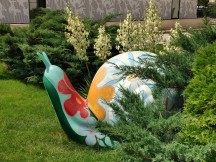 Camera samples, 2x zoom, HDR off, AI off
Of course, you can opt for the AI rendition of reality, with the same caveats as on the main cam.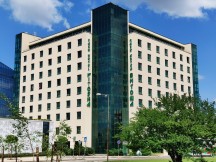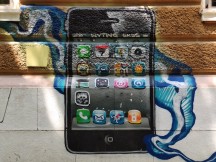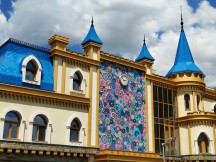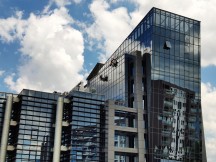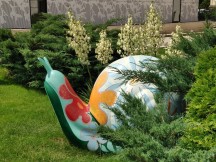 Camera samples, 2x zoom, HDR off, AI on
In low light the Mi 8 maintains an admirable performance delivering sharp (if noisy) photos with well-preserved colors. If you have the AI camera enabled, a night mode kicks in, though it doesn't quite achieve the Huawei-style handheld long-exposure magic. The results between the modes really only differ in the color saturation, with AI meaning more of it.
When it comes to the tele camera the Mi 8 does actually use it in the dark. You can't expect miracles from ISO25600 on a tiny sensor, but the images are usable and we appreciate the honest approach.
Once you're done looking at our real-life samples, be sure to check out how the Mi 8 renders are test posters in the studio. We've picked the OnePlus 6 and Honor 10 to get your comparisons started, but you can change them with a just a few clicks.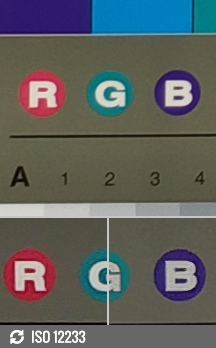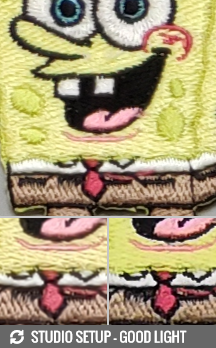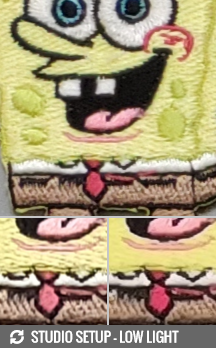 Xiaomi Mi 8 against the OnePlus 6 and the Honor 10 in our Photo compare tool
Portraits
Portraits taken with the rear camera of the Mi 8 vary from good to meh, depending on the light conditions. The thing is, since they're taken with the tele camera and the tele camera has smaller pixels and narrower aperture, the Mi 8 struggles a bit with portraits in low light. That's not really exclusive to it, though, so all is well.
In fact, when the light is right, and you take several shots just in case, the portraits turn out quite well, with excellent subject separation and convincing faux blur.
You can use the portrait mode to isolate non-human subjects, and the Mi 8 does a decent job here as well, as long as the subject is well defined. Sadly, we retired our aloe plant, so here's a scene with some sticks instead.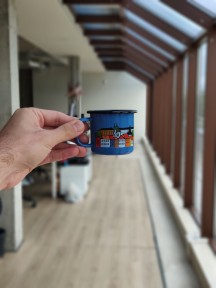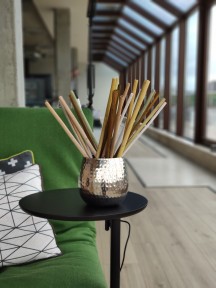 Portrait mode, non-human subjects
Selfies
The Mi 8 has a 20MP selfie camera with an f/2.0 aperture and fixed focus. Just don't be fooled by the 1.8µm pixel size mentioned in promo material - that's the effective size with the 4-in-1 binning in action, and guess what - 20MP/4=5MP. In any case we didn't find it to be of any practical benefit. In good light, on the other hand, it takes stunningly detailed photos with nice skin colors.
It can also take blurred background selfies and does it quite proficiently too, with just the single cam.
Video recording
The Mi 8 records video up to 4K, as any self-respecting flagship should. Most of them this year also offer 4K at 60fps, but the Mi 8 doesn't - just 4K/30fps. In fact, there isn't even a 1080p/60fps - again, just 1080p/30fps. You also can't record zoomed in videos. Well, technically you can zoom in with a pinch gesture, but even when you hit the 2x spot, it still won't switch to the tele camera, so that's a 'no' in our book.
The video bit rate is just shy of 42Mbps in 4K and 20Mbps in 1080p, while audio is recorded in stereo with a 192Kbps bit rate. That's when using the h.264 codec, though you do have the option to switch to the more efficient h.265.
It was either clouds or winds during the time we spent with the Mi 8, so we picked the lesser evil and shot the samples in a somewhat sunny if more than a little breezy weather. That is to say, we apologize for the shaky footage.
We found 4K videos sharp and detailed, though not class-leading when you stare on a pixel level. Noise wasn't an issue either. Contrast is excellent and color rendition is pleasantly vivid, without being over the top. 1080p capture is also quite good, and this is one area, where the Mi 8 could possibly outperform many competitors - all too often we've seen 1080p neglected.
There is electronic stabilization on top of the optical one and looking at the menus, it seems it should be available in 4K as well - the option doesn't get grayed out when you select 4K resolution. However, the shaky footage and the same coverage with the toggle in the off and on positions points to no EIS in 4K so we'd assume it's only OIS in this case. Here's a sample.
The stabilized 1080p videos, on the other hand, are super smooth and we didn't observe issues like wobbling or inability to catch up when panning.
As usual, we're providing you with unedited short samples to download and examine. There's one shot in 2160p (10s, 52MB), as well as a 1080p one (10s, 25MB).
Finally, be sure to check out how the Mi 8's rendition of our studio charts compares to that of other phones we've tested.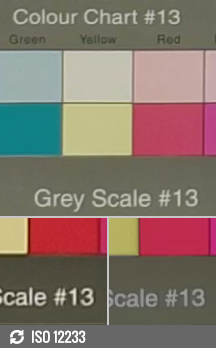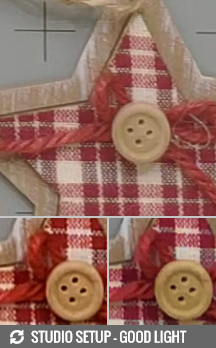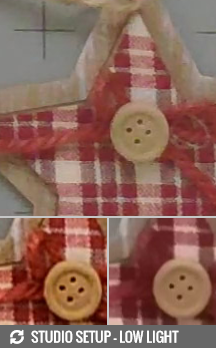 Xiaomi Mi 8 against the OnePlus 6 and the Honor 10 in our Video compare tool