We don't normally review televisions here at GSMArena. However, as we review most of the other products Xiaomi releases, it's hard not to look at and be fascinated by what the company has been doing in the television segment for the past couple of years.
In case you are not aware, much like the smartphone market, Xiaomi has pretty much disrupted TVs with its series of Mi TV models, which offer features and performance at a price that you couldn't even dream of a few years back and has caused other manufacturers to stand up and take notice.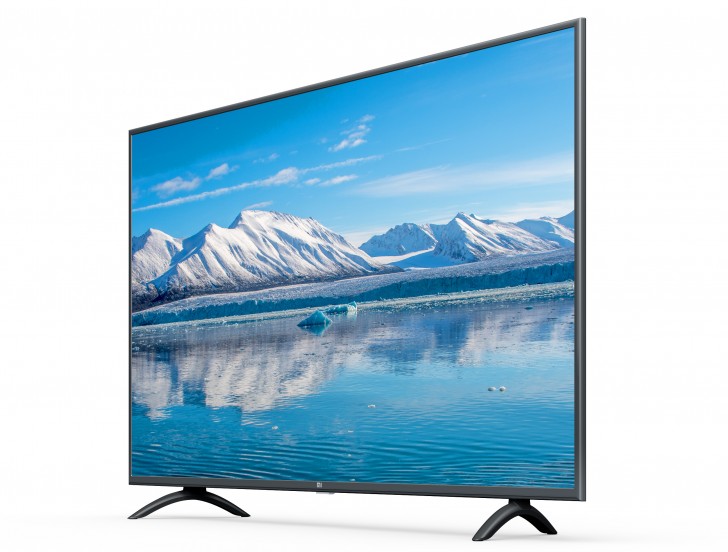 So when Xiaomi decided to send us its latest Mi LED TV 4X PRO 55 model (seriously, this thing just showed up one day), we had to set it up and see for ourselves what has gotten everybody falling over themselves to recommend these to everyone on the market for an affordable new TV.
So here we have the new Mi LED TV 4X PRO 55, which henceforth I will just refer to as the 4X PRO otherwise we will be here all day. It's a cheaper version of the company's flagship Mi LED TV 4 PRO 55, which has a similar size and resolution but a much sleeker design. While the 4 PRO was already great value, the 4X PRO is even better as on paper it seems to have everything from the 4 PRO but in a slightly worse design and a lower price. A compromise most will happily accept.
So for INR 39,999 ($560), we have a 55-inch 4K HDR television running Android TV OS with built-in Chromecast support. If all that interests you, read on to find more.
Packaging
The 4X PRO packaging is basic. Usually, large televisions come in a box that can be slid up after unlatching it from the side and the TV is sitting in the base of the box. The 4X PRO comes in a standard box, where you have to slide out the TV out the top manually, either straight up or by tilting the box sideways. This makes it a two or even three person job, considering the size of the TV, and a super inconvenient process.
The packaging is also quite minimal. Alongside the TV, you find two of its plastic feet, a Bluetooth remote, screws for the feet, and a "user manual", which is just one leaflet. You don't even get batteries for the remote.
Setting up the TV after that was relatively easy. I went with the tabletop setup with the provided feet, which can be attached with the supplied screws. The TV has a power cable attached to the back. Once everything was plugged in, it was good to go.
Design
The 4X PRO has a fairly minimal design, to the point where there really isn't much to talk about. The design, or at least the part of the TV you see that isn't the panel, is just a thin gray bezel all around and the two feet, both of which are minimal and inoffensive. The bezels are not as thin as on the 4 PRO but they are still a fairly small part of the massive front surface of the front of the television and are barely noticeable.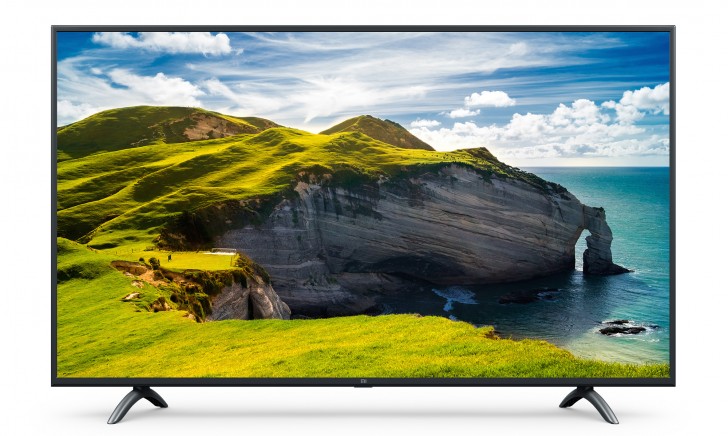 The feet go at the ends of either side and sit very close to the edge of the panel. This means you need a surface that is as wide as the TV itself to keep it on. You could alternatively invest in third-party stands that connect via the VESA mount on the back if you have a narrow table or just wall mount it.
Viewing from the side, the 4X PRO is obviously chunkier than the 4 PRO but not significantly so. If you wall mount it, it will still stick fairly close to the wall.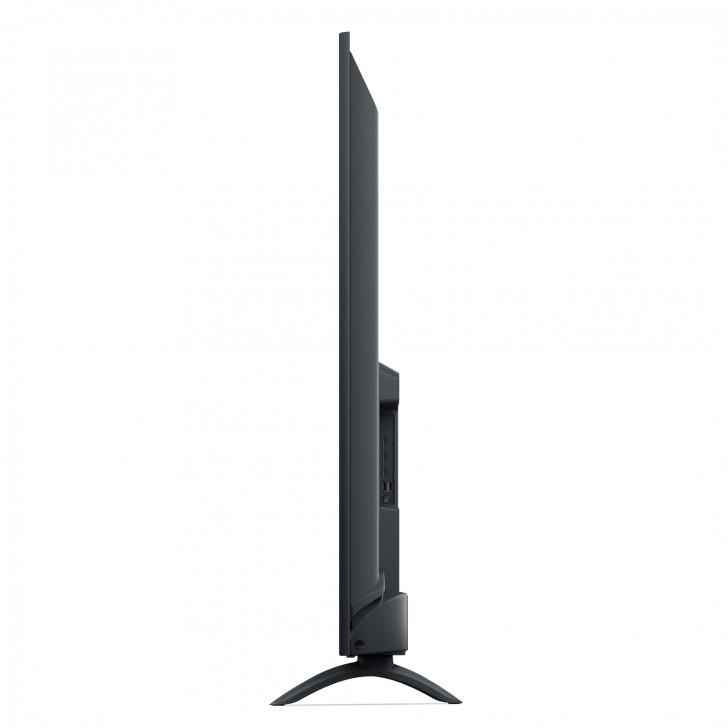 What's frustrating about the design of the 4X PRO is the positioning of the ports. The HDMI and USB ports are side-facing and point the right side of the TV. The other ports face down and are inside an alcove on the back near the center of the TV. The problem is, they are all fairly close to the middle of the TV, which in case of a 55-inch is a mile away from the side. This makes reaching the ports a herculean effort. Even the HDMI ports on the side are a full arm's length away, making plugging things in a challenging affair.
The ones pointing down inside the small alcove are damn near unreachable unless you are standing behind the TV. Whatever you have to connect there requires you either plugging in before the TV goes up on the wall or removing it from wherever it is to plug in. This TV almost necessitates a moving wall mount that allows you to pull the TV forward, at least if you foresee yourself accessing the back panel often.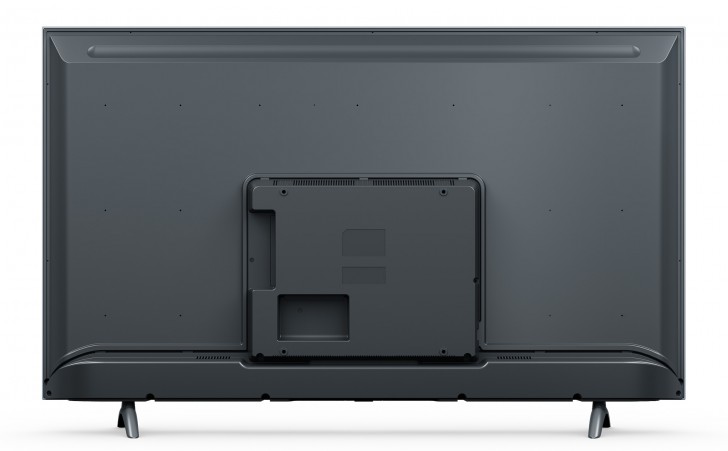 The display on the front is somewhat glossy and a fair bit reflective. This means when it's not on or when displaying a black screen in a reasonably lit room, you basically have a 55-inch dull mirror sitting in your living room.
The power button is placed underneath the TV right in the middle. There's also a red LED there that only briefly turns on when you press the button but then stays off. It's off when the TV is on and it's off when the TV is off. It basically fails at the one purpose it has, convey the power status of the TV when it's off but plugged in. The TV also has no other buttons other than power, so if you lose the remote then, well, good luck.
The remote has its own set of quirks and features. It uses Bluetooth to communicate with the TV, although the TV itself does have an IR receiver so it can work with other remotes as well. The remote has 12 buttons on it, none of which are mute. To think Xiaomi put two home buttons on this thing but didn't feel people may want to mute the audio sometimes.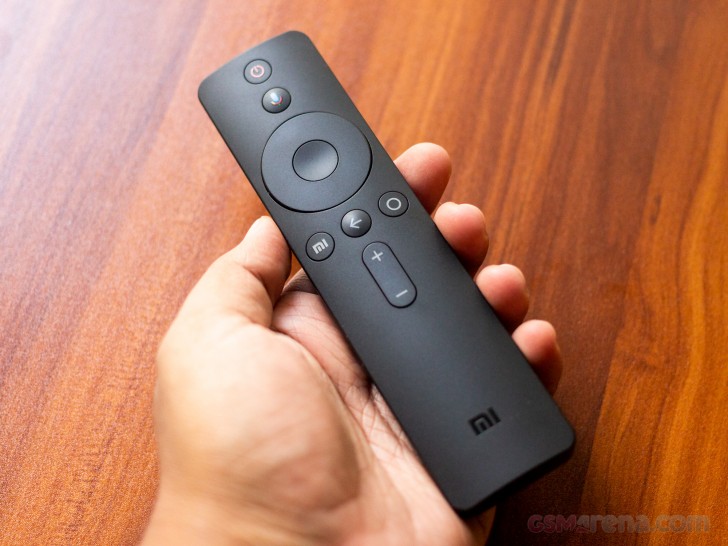 The two home buttons, in this case, are for Patchwall, Xiaomi's UI layer that has now been relegated to just a launcher, and the actual home screen of your Android TV interface. The buttons are all well-laid out and easy to use in the dark and there are no touch surfaces that you can trigger accidentally while picking up the remote. However, the design is annoyingly similar to the remotes of media players, such as Fire TV or NVIDIA Shield, so there's a lot of accidentally picking up the wrong remote that you will have to get used to.
Connectivity
The 4X PRO has a decent amount of connectivity, which includes 3x HDMI 2.0 ports, one of which supports HDMI ARC. The annoying part is that you have to enable HDMI 2.0 individually for each port from the settings. There's also composite RCA input, SPDIF coaxial output, Ethernet, 2x USB 2.0 and terrestrial TV antenna input.
Where it lacks is in audio output ports. While modern systems do use HDMI ARC and that is the best way to get uncompressed audio out of the system, older systems do still use optical TOSLINK connector and some even older still use the standard 3.5mm line out, none of which are present on the 4X PRO.
On the wireless front, TV also supports dual-band Wi-Fi and Bluetooth. You can pair Bluetooth headphones with the TV and it works as you'd expect.
Hardware and Software
The 4X PRO has a 55-inch, 3840x2160 panel capable of 10-bit color. There is no definitive panel type for this television and talking to Xiaomi led me to believe depending upon your luck, you could end up with either an IPS or a VA panel. The panel on our review unit was most definitely an IPS based on a few factors, including this macro view.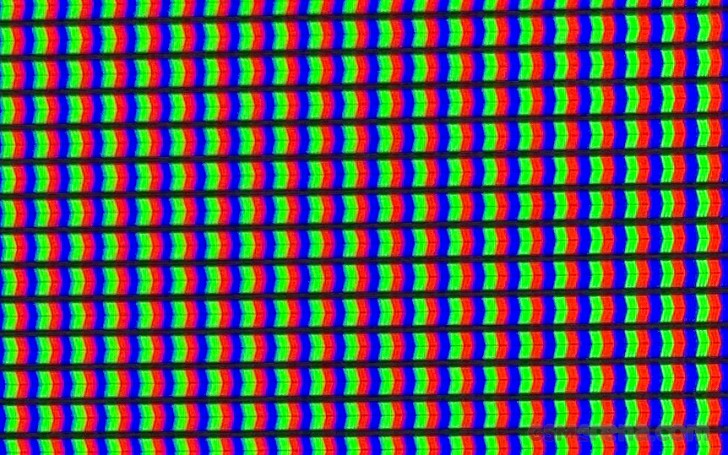 The panel is also capable of HDR, or to be specific, HDR10. There is no Dolby Vision or HDR10+ support.
In terms of audio, you get dual 10W speakers located on the bottom of the television that fire downwards.
The 4X PRO runs on an Amlogic chipset with a quad-core Cortex-A53 CPU and Mali-450 GPU. You also get 8GB of eMMC storage and 2GB memory.
The television is based on the Android TV platform, version 8.1 Oreo. While Pie has been announced and released for Android TV, it's not yet available here and there's no information on when it will be released.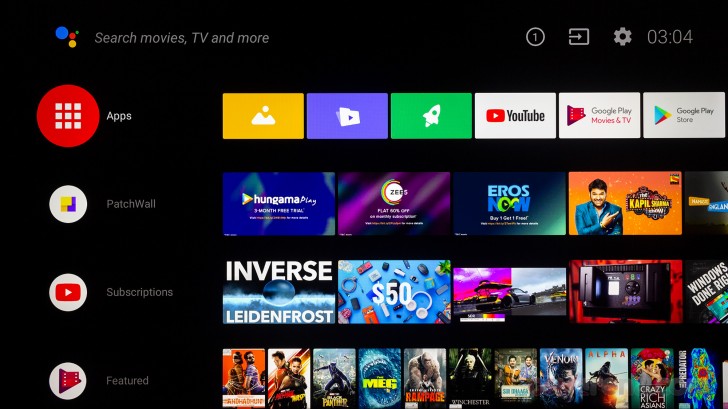 In terms of UI, the experience is very similar to most other Android TV-based televisions. It's clean and easy to use with some level of customizability, although not remotely as nice as the Apple TV UI. One bit of absurdity is that you can't access picture quality settings while within any of the apps but apart from that it's a relatively user-friendly system compared to what we used to have on TVs not too long ago.
There's also the Google Play Store that's available, which gives you access to some apps that you may want to install. After a look around the place, it becomes quickly apparent there's really not much here to download and that it's a mere shadow of the store that's available on smartphones.
The TV does come with some of the Google apps installed and a couple of apps for viewing images and videos but apart from that, there's little to no bloatware installed.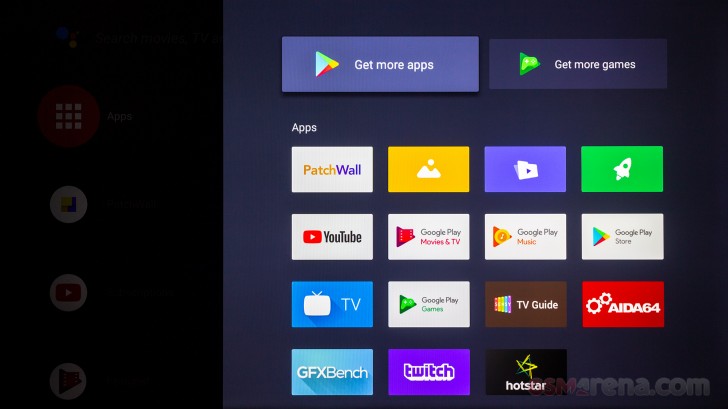 While trying to find some apps to install, two apps of note that were missing were Netflix and Amazon Prime Video. While Netflix does have an app for Android TV, it's not available to everyone and the television needs to be certified by Netflix to have the app. Amazon, meanwhile, has no app for the Android TV.
The 4X PRO also has built-in Chromecast functionality, that lets you cast any compatible app to the big screen. Unfortunately, while Netflix does support casting, I couldn't get it to work with this TV. The Netflix logo appears on screen, it tries in vain for a few minutes to try and stream the content, and then gives up and unceremoniously dumps you back on the home screen.
One last part of the software experience I want to talk about is Patchwall. While it was basically the entire UI when Xiaomi initially launched its televisions based on regular Android, Patchwall got relegated to just a launcher when the company switched over to proper Android TV. When you set up the TV, you now end up straight into the Android TV home screen. The TV notifies you about Patchwall every now and then but you can always ignore it. There's even a button on the remote dedicated to Patchwall but you can ignore that as well.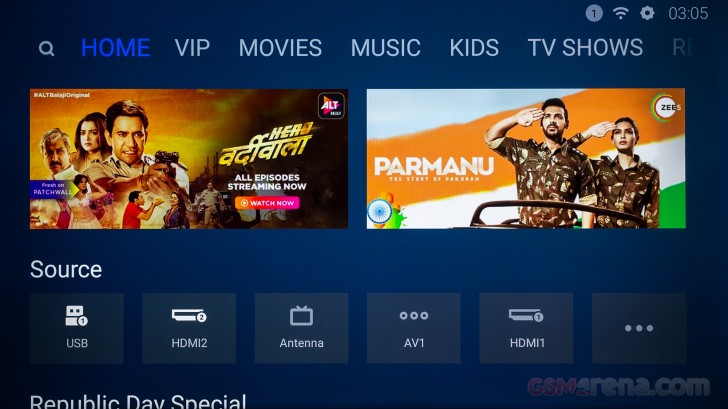 The reason I say this is because there is little to no reason to use Patchwall anymore. The UI is not all that well-designed and it's just littered with stuff from Xiaomi's content partners. I get it; it's how they manage to sell their TVs for so cheap and I haven't yet seen any ads or anything more offensive anywhere else within the UI. But I'd rather just plug in my own sources.
Performance
To test the television, I used a variety of sources, including Amazon Fire TV Stick 4K, Sony PlayStation 4, and a Windows 10 PC. Some of the testing was also done using files on an external storage media played on the TV itself as well as streaming done from within apps that come installed on the TV. Color testing was done using a DataColor Spyder 5 Elite and Calman 5 software.
Starting with the SDR performance, the initial impressions out of the box were underwhelming. The TV comes set with a ridiculously cool white point and the sharpness is turned up way too high. Making some minor changes in the settings improved things dramatically.
With minor adjustments, the SDR performance is pretty good and borderline impressive when you consider the price. Unfortunately, it's far from ideal and that became clear when the panel was tested for color accuracy.
Under Calman 5 color checker, the panel exhibited pretty large color inaccuracies, with an average deltaE of 4.4 and a maximum of 9.1. For context, a dE of 1 and below is considered ideal and 3 and above is when you start noticing the difference. The white point was also pretty cool even after it was adjusted.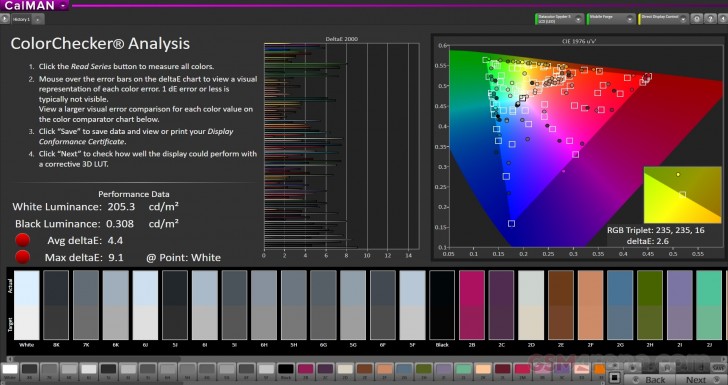 However, a bad out of the box calibration isn't something that's out of the ordinary but what's unfortunate is the absolutely barren picture settings menu that this TV comes with. While I do appreciate and applaud Xiaomi for leaving out nonsense features like motion interpolation, automatic contrast, saturation, etc. they also left out a whole lot of useful stuff. The picture settings consist of brightness, contrast, saturation, sharpness, and hue, along with a white balance setting that includes three presets (standard, warm, cool), a digital noise reduction feature and basic backlight dimming. There's no gamma control, no individual RGB controls, no black level control, and no fine-grained white balance control.
This means it's next to impossible to manually calibrate this television beyond the most basic adjustments. This is a shame because, with a custom color profile on a Windows PC, the color and gamma performance tightened up nicely but these settings stay on the PC and cannot be used with other sources. It's a shame Xiaomi isn't letting you get the best out of its panel.
Moving on to HDR performance, it became obvious after a few minutes of watching HDR content that this really isn't an HDR television and you're not even close to getting a proper HDR experience.
First of all, the peak brightness of the panel is quite low at around 210 nits, even for small 10% window. It's the same for SDR and HDR, which suggests no extra effort was taken to make this panel viable for HDR. On the other end of the spectrum, the panel also doesn't get particularly dark, with a measured black output of 0.3 nits. This is one of those times having a VA panel would have been ideal as IPS has way too high of a minimum brightness floor, which makes blacks just appear gray.
The 4X PRO also does not feature local dimming. There is just edge backlighting with no other active zones. There is a dimming feature that works across the entire panel but it's slow and makes the display even darker. Also, when seen in pitch darkness, the panel has a noticeable glow around the side edges.
The lack of proper brightness or contrast means HDR content looks no better than standard content. This is absolutely not an HDR television, regardless of what it says on the box.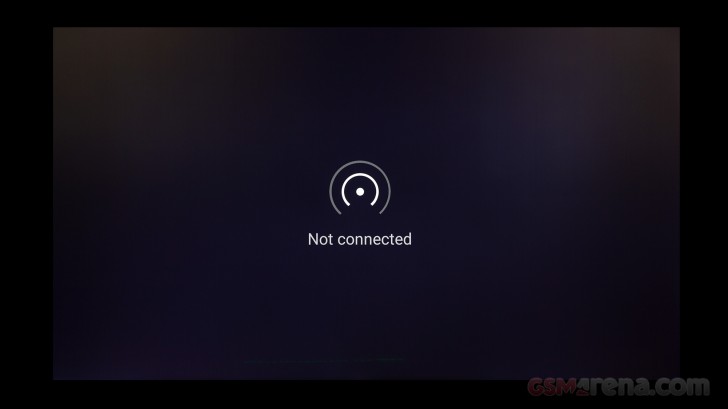 Dull IPS glow visible in dark environment
The response time of the display is adequate. Xiaomi claims 6.5ms but I didn't have any equipment at hand to test it. I also couldn't properly measure the input latency. The TV has a game mode but I didn't notice any difference between enabling or disabling it. Using some slow-motion capture footage, the two looked identical. This is fine as the input latency generally isn't bad and you can totally play some casual games on this TV without noticing any lag.
There was also no visible telecine judder. Even when watching content that didn't cause the panel to drop its frame rate, the motion was still relatively smooth. With some devices, such as a Blu-ray player, Apple TV or the Fire TV Stick 4K with Prime Video app, you can make the TV switch to 24p mode, which drops down the frame rate to 48Hz to match 24Hz content without causing frame time issues. This is naturally the best approach but not all apps or devices support this feature.
Posterization was an issue on some content, and it was particularly noticeable with compressed media. Unfortunately, the TV has no options in the menu to fix this.
The 4X PRO does a good job with upscaling non-native content. Watching 1080p was a good experience, with high-quality sources such as Blu-ray often looking indistinguishable from 4K from a distance. 720p is passable but beyond that, the image quality falls off a cliff and I would not recommend getting this or any other 4K TV if you cannot invest in proper, high-quality source material.
I also played some local content off a hard drive connected through the USB ports off the back and from apps that come built into the TV. The local content mostly played fine. The built-in video player is very basic, however, and you don't even get subtitles. The TV does support DTS audio codec, among most others, but there's no support for AC3. This does mean some of your videos will play without sound. As for the built-in apps, YouTube works well enough and you can play up to 4K60, however, there is no HDR support within the app for some reason.
In terms of audio quality, the two speakers at the bottom produce disappointing sound. The TV just begs for better audio and even a bargain basement soundbar — such as Xiaomi's own Mi Soundbar — will produce better sound. As mentioned earlier, the TV can only output audio via the coaxial SPDIF or HDMI ARC, so your options are limited.

The last thing I want to talk about here is UI performance. The TV doesn't ship with the most powerful chipset but the performance is acceptable. Navigating through the UI is reasonably quick and most of the time you are not left wanting for more performance. However, there are times when bringing up the menu causes the UI to slow down considerably and drop frames. This especially happened quite often when the TV was connected to the Windows 10 PC, which made the UI ridiculously choppy for some reason. But outside of that the TV mostly performs well enough to not be a concern.
Verdict
My first experience with a Xiaomi television was a bit anticlimactic. While the sticker price is tantalizing, it became quickly apparent that you pretty much get what you pay for, which is fair enough but we have come to expect more from Xiaomi at this point.
The image quality from the panel, in both SDR and HDR modes, is average at best, with the HDR performance being mediocre to the point where the TV doesn't even deserve to wear that badge. The sound is abysmal too and the TV in no shape or form is going to appeal to videophiles or enthusiasts.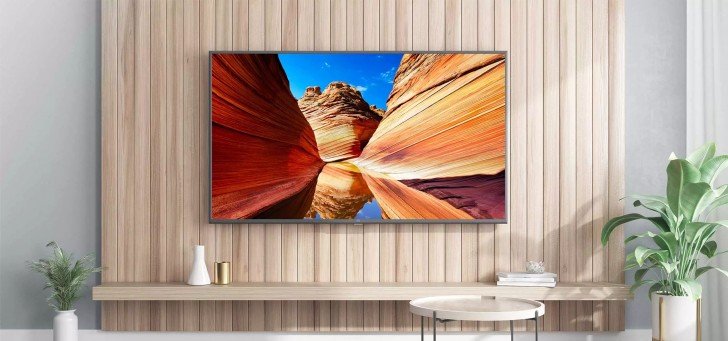 Having said that, it's really not meant for that audience. If you are one of those people, unfortunately for you, you are still looking at shelling out quite a lot of money for a high-quality OLED TV from Panasonic, LG or Sony. That's a different market altogether.
The Xiaomi, meanwhile, is meant for the non-demanding users who just want a large, possibly high-resolution television without having to sell their house to pay for it. My parents were genuinely impressed by it even before they heard the price and that's not a surprise; to the untrained eye, it does look beautiful, especially with its commanding 55-inch size that took up most of our living room.
I should also mention that Xiaomi could have done a lot worse here. There are several other brands on the market now that specialize in low-cost televisions and they are all patently rubbish. The 4X PRO, on the other hand, is quite good for casual watching and is substantially good quality than everything else that is available on the market at this price.
So despite its shortcomings, the 4X PRO is still recommended for someone on a low budget but wants to dabble in the 4K content that is rapidly proliferating the internet. Just promise me you won't watch standard definition cable TV on it.
V
"Amazon, meanwhile, has no app for the Android TV." This is only partly true. There is an app for Amazon Prime Video, though to be fair it seems mostly available for some Smart TVs. I'm not sure if Sony has it on it's TVs, but in any case there is ...
S
Go to settings -> input and select the relevant hdmi port (1,2 or 3). You'll see the computer display (or whatever you connected via the hdmi port) on your mi tv. Now press the centre button on the mi remote (DO NOT exit the selected hdmi input). ...