Battery Life
Within our brief testing, the battery life on the Redmi Note 5 Pro was just as impressive as we expected it to be. We consistently got around 8 hours of screen-on time with one full day of usage. Less demanding users will be able to make the phone last for two days but even if you wring the life out of it you can still expect it to last you an entire day with ease.
The charging experience was less stellar. The phone supports only Quick Charge 2.0 even though the chipset should theoretically support up to Quick Charge 4.0.
The phone also ships without a fast charger in the box. Even if you were to get a fast charger of your own, there are no advantages of doing so as in our testing, the charging times with a 10W standard charger and a 15W QC 3.0 charger were identical, with 30 minutes of charging giving you about 27% of charge and 60 minutes of charging giving 55% of charge.
A full charge from 0% takes about 2 hours 20 minutes. This is not a phone you charge in a hurry. The microUSB connector adds further insult to injury. It's high time manufacturers make the jump to USB-C for good.
Conclusion
In our week with the device, we were generally impressed with the Redmi Note 5 Pro. Xiaomi likes to call the Redmi Note series an 'all-rounder' and it has never been truer before. A quality display, an excellent performance from a new processor, fabulous cameras and the same incredible battery life, the new Redmi Note 5 Pro delivers on nearly every count. While the budget segment has always been about making compromises, we really don't see a lot that was sacrificed here in order to achieve these great results, which makes the highly competitive pricing even more outstanding.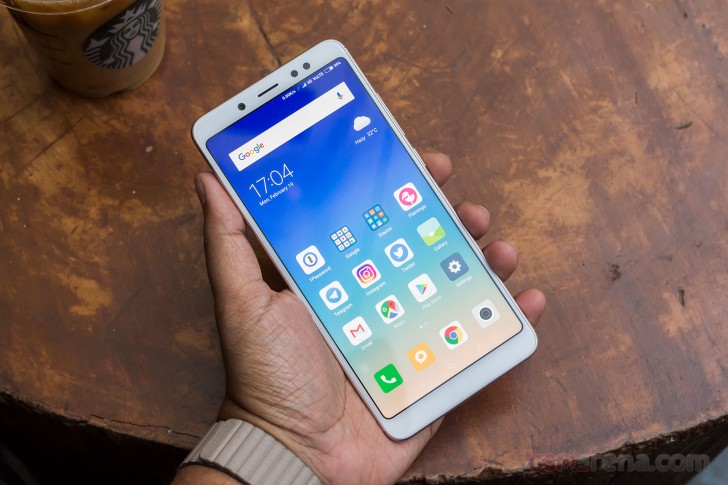 The only area we wish Xiaomi would improve is in software. MIUI was really cool back when Android looked like something you'll would find on an ATM today but it's not 2012 anymore and we don't even particularly like seeing the iOS UI on iPhones, let alone Android phones. The company needs to rethink its software design strategy and align itself with modern Android design guidelines, current industry trends as well as the tastes and expectations of users outside of China.
Apart from that, however, we didn't have much to complain about this phone. There will be a full review at some point but if you wanted a quick answer to whether or not you should buy this phone, then the answer is yes. If you bought a Redmi Note 4 last year, then you can probably skip this year but if you're still holding onto a Redmi Note 3 then this would be a good time to upgrade.
As for the competition, we like the look of the Honor 9 Lite but the Redmi Note 5 Pro has a leg up in some key areas such as camera and battery life and as such would be our pick of the two. What we would personally like to see is an Android One version of this phone, but we wouldn't be holding our breath for that.