Final words
You don't need two sequels to tell you how good the original Xiaomi Redmi 3 was. Yet, a Pro version and a 3s being launched within months of the base model are building on a solid base and will let Xiaomi continue to make good money off a solid yet very affordable midrange package.
Other than the memory upgrade, a fingerprint scanner and a touched-up exterior should be enough to warrant the Pro moniker. We won't argue with Xiaomi on that one considering the already great build and finish, solid battery life, reasonable screen and chipset quality of the original.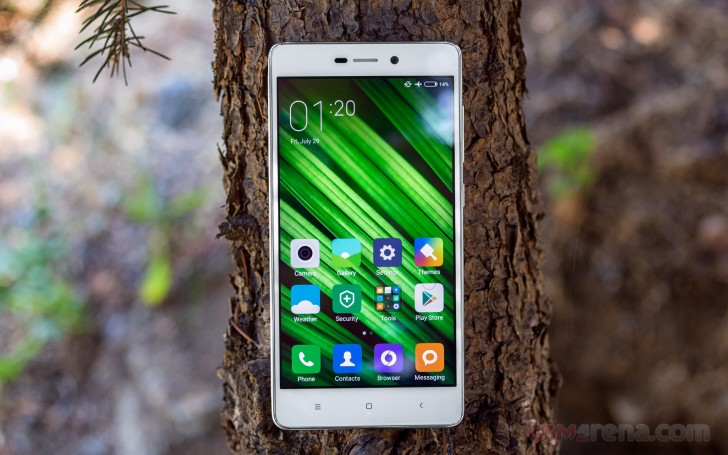 The Redmi 3 Pro has the same chipset as its predecessor but 3GB of RAM improves its multi-tasking capabilities and you get double the storage for apps and multimedia. The always-on fingerprint scanner is good enough, while the lightweight and highly-customizable MIUI is among the better launchers on the market.
For the bargain price Xiaomi is charging for the Redmi 3 Pro you'll be getting quite a robust smartphone of great build quality, respectable battery life, pleasant user experience and quality imaging. Here go our review highlights.
Xiaomi Redmi 3 Pro key test findings:
Build quality is top-notch; the metal shell looks great;
The display is quite good with high maximum brightness level of 560 nits and high contrast; has average color accuracy and outdoor visibility;
Battery life is excellent with an endurance rating of 104h;
Rich wireless and wired connectivity options including an IR blaster and FM radio;
MIUI 7 is a clean and light Android Lollipop launcher but with rich customization options and system tools.
The Snapdragon 616 chipset is doing alright and has plenty of power for the 720p screen resolution. The GPU is not that great though.
Audio quality is excellent with an external amplifier and certainly better than you would expect with the headphones in. The loudspeaker loudness is good.
Camera photos are good, with above average resolved detail and dynamic range, good HDR photos.
The 1080p video samples are OK but not impressive.
We can say it straight, the Xiaomi Redmi 3 Pro is among the best options in its price bracket. It has everything we'd want in a midrange 5-incher and beyond. Sure, if you like to save some and yet get the same experience, you may want to try the original Redmi 3. If the Redmi 3s is instead available where you are, it's a virtually identical package with a less powerful but more recent CPU and a slightly better GPU for pretty much the same cash.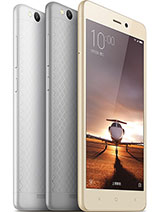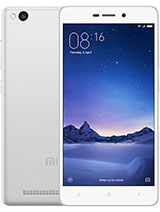 Xiaomi Redmi 3 • Xiaomi Redmi 3s
There's a growing number of competitors out there fighting for a chance, with rich features at a bargain price. The Meizu m3 is one of the biggest Redmi 3 rivals. It's also an all-metal device, with a 5" display, comparable processing power and camera capabilities. It doesn't have the same battery backup, but if you prefer Flyme over MIUI, you may want to check it out.
There is the Lenovo's Vibe K5 too with pretty much the same purpose as the Redmi 3 and m3. It's a 5" midranger and it packs pretty much the same hardware as the Redmi 3 Pro, except for the storage and battery juice. And no, it features no fingerprint scanner.
Speaking of, it's near impossible to get one from an established brand either for this amount of cash. The Sony Xperia E5 for one will cost you a little more already, and other than the fingerprint unlock you'll lose the premium design, the big battery, and the high amount of RAM and storage.
The Oppo F1 may have been replaced with two new models already, but this doesn't make it any less attractive as an alternative to the Redmi 3 Pro. Oppo's all-metal phone is a very beautiful 5-incher, it runs on the same Snapdragon 616 chip, and features similar camera setup. Its battery is less impressive and no fingerprint scanner, but you may like the premium design and feeling the F1 has employed.
Then there is the LeEco Le 1s which has a bigger and higher-res display, and even more powerful hardware. The Le 1s is very popular in China, but this is also the phone's undoing - the scarce availability outside its homeland. The Redmi Note 3 (MediaTek flavor) is pretty much the same as the Le 1s, but it has MIUI onboard and wider availability, so there is your bigger Redmi 3 right there if you need it.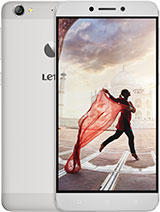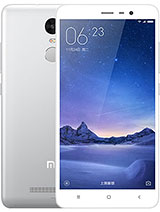 LeEco Le 1s • Xiaomi Redmi Note 3 (MediaTek)
You can get this but you'll have to give up on that... It's a thing you always need to deal with but it plays out great in the Redmi 3 Pro's favor. This midranger has specs that are hard to beat at a price that will make you laugh and cry. It's just doing what Xiaomi does best - tempt users and infuriate big-name brands in equal measures.
Special thanks to HonorBuy for providing the review unit.