Camera
Just like its other siblings from the Redmi 4 line, the Redmi 4a has a 13MP snapper. It is positioned behind the same f/2.2 lens - still a downgrade over the previous Redmi 3 generation. However, unfortunately, the similarities end there. In its quest for cost reduction, Xiaomi axed a couple of extras from the camera department as well.
For one, the Redmi 4a lacks the phase detection autofocus of its sibling. Focusing speed is not as fast, and we often experienced focus hunting. The algorithm isn't terribly accurate either, often resulting in some blurry photos and videos. Still, with some extra attentiveness, you can spot and correct such issues one the go while shooting.
The manual mode is particularly handy for such tasks. The Redmi 4a has quite a few interesting modes and filters at its disposal, considering its entry-level nature.
This surprising abundance of options continues in the settings menu. Photos and videos get their own set of options. Highlights include Contrast, Saturation and Sharpness adjustments for stills, as well as face detection and Xiaomi's fun age and gender recognition algorithm. Video recording only has a Time lapse mode as an extra. Still, it is surprisingly customizable, so we can't complain too much.
The Redmi 4a captures stills with a maximum resolution of 4160 x 3120 pixels. These are surprisingly good quality - about identical to that of the rest of the Redmi 4 line. Detail is pretty high in the center of the frame, although the samples don't hold up to pixel-peeping. Frankly, at this price point, they aren't really expected to.
Sharpness is also good near the center, but quickly drops off as you approach the edges. Dynamic range is quite good, but the photos do seem a little underexposed.
HDR produces surprisingly pleasant results. However, just like focus, it is unreliable as far as consistency goes. Still, given the right conditions, it is great to have close at hand.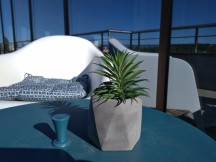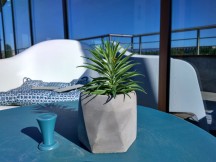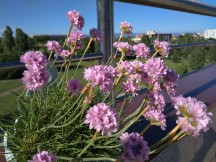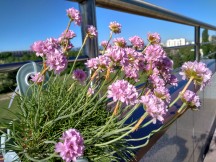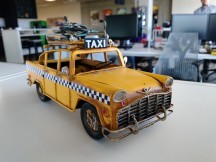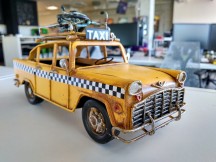 HDR OFF • HDR ON • HDR OFF • HDR ON • HDR OFF • HDR ON
And just to mention this again - it is annoyingly easy to miss focus with the Redmi 4a. The following pair of stills are the best we could salvage out of a pool of 10+ shots of the same scene.
If you are interested in some additional pixel-level evaluation, our photo compare tool and extensive database of sample shots has you covered.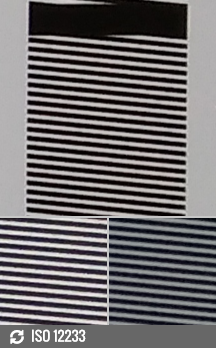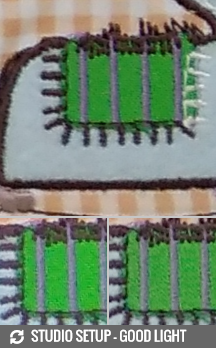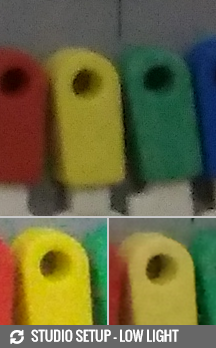 Xiaomi Redmi 4a in our photo compare tool
Panoramas on the Redmi 4a are quite decent. They offer roughly about as much detail as stills and show few noticeable stitching defects.


Xiaomi Redmi 4a panorama sample
Here are a few photos taken with the 5MP selfie camera as well. They are about what you would expect from such a small shooter - soft and rather low in detail.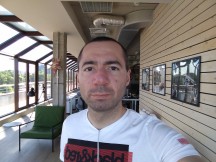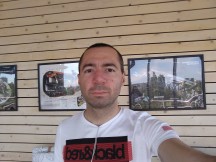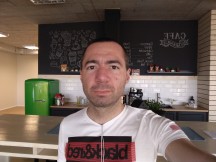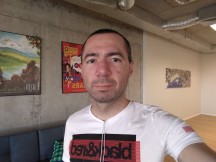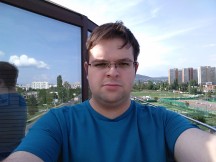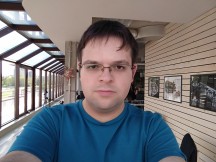 Xiaomi Redmi 4a selfie samples
The Xiaomi Redmi 4a can capture video in up to 1080p resolution at 30 fps - not a bad achievement for the Snapdragon 425 chip. To be fair, however, frame rates are far from stable. Under good lighting conditions, they hover at around 28 to 29. Lowering the lights a little bit often left us with numbers in the low '20'-s. On the other hand, bitrate holds surprisingly stable at 20 Mbps. The recorded audio is stereo - it uses an AAC codec with 96 Kbps bitrate and 48 KHz sampling.
We can't praise the Redmi 4a video samples regarding detail or dynamic range. Still, if you approach it with a "you get what you pay for" mentality, then there is no real room for complaining. For $100 or so, you get your money's worth.
We have an untouched sample (10s ~ 25MB) for you to check out as well. And last, but not least, here's a link to our video compare tool.