12MP camera. Well, 48MP, to be more specific
Compromise is kind of par for the course when it comes to specialized tools. And seeing how the Red Magic 3 has "gaming" splattered all over the place we can only assume certain compromises had to be made in order to better tune it as a mobile battle station. Is that a thing yet? Anyway, it's sort of "back to basics" when it comes to the Red Magic 3's camera. The phone has a single snapper on the back, which in itself is a bit retro nowadays.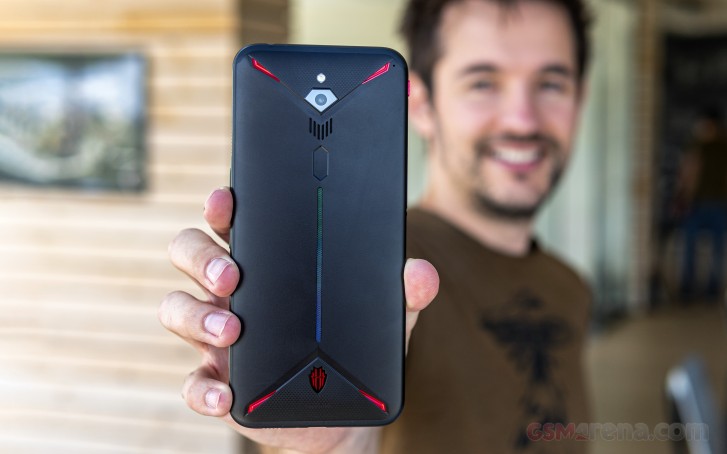 The IMX586 sensor, placed behind an f/2.0 lens is also not exactly flagship-grade. It is also missing bells and whistles like OIS. In fact, EIS for video is even absent. On the flip side, this particular Quad Bayer sensor has already proven its worth on quite a few other devices. So we know, for a fact, that paired with decent processing it can produce nice stills and videos.
But before we get into any of that, a quick tour of the camera app seems in order. And it will definitely be a quick one since there is not really much to discuss. The main UI itself is simple enough and pretty easy to use. No complaints there. The settings menu, however, is confusing to navigate.
Having to press two separate buttons to actually get to the resolution controls is particularly annoying. The first group of toggles could have easily been fitted in with the rest of the settings. But, we'll admit, that's a bit nitpicky. On a more positive note, the Red Magic 3 actually offers a surprisingly advanced level of control when it comes to resolution, frame rate and even encoding format.
The main camera can be used in the 12MP default state or toggled into 48MP native mode, if that is your thing. Video capture on the rear camera can go up to 8K. But that's probably not news to anybody at this point since nubia naturally leans pretty hard on this number in its promotional materials. Read on for a more in-depth look at the 8K capture, but, for those of you who asked, we will note it is limited to 15fps.
Rounding the settings off is a nifty encoder selector, which features the more compatible, older h.265 format, the newer and more efficient h.265 or HEVC, as well as HDR10. The latter sound particularly interesting since it is allegedly supposed to capture 10-bit HDR content.
There are a few additional camera modes thrown into the mix. All of them pretty old and familiar to ZTE fans, still nifty nonetheless. We find the Clone mode particularly entertaining. Besides the options on the CAMERA-FAMILY screen, there is also a Pretty mode, complete with a "pretty" slider on the main UI. Yet another case of poor translation. Besides, we really don't see why this couldn't be placed on the same screen as the rest of the special modes. Overall, in typical ZTE fashion chaos reigns throughout this interface as well.
Photo quality
Still photo quality on the Red Magic 3 is nothing to phone home about. As far as positives go, the detail is plenty and colors also look good, for the most part. The greens are a little bit too punchy for our taste. Edge to edge sharpness is looking good.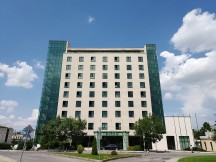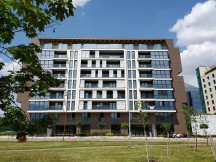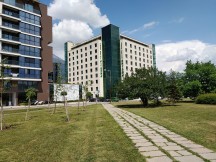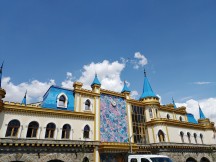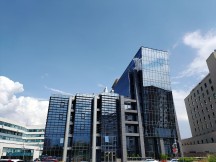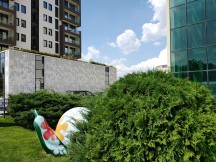 ZTE nubia Red Magic 3 camera samples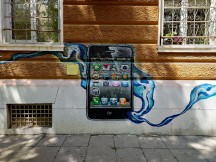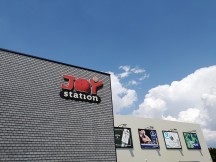 ZTE nubia Red Magic 3 camera samples
The major issue that sticks out in these samples is oversharpening. It is really severe, especially with HDR mode forced to off. White halos are prominent around pretty much every shape. Noise is also a concern. We can't really say whether it is related to oversharpening, but almost any uniform surface ends up looking really grainy.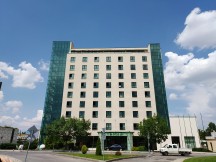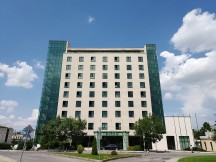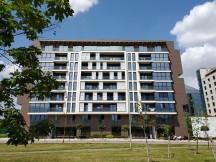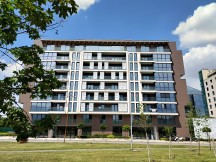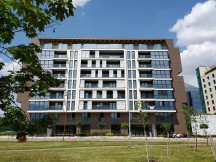 HDR: Off • On • Auto • Off • On • Auto
Dynamic range is not particularly great either, and the odd bit is that HDR fails to completely address the issue and instead shifts it a bit. Just to elaborate, in default mode the Red Magic 3 has a clear tendency to overexpose, whereas HDR photos seem to have the most detail loss in shadows. Still, you are better off with HDR on auto.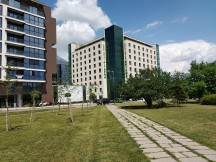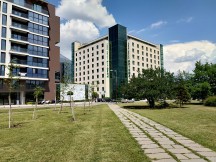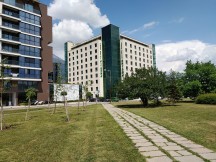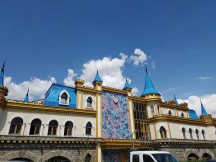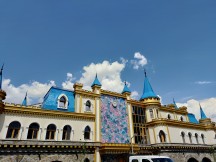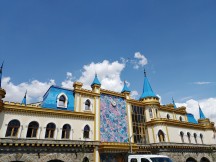 HDR: Off • On • Auto • Off • On • Auto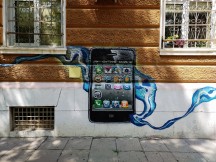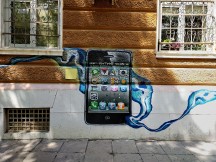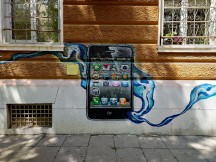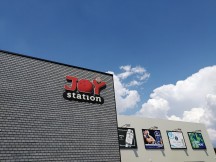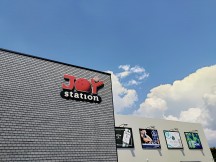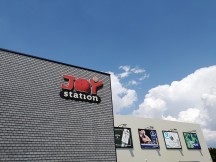 HDR: Off • On • Auto • Off • On • Auto
Like many other smartphones rocking the popular Sony IMX586 sensor, the Red Magic 3 can shoot in its native 48MP resolution as well. However, that forgoes all the benefits of the sensor's Quad Bayer pixel arrangement and does take a toll on overall photo quality.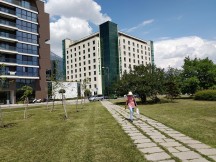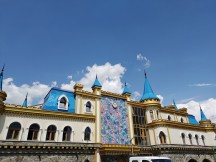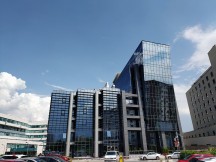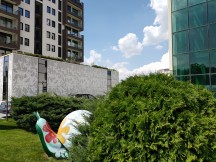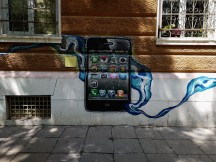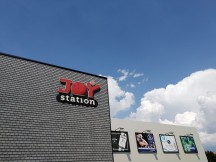 ZTE nubia Red Magic 3 48MP camera samples
The 16 MP, f/2.0, 2.0µm front-facing camera on the Red Magic 3 does a pretty decent job. The level of detail is nice and so are colors. Even though it is a fixed focus unit, we had no issues with the default focus distance. Dynamic range can definitely use some extra work.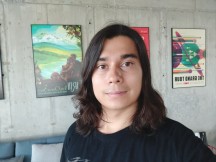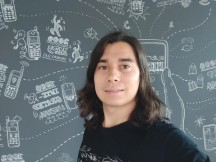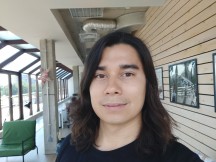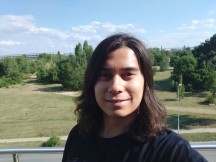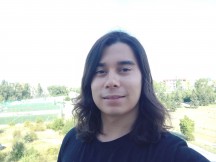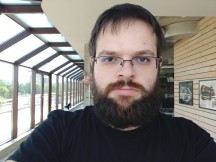 ZTE nubia Red Magic 3 selfie samples
There is a beauty mode, or rather "Pretty" as per nubia's translation. We would frankly shy away from it since the "Pretty" slider is quite intense in its effects on the subject.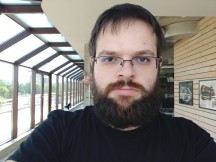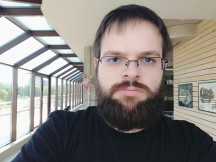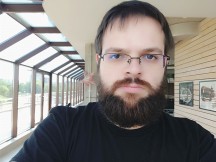 Beauty mode samples: Off • Medium setting • High
We also took our standard set of poster shots and included the results in the database. Due to popular demand, we pre-selected the Xiaomi Black Shark 2 and the OnePlus 7 as immediate rivals in the photo compare tool. However, feel free to browse the rest of our extensive sample database for your pixel-peeping pleasure as well.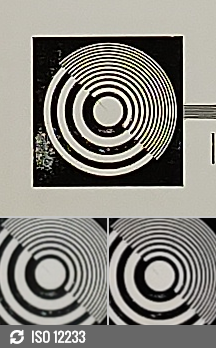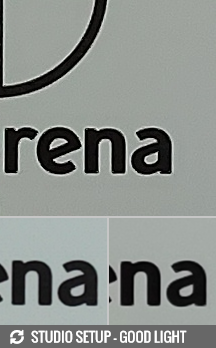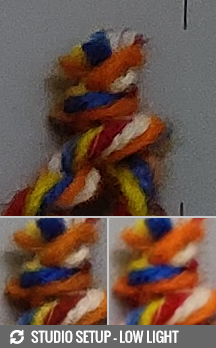 ZTE nubia Red Magic 3 against the Xiaomi Black Shark 2 and OnePlus 7 in our Photo compare tool
Here are the 48MP poster samples.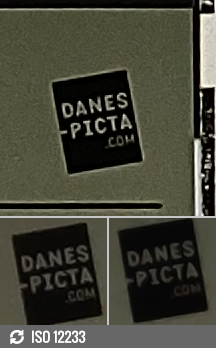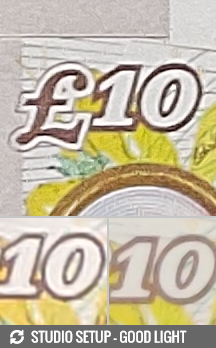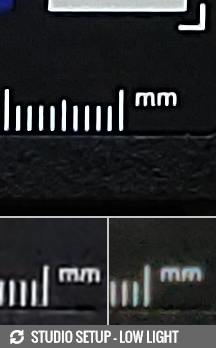 ZTE nubia Red Magic 3 against the Xiaomi Mi 9 and OnePlus 7 in our 48MP Photo compare tool
Video recording quality
Before we get to the really interesting bits involving 8K and HDR, a few words are in order regarding regular 4K video capture on the Red Magic 3. Broadly speaking, quality-wise, the situation here is very similar to still photos. There is plenty of detail, colors look good, even if slightly more punchy than we would have preferred. Edge to edge sharpness is also looking very nice.
The thing that really stands out again is the aggressive oversharpening taking place. And the issue of limited dynamic range persists as well. Regular 4K videos on the Red Magic 3 get captured in a standard AVC stream, with stereo, 48kHz AAC Audio and a bitrate of about 42 Mb/s. Nothing really out of the ordinary. However, like we mentioned earlier, nubia actually left quite a few advanced settings exposed to the user in the camera app. One of these is an encoder selector that goes three ways - h.264, which is the default option we just described, a more efficient h.265 (HEVC) compression and last, but not least 10-bit HDR HEVC.
There's not much to really comment regarding the regular HEVC option. It does its job pretty well saving you some space without much noticeable loss in quality. HDR, on the other hand, is pretty interesting. Looking at a captured file closely, we find an HEVC video stream inside the mp4 container hovering around a respectable 42 Mb/s bitrate. So, if nothing else, there is extra data being encoded.
Examining the footage itself, however, quickly reveals that there is something obviously broken. None of the players we tried managed to pick up the video stream as HDR. Some players behaved similarly to YouTube displaying what seems like wrong sections of the video data - an effect that is not uncommon when you play HDR content on a non-HDR device, but not really this severe. Other players like VLC do manage to display proper colors, but only 8 bits of them. They are the correct 8 bits, just no high dynamic range in sight. Even the internal Red Magic 3 video player app can't display the HDR colors allegedly captured by the phone itself correctly. Nubia clearly needs to work on the HDR video capture mode. But to be fair, it is labeled as 'beta' in the settings.
The exact same goes for the 8K resolution mode which was clearly a marketing ploy more than anything else. Comparing frames against the 4K mode does show more detail in the 8K clips so the resolution bump is there and it's not a mere upscaling. The major caveat, however, is that 8K is currently limited to 15fps.
Then again, looking at this from a more practical standpoint, most modern electronics will struggle to even keep up with a 15fps clip at such a high resolution, so no real harm done. Beyond the issue of flaunting the 8K number in marketing materials, of course.
Putting that aside, though, it is a cool early glimpse into the next resolution just we can anticipate. Searching around online does bring up discussions and vague promises of 30fps 8K possibly coming to the Red Magic 3 with an update, but we wouldn't really count on that.
You can even push things further and capture 8K HDR footage on the Red Magic 3. By combining these two beta modes together, the phone churns out HEVC files with a whopping bitrate of around 84 Mb/s. Just like with 4K HDR, the extra color information is clearly broken in some way and can't be accurately read by players. Just in case you were wondering, we did try Open Camera. It only detects a maximum resolution of 4K@30fps. All things considered, in its current state, 8K HDR is a really great way to quickly waste storage space on the Red Magic 3.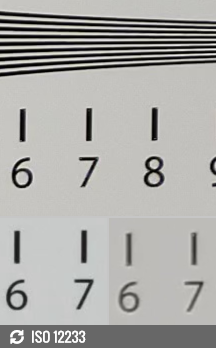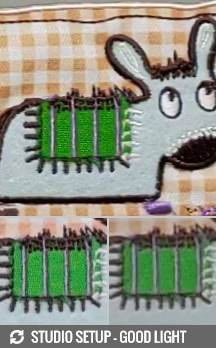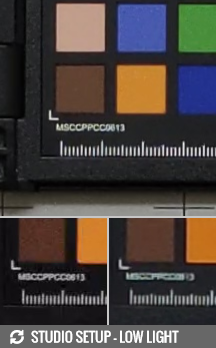 2160p: ZTE nubia Red Magic 3 against the Xiaomi Black Shark 2 and OnePlus 7 in our Video compare tool
Poking fun at 8K is great and all, but we can still appreciate that nubia is extending the effort. The whole thing is still in a very unfinished state and should definitely not be taken seriously as a feature of any sort. But that doesn't stop us from admiring how an 8K screen grab looks compared to other devices in our video compare database.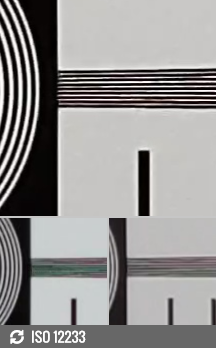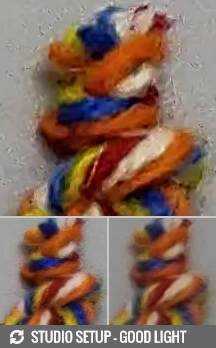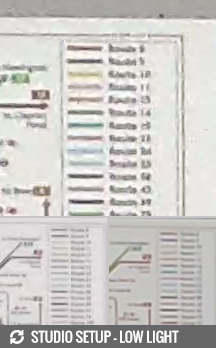 2160p: ZTE nubia Red Magic 3 against the Xiaomi Black Shark 2 and OnePlus 7 in our Video compare tool