Competition
Portable gaming hardware is just one of those niches that seems to come and go in waves. Since currently traditional gaming titans really don't have much going on in the particular realm, with the notable exception of Nintendo, of course, it is the perfect time for gaming smartphones to give it another go. We find ourselves amid a resurgence of gaming smartphones and right in that golden period of bold experimentation and search for the killer formula to take the gaming world by storm. And that uplifting overture kind of leads us straight to the Asus ROG Phone II.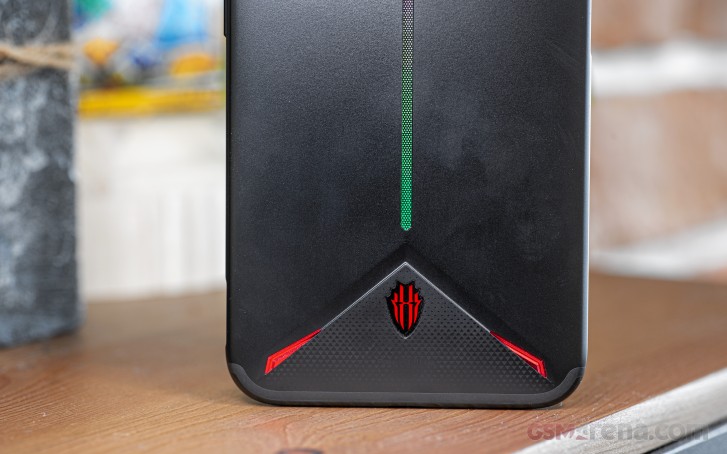 The Taiwanese giant somehow found a way to outdo itself, which was no easy task seeing how the original ROG Phone was hands-down our favorite out of the first wave, so to say, of gaming smartphones. Asus pulled out all the stops, including some that are still exclusive, potential killer features, like the 120Hz AMOLED panel and the speed-binned Snapdragon 855 Plus chipset. Sure, we're talking pretty much double the asking price here and that is before you even get to the optional accessories, which is where Asus shines even brighter. It is a product for the affluent gamer for sure, but one could argue that a phone crafted specifically for gaming is going to be expensive by definition. And if money is no object, there really is no competition for the flushed-out and tightly-integrated hardware and software ecosystem Asus has crafted for the ROG Phone II.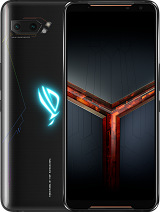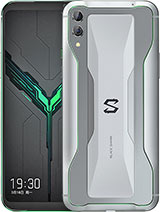 Asus ROG Phone II • Xiaomi Black Shark 2
Speaking of a flushed-out experience, the lack of one is the nubia Red Magic 3's downfall. Even the relatively cheaper Black Shark 2 manages to offer a much better and well-rounded software package. Sure, Xiaomi skipped on a few things, like a fancy high-refresh rate panel, 3.5 mm audio jack, an obscenely large battery, and an active cooling fan. Which, by the way, would have been a godsend since the Black Shark 2 has a rather serious surface heat situation going on. Still, if you are after a more versatile all-round phone experience on a device still specifically crafted for gaming, the Black Shark 2 seems like a better bet. At least until nubia addresses the software situation on the Red Magic 3.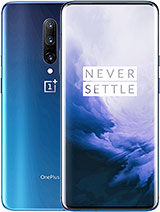 OnePlus 7 Pro • Xiaomi Redmi K20 Pro
But do you really need a gaming smartphone in the first place? A pretty valid question, which we actually recently set out to investigate in another review. As it turns out, there are indeed certain benefits to using such a specifically crafted device, mainly related to sustained performance. There are plenty of caveats and compromises as well. In contrast, the OnePlus 7 and especially its bigger Pro sibling are already well established as one of the better-rounded and thoughtfully crafted mainstream flagships this year. Hence their popularity. And as it so happens, both actually manage to keep up pretty well with their "gaming" rivals in pure gaming races as well. Thermals curves, throttling behavior, CPU and GPU governors and cooling solutions, especially on the OnePlus 7 Pro are truly impressive.
Last, but not least, if the value for money ratio is your priority, it's hard to beat the Xiaomi K20 Pro. And a Snapdragon 855 under the hood means you can expect top-notch performance out of yet another great, well-rounded device, with few major compromises and ironically, no notch on its gorgeous HDR, Super AMOLED display.
The verdict
The ZTE nubia Red Magic 3 left us with very mixed feelings. It is definitely one of, if not the coolest-looking gaming smartphone currently out there. Few have fully embraced the gamer aesthetic quite as boldly. Aggressive, striking lines and colors, plenty go RGB to go around. Going through the specs sheet and especially feature list does solidify the notion of a unique product. The active cooling fan alone is enough to make the Red Magic 3 stand out among the crowd. But even beyond that top-notch build quality, a 90Hz OLED panel, capacitive triggers on the side, a huge battery pack, just to name a few points do make for an excellent hardware package.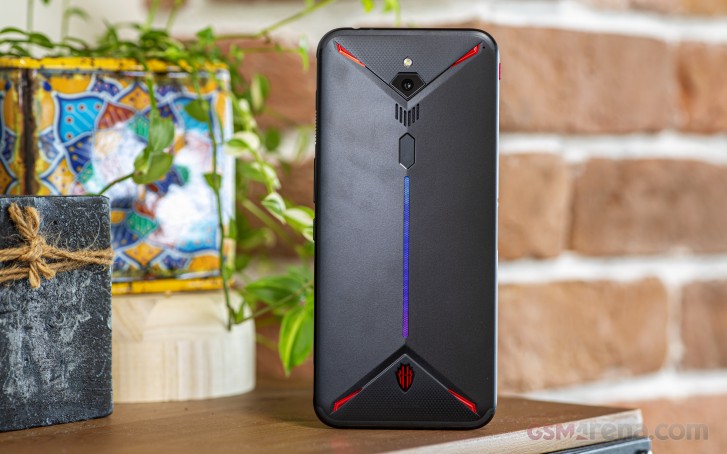 Unfortunately, in an almost crowd-funded gadget manner, the Red Magic 3 either fails to properly utilize many of its excellent hardware traits or downright writes checks too big for it to cash. And the culprit behind most of these issues is nubia's software, which in its current state does spoil the Red Magic 3 experience.
The display offers 10 bit HDR, but the OS lacks proper support. 8K video recording is there as advertised, yet it is only at 15 fps. You get a pair of excellent stereo speakers, which can't be tuned at all. The fan can only be used through the Game Space 2.0 launcher, which also happens to be the only place to change the display's refresh rate as well. There is no video output support. Properly setting up the RGB lights takes navigating 3 different menus. The list goes on and on.
If you are the kind of hands-on tinkerer that can stomach all this and invest the time to work it all out and make the Red Magic 3 yours then there is plenty of value and performance to be had there at a reasonable price. If you are looking for a user-friendly, turnkey solution, however, definitely look elsewhere.
Pros
Capacitive triggers on the right side are convenient and ergonomic.
Built-in active cooling fan is not too loud, improves sustained performance and really lowers surface temperature.
Excellent battery life.
The stereo loudspeaker setup sounds great and has plenty of loudness.
Audio quality reports great stereo separation and a lot of potential, but is very bass-heavy and can not be adjusted.
Performance is chart-leading.
Despite some oversharpening and noise issues, the 48MP main camera captures pretty nice stills.
Cons
The capacitive triggers lack sensitivity and haptic feedback adjustment.
No microSD card slot.
No NFC.
USB port is limited to USB 2.0 and does not feature video output.
Every custom bit of software nubia put into the otherwise vanilla ROM is confusing and poorly translated. The current global software situation is a mess.
Camera is missing any kind of stabilization - OIS or EIS.