Solid 16MP snapper
Nubia didn't cut any corners in the camera department either. It did, however, go with a very safe choice on the Z11. The phone utilizes the IMX298 Exmor RS sensor, which is fairly common. Just a few examples include the Xiaomi Mi5, Huawei Mate 8, Vivo XPlay 5 and some of the Asus Zenfone 3 variants. It offers a sensor size of 1/2.8" and a pixel size of 1.12.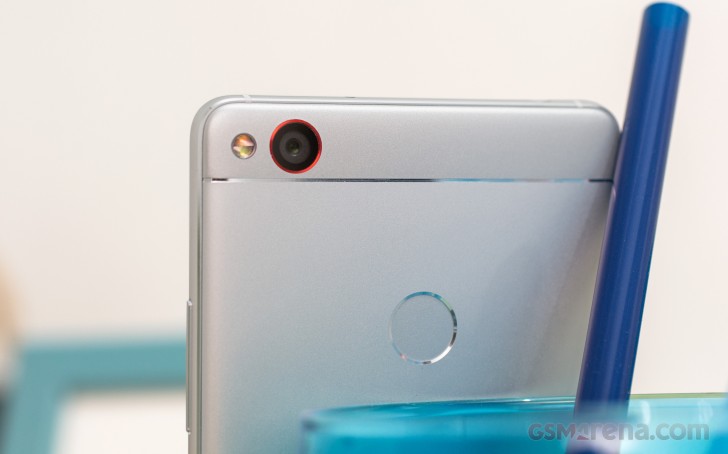 And, frankly, it is a solid development path to take. We have already seen many devices take good advantage of said camera module. The Z11 pairs it with a f/2.0 lens and throws in some additional goodies, like OIS, PDAF and a dual-tone LED flash. There is also Deep Trench Isolation technology, to keep pixels separated, Local Tone Mapping to help with dynamic range in backlit conditions and a patented 3D Noise Reduction technology for cleaner low-light shots. Nubia seems to take great pride in the aforementioned trio.

When you add Nubia's powerful camera software and the fine manual controls, you get a very satisfying camera experience.
Speaking of the software, it offers a very clean and simple UI. The camera interface is intuitive. On the left side, you get quick toggles for the flash and timer, a button to switch between the two cameras and a settings shortcut. On the right there is a shutter button, plus an effects and quick preview shortcuts.
The settings are quite a few, but surprisingly easy to navigate. Some of the options are pretty advanced. You get a gradienter, a few grids, HDR, Smile shoot and Touch Capture toggles and a ratio selector. There is also a timer and a toggle for the shutter sound.
The Z11 camera does have a dedicated video interface, which is great for proper framing. The mode also comes with its own settings menu, but the options are identical. You just have to remember to set them per mode, accordingly. Interestingly enough, some nifty features from the Z9, like the focus and zoom locks are no longer present.
Also, there are quite a few effects and special modes to play around with. They are spread out into two menus. One, hosts the filters and is fairly straight-forward and self-explanatory. We do appreciate the live preview though.
But the so called "Camera Family" (surprisingly, far from the worst English translation in Nubia UI) is where the really interesting tricks reside. Multi Exposure, Light painting and Slow Shutter are pretty self-explanatory, but not necessarily basic. The first, for instance, has exposure modes. The same mostly goes for Trajectory, Star Track and Clone Camera. They are more or less variants on the multiple exposure idea.
Electronic Aperture, however, is something different. It uses Nubia's Hand-held Image Stabilization technology to achieve quite impressive long exposure shots in hand-held mode.
And if these options aren't enough to satisfy your photographic needs, there is also a dedicated pro mode. It has exposure control, shutter, white balance, ISO and manual focus and is incredibly powerful and offers all the granular control you can ever expect out of a smartphone camera.
Moving on to the image quality, it's quite good. The camera offers excellent sharpness and although processing at pixel level may not look as mature as we would have liked, we're still quite content with the results.
Beside the great deal of detail in the shots, the white balance is accurate and the colors are nice, even though they are oversaturated. The dynamic range is also good, the camera doesn't sacrifice neither highlights nor shadows while capturing plenty of both.
We are also happy to report that HDR works better this time around. This is an area in which the Z9 struggled quite a bit and the improvements are tangible. No longer do you have to sacrifice flat gray skies for some extra shadows and highlights. Well, not to the same extent that is. There is still room for improvement.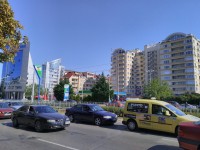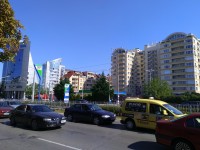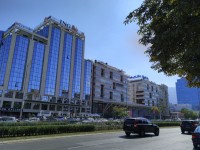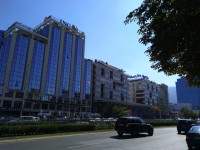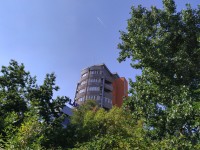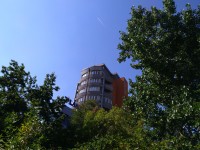 HDR on • HDR off • HDR on • HDR off • HDR on • HDR off
Panorama shots are equally improved in the Z11. The samples came out with plenty of detail and near perfect stitching.
On the front, the Nubia Z11 has an 8MP snapper to work with. With an aperture of f/2.4 it is a bit on the dark side, but still produces satisfactory results. Naturally, when light is plenty, like on a bright sunny day outside, stills are very sharp.
The front camera also has a beautify option. It is far from subtle, sut still usable at low settings. Here is one sample at 5 and one at 10.
You can also check our camera compare tool to see how the Nubia Z11 stacks up against the competition.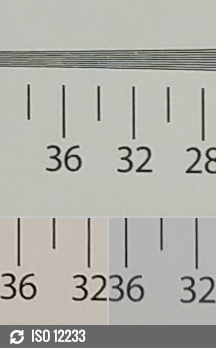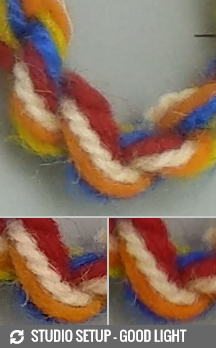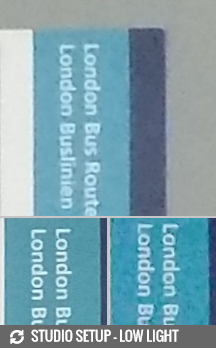 Nubia Z11: photo quality comparison
Video
The ZTE Nubia Z11 is capable of shooting videos up to 2160p resolution with 1080p and HFR options too. At 2160p the framerate is set at a smooth 30fps.
This is yet another performance improvement over last year's Z9, which despite the Snapdragon 810 and its ample power, struggled and capped at around 24fps. On the Z11, all the frames are present and quite hefty at 42 Mbps. Audio, however, could use some improvement, as it is currently captured in 96 Kbps.
As for quality, 4K samples came out crisp with plenty of resolve detail. Colors tend to be a bit oversaturated, just like on the stills. However, it is nothing over the top and mostly a matter of taste.
Switching over to 1080p, frame rates remain smooth and fixed at 30fps with a bitrate of 20.2 Mbps. Audio shares the quality of 4K. Detail is still good at this resolution.
High frame rate capture works equally well. Frame rate is a stable 60fps, making every motion look extra smooth. With a bitrate of about 40 Mbps, the Z11 does a swell job in video capture over all.
You can download untouched samples of 2160p and 1080p. Here's a 1080p 60fps sample too.
Last, but not least, you can check how the Nubia Z11 stacks up against other phones in our database.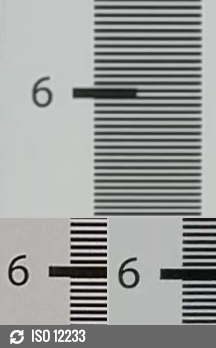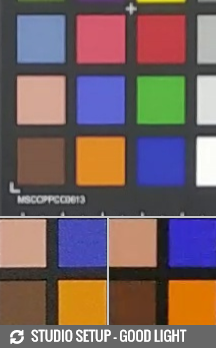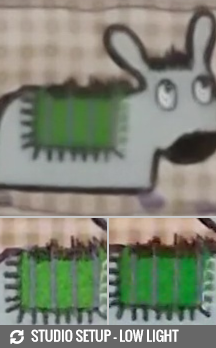 Nubia Z11: video compare tool (4K)