Trendy dual camera setup
It really seems that "trendy" with a signature design spin is what Nubia was after with the Z17. And nothing really says "2017" like a dual-camera setup. In this case, it's a 12 MP, f/1.8 + 23 MP, f/2.0 setup, which is actually one of the highlights of the phone.
A 1/2.55" sensor size and 1.4um pixels are a strong foundation to build on. The Z17 adds phase detection autofocus, a dual-LED (dual tone) flash on top and the dual camera setup even allows for 2x lossless zoom. OIS is a notable omission, though.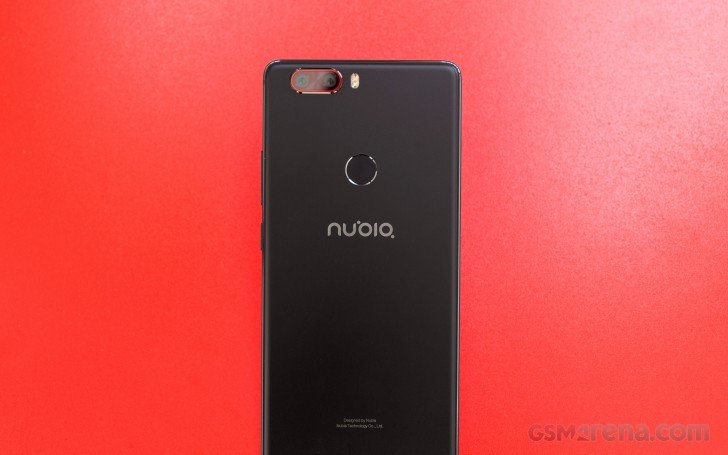 Before we get into samples and quality, it is well worth praising Nubia for its excellent work on the camera app. A lot of the appeal the Z17 holds as a camera phone actually stems from software more than anything else.
Okay, to be perfectly frank, the interface could benefit from some more consistency. Perhaps, its high time Nubia finally used one single font for all the items in the right mode selector. Just a thought.
Other than that, it all looks deceptively simple. Besides a regular and Pro mode for still, you also get a dedicated video recorder UI with its own proper viewfinder, as well as a shortcut to Portrait mode. It allows for some nifty bokeh effects thanks to the two cameras. We kind of get why Nubia wanted it front and center, instead of buried another level down with the other advanced modes. By the way, that's what the Camera Family button opens.
On the far left of the viewfinder, you get a few toggles, including HDR and flash, both of which can be left on Auto. The options do change, depending on the mode you select, but they are all very self-explanatory. The settings wheel opens up a few quick toggles. Both face and smile detection work really well.
We don't exactly appreciate the absence of a clear and plain resolution selector for stills. All you get instead is an aspect ratio switch. Tapping on the More settings opens the detailed settings menu, where at least the video resolution is nicely laid out for you to manipulate as you see fit (up to 4K on the main camera and 1080p on the selfie).
Some of these options are really poorly translated and we are not exactly sure why a Beauty Face calling toggle is in the camera settings at all. Flipping through the modes in the main camera UI reveals some other confusing titles, but their meaning can be extrapolated fairly easily. Again, our hopes hang on a proper international version.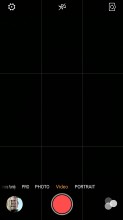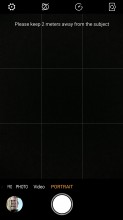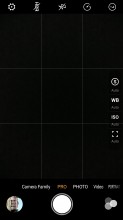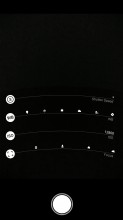 Video mode • Portrait mode • Pro mode
But the so called "Camera Family" (surprisingly, far from the worst English translation in Nubia UI) is where the really interesting tricks reside. Multi Exposure, Light painting and Slow Shutter are pretty self-explanatory, but not necessarily basic. The first, for instance, has exposure modes. The same mostly goes for Trajectory, Star Track and Clone Camera. They are more or less variants on the multiple exposure idea.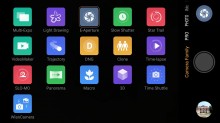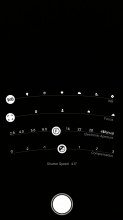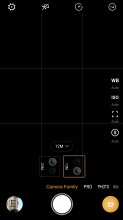 Camera Family modes • Electronic Aperture fine controls • DNG RAW mode
Electronic Aperture, however, is something different. It uses Nubia's Hand-held Image Stabilization technology to achieve quite impressive long exposure shots in hand-held mode. Of course, you can toggle hand mode off, grab yourself a tripod and get even more impressive shots. This simulated long exposure works surprisingly well on moving water. Shooting moving lights in the dark also produces some interesting smooth colors. Different shutter speed settings yield distinctly different results. In fact, here are a few samples.
While at it, here are a few other special mode samples. Slow Shutter gathers a lot of light and is even better for nighttime photography. Light Draw is another classic Nubia mode you can have a lot of fun with. It is mostly intended to capture light traces in the sky or car lights at night, but we found it also produces pretty nice results with flickering light sources, like an open fire. Star Trails and Trajectory are more or less variations on the same concept.
Time Shuttle has two distinct filters on offer. One is called overlying; it doubles and offsets the image and applies a few other effects. Diffusion applies some blur to the edges of the frame. Both work well for certain scenes, and are really trippy.
We also had a lot of fun with Clone mode. What it does is allow you to take a few shows and layer them one over the other. The end result is quite impressive, considering the amount of work it would take to achieve the same in Photoshop or a similar editor.
The mode actually has its own little editor interface that lets you select the different areas from each frame that should end up in the final version. It is quite fiddly, but automatic detection can only get you so far (we purposefully left the defects on the table tennis shot intact). Also, certain slight exposure differences are to be expected, and you have to be careful with shadows in both their absence and direction. Results don't hold up to pixel-peeping, but are still visually impressive at first glance.
We definitely got a little sidetracked with all the special modes the Nubia Z17 has to offer. Let's take a step back and talk about the camera image quality in general. The Z17 holds up quite well. By default, stills get captured in 12MP in Auto mode, with the phone doing all the heavy lifting of combining data from both sensors seamlessly behind the scenes. There is plenty of resolved detail and noise is kept at bay well. This is achieved while maintaining a fairly laid-back level of processing. That means little to no noise reduction artifacts, at least in good lighting conditions.
However, the Nubia Z17 is far from perfect and still has its issues. For one, colors seem to be a little dull in most stills. This is especially true when we compare them to the OnePlus 5 samples, which are far from perfect themselves, but do seem to offer quite a bit more "pop". Granted, preferring one over the other is mostly a matter of taste.
What is far less subjective, though, is the "trigger-happy" spot exposure metering algorithm. Tapping on the viewfinder can easily result in drastic exposure shifts. Frankly, you are better off just letting the camera app decide on its own, if you don't intend to fire up PRO mode and really get hands-on with a given shot.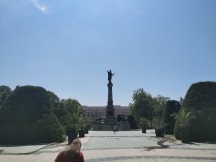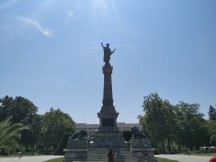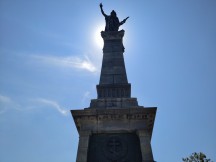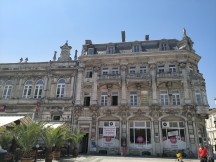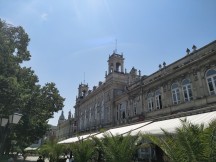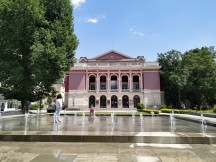 Even more Nubia Z17 camera samples
HDR goes way overboard in terms of exposure as well. The Z17 is typically smart enough to know when a shot would benefit from the mode, so the Auto setting does work as intended in this respect. However, you might want to keep it off regardless.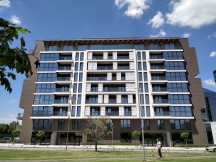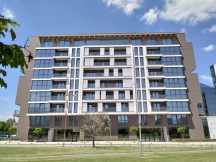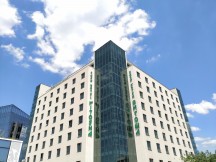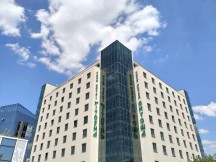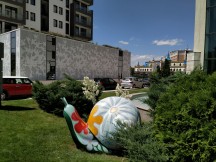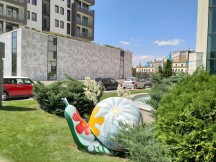 HDR Off • HDR ON • HDR Off • HDR ON • HDR Off • HDR ON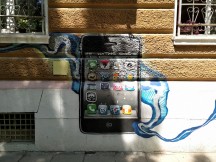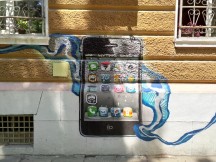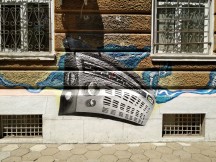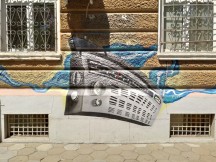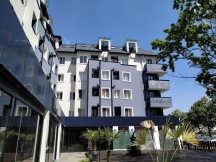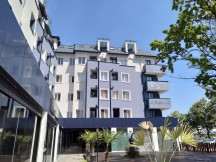 HDR Off • HDR ON • HDR Off • HDR ON • HDR Off • HDR ON
There is surprisingly little noise in low-light conditions as well. The noise suppression algorithm scales up its effect gracefully, and does a lot more work when the lights go down. Still, detail is plenty.
Nubia has taken full advantage of all the potential benefits its dual-camera setup can provide. The Portrait mode, so prominently featured on the main camera interface, uses data from the pair of shooters to create impressive bokeh effects. Of course, the effect is still created digitally in its essence and some errors with edge detection are to be expected - especially when your subject a busy background. That being said, we are quite impressed with the results the Z17 produces.
The Z17 can also capture some very up-close and personal shots in its Marco mode. The manual focus slider offers an astonishing level of precision. Just look at the slight shift on the red truck from only a few centimeters away.
DNG mode is really neat. It allows the Nubia Z17 to save stills in uncompressed RAW mode. But the really nifty part is that you can choose which of the two cameras to use. In auto mode, the phone takes over all such features to ensure the best possible shot by taking info from both sensors. You can see the difference in resolved detail for yourself below.
Of course, these are the compressed JPG images that the phone is nice enough to save alongside the DNG, which we sadly can't visualize on the web. One is a 12MP sample, the other 13MP. You can clearly see the difference in aperture between the two lenses as well.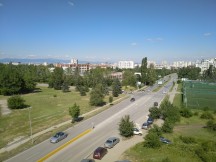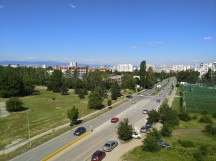 12MP camera sample • 23MP camera sample
We also took the DNG files themselves and gave them a quick Photoshop treatment to see if we could get more out of them. While we did manage to get a bit more dynamic range and slightly better colors with more precise sharpness control, the difference was marginal. The Z17 really does a good job of processing its stills. You can download the RAW files here and here and below are our processed JPGs.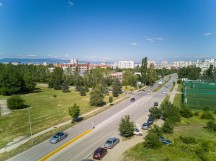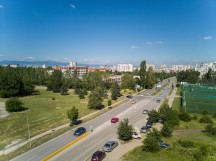 12MP processed camera sample • 23MP processed camera sample
The Z17 also does a great job of capturing panoramas. There's plenty of detail, and there are very few stitching defects and artifacts visible in the end result.
Last, but not least, here is the Nubia Z17 in our photo compare tool. You can pit it up against any of the other devices in our database for some pixel-peeping evaluation. You might notice that the framing of the posters isn't exactly right. The fact is the Z17 suffers from some barrel distortion. The image processor seems to be taking care of most of it near the center or the frame, but for some reason, it gets really bad near the edges.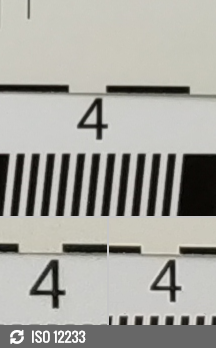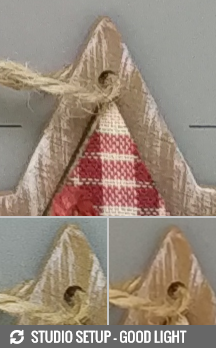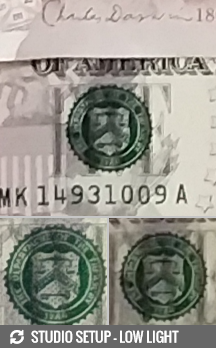 Nubia Z17 in our photo compare tool
There is a 16MP, f/2.0 camera on the front side of the Nubia Z17. It is a fixed-focused unit and lacks any other extras, like a dedicated flash. However, it still does a bang-up job. There's a lot of detail. Edge to edge sharpness is great as well. The only thing we really miss from the experience is some form of software bokeh effect, to go along with the Portrait mode on the back. But we're nitpicking.
The sweet spot for the selfie camera fixed focus is set a little far in our opinion, and you need to hold the phone at a full arm's length from your face in order to get your mugshot nice and sharp. Still, missing it by a little is not a big issue.
Just like with the main camera, the Nubia Z17 does a good job of processing low-light selfies, with minimum amounts of noise and really noticeable traces of the noise reduction doing its work.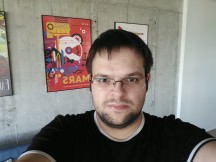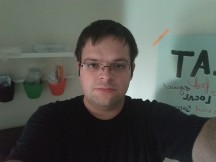 Nubia Z17 low-light selfie samples
Video
The Nubia Z17 can capture videos at up to 4K on the main camera and 1080p for the selfie one. Besides the standard 4K@30fps and 1080p@30fps, the phone also supports 1080p@60fps recording for smoother results. There are no fancy slow-mo or other high frame rate modes beyond that.
Clips get saved in MP4 format, with an AVC video stream and 48 kHz, stereo AAC audio to go along. Bitrate is pretty respectable and keeps relatively stable at about 42 Mbps at 4K, 40 Mbps at 1080p@60fps and 20Mbps in 1080p@30fps, respectively.
Despite some noise here and there, the 4K quality is definitely flagship-grade. Detail is great and even the colors look a bit more vibrant than on stills. Here are a couple of samples.
Even in low-light conditions the Z17 delivers impressive video results.
Frankly, the only thing we really missed during our time with the Z17 was video stabilization. It seems Nubia made little to no effort to counter camera shake. We have a pair of clips to show exactly how bad it is in 4K and 1080p.
FullHD capture on the Z17 is a lot less impressive than its UHD alternative. There are some really obvious compression artifacts. We've definitely seen worse, but we're also sure Nubia can do better.
You can, of course, download untouched video samples, the way they came out of the Nubia Z17. There's a full set from the main camera (2160p, 1080p/60fps, 1080p/30fps)
And to top things off, here is the Nubia Z17 in our video compare tool, both in 4K and 1080p. Again, the barrel distortion did a major number on our framing.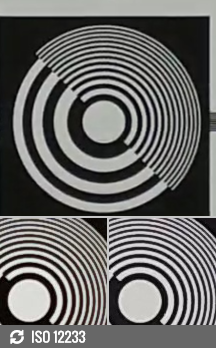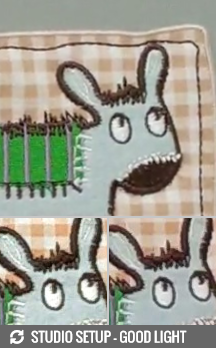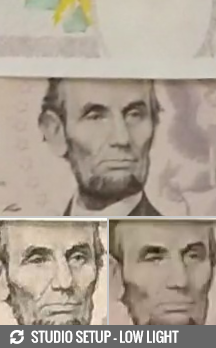 Nubia Z17 in our 4K video compare tool