Final thoughts
There are a few different ways to look at the Nubia Z17, but it definitely is a worthy addition to the 2017 flagship club. With a price tag south of the $500 mark, just the right bit cheaper than the OnePlus 5, the Nubia Z17 is probably the most affordable package with a Snapdragon 835 under the hood. This could've been calculated or coincidental, but ZTE didn't stop there and the phone deserves some credit for trying to over-deliver in terms of audio and imaging too.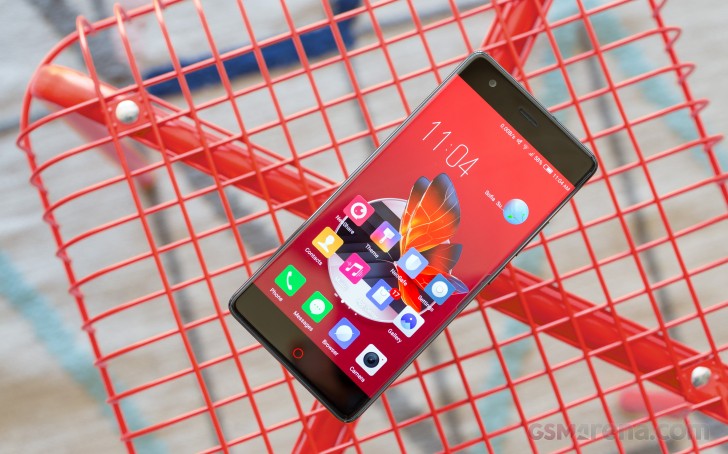 Part of a continuing effort to raise ZTE's profile outside of China and Southeast Asia, the Nubia brand has always had a little extra leeway to experiment with design. Taking full advantage, the Z17 sticks to the signature look of a pretty unique product line. The special Nubia style is there in spades. With its bold new color pallet, curved screen and gesture-driven interactions, the Z17 is genuinely trying to be different. Granted, it is still very much an acquired taste, but if it just happens to appeal to you, there are very few alternatives, if any, in that price bracket.
Nubia Z17 key test findings
The Z17 employs a distinct visual style and upholds the signature Nubia look. A throwback to the original Z9 but with a sharper outline and a new selection of bold and vibrant colors. It is sturdy and well built, but quite slippery to hold.
The Z17 has no 3.5mm audio jack, but is one of only a few devices to support analog audio output through a USB Type-C port, with a passive adapter. It's touted as the first Quick Charge 4+ compatible device but the supplied charger definitely does not support the standard.
The 5.5-inch FullHD IPS LCD is about average in terms of performance. It is bright enough and works acceptably well outdoors. Color accuracy is really off.
Battery life is surprisingly good at 81 hours, considering all the pre-loaded bloatware. The Nubia UI 5 manages background tasks really aggressively. The default browser might be dodgy, but appears to be well optimized for power efficiency.
The user interface is literally filled to the brim with extra features and custom gestures. The off-edge gestures are still one of Nubia's calling cards, but the rest of the features, piled on top are just impossible to remember and utilize properly.
The Chinese version of the Nubia UI ROM is really tailored to the local market. Many features don't work as intended or at all. English translations are also poor, with some options not translated at all. There should be an international ROM to hopefully remedy all that and add Google Play Services to the mix.
The Nubia Z17 does really well in synthetic benchmarks (both CPU and GPU). The Snapdragon 835 is a strong performer, easily on par with other current flagships.
The Nubia Z17 outputs outstanding audio with an external amplifier. However, performance with headphones is only average.
Still images from the primary camera are very detailed with more laid-back processing and noise reduction yet virtually noise-free. The phone performs well in low-light conditions as well. Contrast is a little bit lacking.
Nubia 5 offers one of the most feature-rich camera experiences we have seen to date. All the manual controls are really powerful. Most of the added special modes work really well and produce interesting and unique results. The camera interface could use a makeover for the sake of better consistency and organization.
Portrait mode on the main camera works surprisingly well. We miss a similar feature on the selfie cam. The front camera captures pretty nice photos as well, with plenty of detail and little noise.
4K video capture is flagship-grade, with plenty of detail and a nice and steady bitrate. 1080p video shows significant signs of compression and could use some work. The lack of OIS or EIS is the only significant omission in the video recording experience.
Now, before you start Googling for an international Nubia Z17 (and you really want the international, not the Chinese version, believe us on that one), it is worth considering that the phone's unique nature entails a few potential caveats. First, there is the availability and support argument. In this case, it's mixed with some significant localization issues. You simply have to check locally how convenient and cost-efficient it actually is to own and support a Nubia where you are.
Then again, since the OnePlus 5 and Xiaomi Mi 6 are probably the prime alternatives, we'll assume you know what you are doing and can live with the implications of getting a phone shipped overseas. As for the compromises, the Nubia Z17 skips on some basic- or should we say, desirable- features. Expandable storage, some form of ingress protection, video recording stabilization and OIS, stereo speakers - some of these things can be had within a budget of $500 or less.
Starting off with the value flagships, the OnePlus 5 offers quite an understated look compared to Nubia's extravagance - not necessarily a bad thing, especially if you are shopping for a business phone. What you are still getting is the powerhouse Snapdragon 835 chipset, as well as a gorgeous, infinite contrast Optic AMOLED panel, among other things.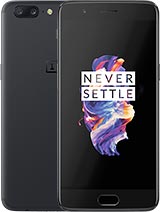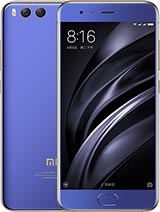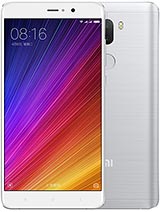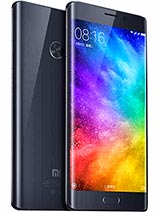 OnePlus 5 • Xiaomi Mi 6 • Xiaomi Mi 5s Plus • Xiaomi Mi Note 2
If you have $500 to spend, Xiaomi's lineup has you pretty much spoiled for choice (give or take the potential import taxes, of course). If you really have your heart set on the Snapdragon 835, then the Mi 6 is the most obvious option. However, you will have to live with a rather compact 5.15-inch LCD panel. There is always the slightly less powerful Mi 5s Plus or Mi Note 2 to meet the big-screen demand.
Need something with a more Western-friendly face? Easy! The LG G6 is the most affordable of this year's big-name flagships, virtually matching the OnePlus 5 and Nubia Z17 at this point. Going for the G6 will get you a sharper (and, um, taller) display, and a very different take on the dual camera concept - LG likes its secondary cam ultra-wide, and so might you. Expandable storage and water and dust protection score points for the G6 too. You do have to settle for a Snapdragon 821 though - still an awesome deal in our book.
The Galaxy S7 edge is last year's hardware, but it can be had for pretty much the same price in a lot of places. Its dual curved QHD Super AMOLED is both brighter and sharper, not to mention more power efficient than the LCD on the Z17. A 16MP primary cam with 2x zoom (sort of) and portrait mode and IP68 protection are also part of the package.
And in case a phablet is what you are after, the HTC U Ultra might be worth a look. A 5.7-inch QHD panel and 2.05 secondary display are plenty of screen real estate to work with. Plus, you get a potent OIS-enabled 12MP camera with laser & phase detection autofocus. The Huawei Mate 9 is an even more robust set, with its massive 5.9-inch LCD. Its Dual Leica-powered camera setup might even be an even better fit than what the Nubia Z17 has to offer. And you can definitely count on the in-house Kirin 960 to not let you down.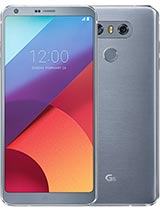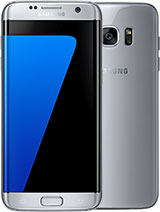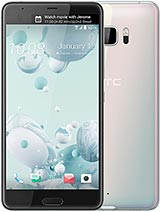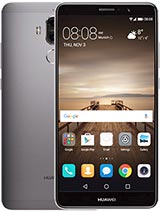 LG G6 • Samsung Galaxy S7 edge • HTC U Ultra • Huawei Mate 9
All things considered, the Nubia Z17 is not a phone you see every day. It dreams big and aims high, sometimes missing its ambitious mark and losing sight of some of the details along the way. If you do pick up a Z17, it definitely won't disappoint- as long as you know what you're getting into and can comfortably live with the quirks.
In the long run, Nubia still has some kinks to iron out and a lot of trust to build outside of its home market. That said, ZTE's creative angle is definitely good enough to build a success story on, both in China and abroad. The Nubia Z17 is a chapter in that story and you can tell it's trying hard. It's still a long way to a bestseller, but quite close to a contender.