This Samsung 65W charger (EP-TA865) was certified by the Korean authorities back in September, but this is the first time we see in a photo. It supports USB Power Delivery at up to 20V and 3.25A, including Programmable Power Supply (PPS).
It's powerful enough to be used with laptops as well, provided they can be charged through their USB-C ports. But it's probably too overpowered for the Galaxy S21 flagships that will be unveiled this Thursday – the S21 Ultra is rumored to support 45W charging, the highest Samsung has gone yet (using the EP-TA845 adapter).
The Samsung Galaxy S21 and S21+ are not in contention as they expected to top out at 25W. And in all three cases you'll have to provide your own power brick as the new S-series is expected to ship in a barebones box.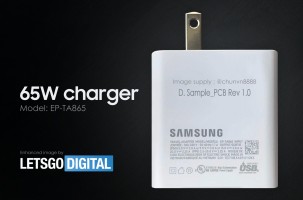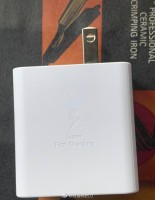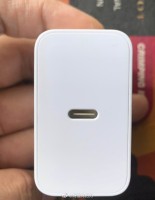 A 65W USB-C charger for Samsung (EP-TA865)
There's a chance that the Galaxy Note21 Ultra battery will be beefed up for 65W charging, but it's too early to tell. Or it's possible that the rumors are wrong and the S21 Ultra will surpass its predecessor – the S20 Ultra (45W) was faster than the Note20 Ultra, which was limited to 25W, so it will be quite a jump for the upcoming Note.
It's quite possible, in fact, as we already know that the S21 phones will upgrade reverse wireless charging to 9W, double what the S and Note phones from 2020 achieved. So some upgrades to the electric system are coming, why not 65W too? Samsung has stayed out of the Watt wars for now, but that could change.
Lol What? The SOT resets every time you full charge a device. Through General usage over a few weeks, people get an idea about the average SOT of the device.
ADVERTISEMENTS