Now that we've heard the announcement of the Snapdragon 845 from Qualcomm back in December, we turn our attention to the headlining model of Qualcomm's 600-series chips: the Snapdragon 670. This chip is supposed to succeed the popular Snapdragon 660 CPU and its alleged specs have leaked as WinFuture reports.
According to reports, the Snapdragon 670 will be built on the 10nm process, putting it on the same hardware level as the much more efficient higher-end CPUs like the Snapdragon 835 or the Exynos 8895.
The SD 670 will have a modified Cortex A55 cluster with six high-efficiency cores dubbed Kryo 300 Silver. Meanwhile, the higher performance cluster will comprise of two Cortex A75 cores and will be called Kryo 300 Gold. The efficient cores are clocked to 1.7GHz while the higher performance cores will top 2.6 GHz. It's performance will fall somewhere between the Snapdragon 845 and the Snapdragon 660.
Each cluster will have 32Kb of L1 cache, 128Kb of L2 Cache, and 1024Kb of L3 cache altogether.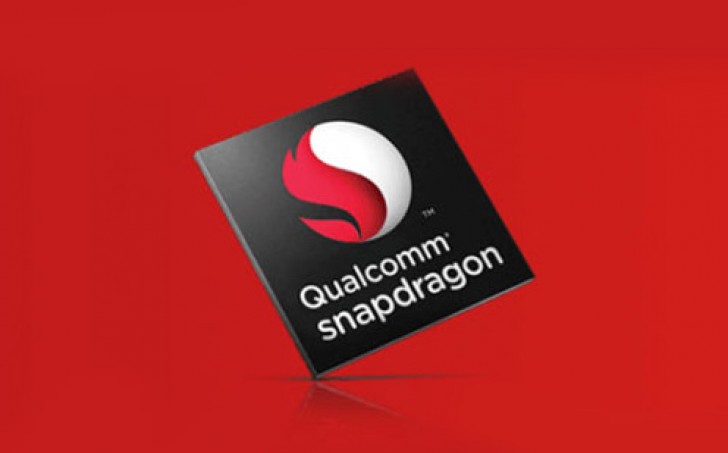 The Adreno 615 GPU will pair with the Snapdragon 670 and will operate between 430 and 650 MHz with a 700 MHz turbo mode for intensive graphic sessions. The GPU will support dual camera (and likely smartphones equipped with four cameras) but the maximum resolution isn't known. As a reference, the reference designs for the 670 used a 13MP + 23MP setup.
The chip will feature Qualcomm's X2x modem, which would be capable of pulling up to 1Gbps (theoretical) speeds. The chip should also support UFS memory and the older eMMC 5.1 flash standard.
The 670's specs have been leaked back in December, along with a few others like the Snapdragon 640 and the 460, however a few of the 670's specs don't match the new reports.
Qualcomm hasn't actually announced this chip yet, but it might be preparing to do so at MWC given that it's a widely international mobile conference where an upper-midrange chipset would be an appropriate piece of hardware to show off. As it stands, the 670 was rumored to start appearing in hardware in the first half of the year, so a launch at MWC would only make sense.
Source (Translated) | Via
C
835 ..yes 10nm as well 670 would be a bit slower brother but 821? ...821 would be worse in terms of performance and power efficiency
C
640 would have 2x high end cores and 6x low end the 670 would have 4x high end and 4x low end - This "wrong" rumor has to stop, search it better :P
v
LOL..Highly popular SD660 :D SD660 phones are nowhere to be found..
ADVERTISEMENT